The Atlantic Daily: Hard Truths
Trump picked Scott Pruitt for EPA head, Aleppo has nearly fallen, Glenn Beck regretted his extreme claims, and more.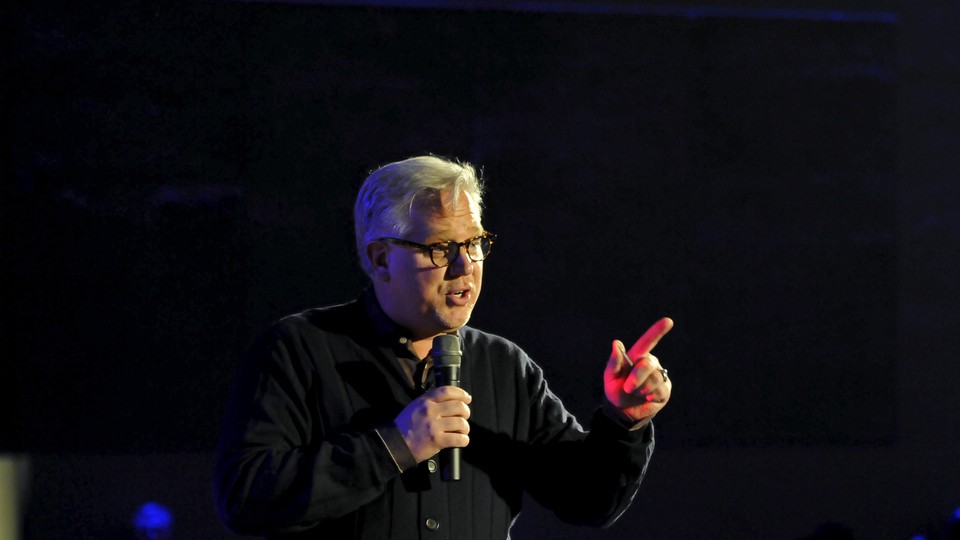 What We're Following
Mediating Media: For years, conservative talk-show host Glenn Beck stoked controversy by calling Barack Obama racist, fascist, and a threat to the Constitution. Now, he's applying the same extreme rhetoric to Donald Trump, whom he's compared to Hitler—and this time, he believes the threat is much more real. In a new interview, Beck admits regret for contributing to the country's divides—including by amplifying paranoia among Americans. Such paranoia has become a serious problem, as widespread distrust of media institutions and a proliferation of "fake news" make it increasingly hard to parse what information is true. It's something even Mike Flynn, Trump's pick for national-security advisor, could use help with: He's recently promoted conspiracy theories on social media. Here's why Flynn, a man with a distinguished career in military intelligence, might make such a mistake—and how Trump could help keep him from making others.
Speaking of Trump's Team: It's not official yet, but yesterday the president-elect tapped Oklahoma Attorney General Scott Pruitt to head the Environmental Protection Agency. For environmentalists, that's worrying: Pruitt, a strong opponent of Obama's anti–climate-change policies, has spent years fighting the very agency he's now been chosen to lead. Elsewhere, Trump's Cabinet is looking unusually heavy on military brass—he's already selected three former generals for top posts, and reports say there are several more on his shortlist. The reliance on non-civilian leaders has some critics concerned—but Trump may have both practical and political reasons for it.
The Fate of Aleppo: Syrian rebels' last major urban stronghold looks poised to fall after four years of siege. Government forces, along with their Russian and Iranian allies, launched an intense offensive against the city in recent weeks that has tens of thousands of civilians fleeing, while rebel troops have reportedly withdrawn. It will be a major victory for Syrian president Bashar al-Assad—but it won't win the civil war, and Syria likely has even more violence ahead.
---
Snapshot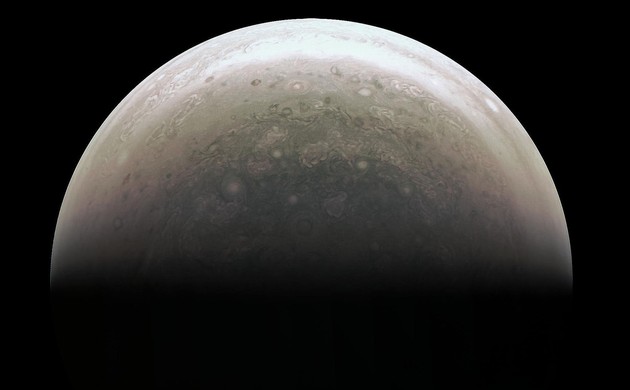 ---
Evening Read
Simon Cottee on the Islamic State's presence in the Caribbean island country of Trinidad and Tobago:
In a recent paper in the journal Studies in Conflict and Terrorism, John McCoy and W. Andy Knight posit that between 89-125 Trinidadians—or Trinis, to use the standard T&T idiom—have joined ISIS. Roodal Moonilal, an opposition Member of Parliament in T&T, insists that the total number is considerably higher, claiming that, according to a leaked security document passed on to him, over 400 have left since 2013. Even the figure of 125 would easily place Trinidad, with a population of 1.3 million, including 104,000 Muslims, top of the list of Western countries with the highest rates of foreign-fighter radicalization; it's by far the largest recruitment hub in the Western Hemisphere, about a four-and-a-half–hour flight from the U.S. capital.

How did this happen?
Keep reading here, as Cottee goes to Trinidad to find out.
---
What Do You Know?
1. Conservation efforts in Niger have helped the West African giraffe population rebound to 450, after it dropped to just ____________ giraffes in the 1990s.
Scroll down for the answer, or find it here.
2. According to one study, more than ____________ U.S. jobs were lost between 1991 and 2011 as a result of imbalanced trade between the U.S. and China.
Scroll down for the answer, or find it here.
3. Of the 20 top-grossing films of 2016, the only non-sequel, non-franchise drama directed at adult audiences was ____________.
Scroll down for the answer, or find it here.
---
Reader Response
Have you ever been hacked? It happened to this reader, a midshipman at the U.S. Naval Academy who was in training on a deployed ship when his debit-card information was stolen:
Here I was in the middle of the Persian Gulf, with very little connection to the outside world, and someone was running wild with my money back stateside. I contacted the officer in charge of us midshipmen on the ship, and she was able to allow me to use the ship's satellite phone to call my bank, Navy Federal Credit Union, and sort this out.  Interestingly enough for the worker on the other end of the call, the fraudulent charges I identified were from convenience stores in Pennsylvania, not from the Amsterdam airport or Bahrain.  

Navy Federal has a very good policy for this sort of thing, and I was not liable for the charges at all.  (As midshipmen, we do not get paid very much.)  However, my card had to be canceled, so now I had no access to money on the other side of the world.  I had no money for liberty in Dubai and no money during my travel back stateside.  

I was lucky to have good midshipmen friends who helped me out during this, and I eventually paid them back.  However, a young enlisted sailor in a more precarious situation than me could be put in a pretty bad place.  That sailor might not regularly contact someone back home, and may return from deployment 9 months later to see this problem become way out of hand.  
As online invasions of privacy become more and more a part of daily life, we've compiled a list of some of our best coverage on cyberattacks and how to prevent them on a new landing page. Check it out here—and if you've ever been hacked, please tell us about the experience via hello@theatlantic.com.
---
Where You Live
On our partner site, CityLab, we're exploring the cities of the future—and investigating the biggest ideas and issues facing city dwellers around the world. Adam Sneed shares three of today's top stories:
It's easy to look at a map and say whether you're standing in, say, Denver, Chicago, or Raleigh proper. But who knows for sure where to draw the borders around America's megaregions like the Northeast Corridor or "Char-lanta?" For a good starting place, look at millions of daily commutes across the country and see the beautiful patterns that emerge.

Think you know about rural America? When it comes to the differences between cities and the country, new Census data reveal a complex portrait that may not match up with popular perception.

When Baltimore recommends bail prices for defendants, it turns to a little-known algorithm to determine that person's risk of fleeing or committing a crime. This secret risk score is supposed to keep non-violent defendants out of jail, but some fear this justice by algorithm only intensifies racial bias in the bail system, rather than supporting the city's most vulnerable.
For more updates from the urban world, subscribe to CityLab's daily newsletter.
---
Verbs
Quinceañera crashed, lobsters dined, productivity playlists tested, 2016 memes ranked.
---