The Atlantic Daily: A Mixed Political Climate
A new poll showed Americans are broadly optimistic about the economy, climate change threatened the American South, The Atlantic found gaps in Jeff Sessions's record on desegregation, and more.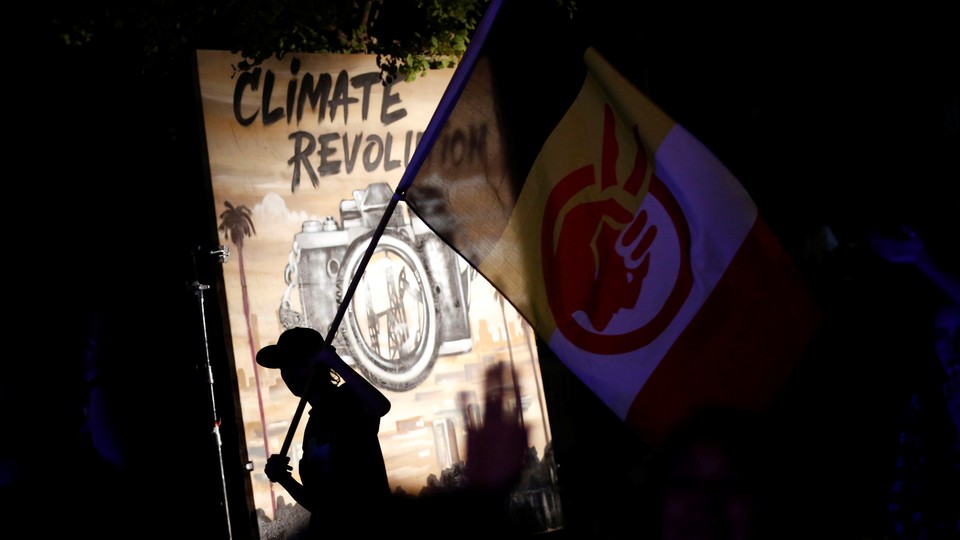 What We're Following
American Hope: Election-year ugliness or not, there's still a lot of hope out there, according to the latest Heartland Monitor Poll by Allstate and Atlantic Media. Three-fifths of Americans think that Donald Trump's election will make the U.S. economy more globally competitive, and other results show a broad sense of optimism about the economy—but the poll also revealed widespread expectations that Trump's presidency would deepen America's racial, class, and party divisions. About those divisions, and about that optimism: One widespread narrative of Trump's success has been that he appealed to the long-ignored economic despair of small-town America. But people in those very small towns are demonstrably optimistic about the resilience of their communities. Why?
Climate Concerns: Some of Trump's strongest support came from the areas of the U.S. that are most vulnerable to climate change. Red states like Alabama, Arkansas, Texas, and Tennessee are expected to see major increases in temperatures by 2050, which could wreak havoc on their agriculture industries, their energy grids, and their citizens' lives. Effects like these are an important reminder that the fate of the planet is closely connected to the fate of people—and that acknowledging links between environmentalism and social justice could be one way to carry both causes forward.
Reviewing the Record: In response to heavy criticism from civil-rights organizations, Jeff Sessions, Trump's nominee for U.S. attorney general, has been pointing to his record on desegregation—specifically, to "20 or 30 civil-rights cases to desegregate schools and political organizations and county commissions" that he claims he filed as a U.S. attorney in Alabama. But The Atlantic's investigations of that claim have revealed little evidence that Sessions filed any such lawsuits—and raised new questions about his involvement with other cases on voting rights.
---
Snapshot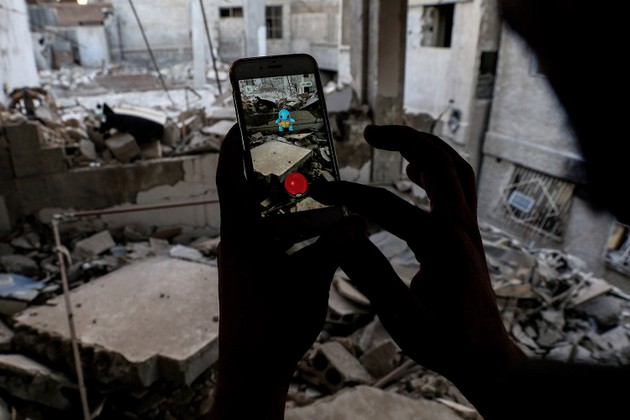 ---
Quoted
"If you were a bumblebee on the moon, Webb would be able to spot you." —John Mather, who leads the team of scientists building the new James Webb telescope
"We're trying to build the driverless car of fact-checking." —Will Moy, director of a fact-checking company, on how computers can help humans check basic claims
"I want to know who's the toughest kid on the block; that is, what compounds last 1,000 years, or 100 years, or 10 years, and what compounds don't." —Christopher Reddy, a marine chemist, on studying old oil spills
---
Evening Read
Emily DeRuy on the Bard Early College Network, which brings tuition-free college classes to public-school students:
Students have to apply to attend one of the early colleges, and Bard is unapologetic in saying that its programs aren't for everyone. But it's also not relying on traditional indicators like past academic performance or attendance to determine which prospective students make the cut. Students take a writing assessment and sit for interviews. The schools are looking for kids who are intellectually curious, even if they haven't had access to good teachers and lessons in the past. …

In a place like Baltimore, where college-going rates are relatively low and most of the city's public high-school graduates do not have the grades, test scores, or class credits they need to enroll in a four-year college, the sense among students that college isn't for them can be palpable. Yet, [administrator Ian] Bickford said, give students who want to learn a chance to actually go to college without "jumping through hoops" to get there and the mental shift is "mind blowing." Or as Ella Geismar, a graduate of one of the schools in Queens who now works as a program associate for the network, put it: "You're already in college and so you know you can do it."
Keep reading here, as Emily visits a Baltimore high school and talks to students about how the early-college program has changed their lives.
---
What Do You Know?
1. All together, Americans eat about ____________ Big Macs every year.
Scroll down for the answer, or find it here.
2. Since 720 B.C.E., when the first recorded eclipse was observed, Earth's rotation has gotten about ____________ slower.
Scroll down for the answer, or find it here.
3. When you're in a deep sleep, your neurons fire one to four times per second—compared to ____________ times per second when you're concentrating on a memory.
Scroll down for the answer, or find it here.
---
Who You're Shopping For
Last month, we asked you to tell us about the trickiest people on your holiday-gifting lists. Now, we've collected some of those responses in our second annual holiday gift guide. Here's one reader's hard-to-buy-for loved one:
Was a single mom, now married to my stepdad of 20 years. Staunch feminist. Has degrees in mathematics and anthropology. Runs family manufacturing business started by her parents in the '80s. Loves gardening, remodeling her 1801 Federalist house, crochet (NOT KNITTING!). Absolutely must have a project of some kind at all times. Aficionado of mysteries and thrillers (P.D. James, Agatha Christie, John le Carré, etc.) and raised-letter novels. Lifelong devotee of PBS and British imports. I was raised on Diana Rigg's shoulder pads. Loves Harry Potter, has enjoyed Parks and Recreation and Community from what I've shown her. Enjoys blankets, black coffee, baking, post-dinner gin and tonics, and falling asleep on the couch at 8 p.m. Has a bichon frise named Popcorn who accompanies her to work every day. If she wants anything, she buys it. If she wanted something, she'd already own it.
So, what to get her? Check out our suggestions here, along with more gift ideas for a beloved big sister, a new love with eclectic tastes, and a wife who's tough to surprise.
---
Verbs
Milestones marked, Biden be-sweatered, Williams-Sonoma catalog scorned.
---