The Atlantic Daily: Misstep and Mistrial
Fallout over Trump's call to Taiwan continued, jurors couldn't convict the officer who killed Walter Scott, Ikea announced a generous new parental-leave policy, and more.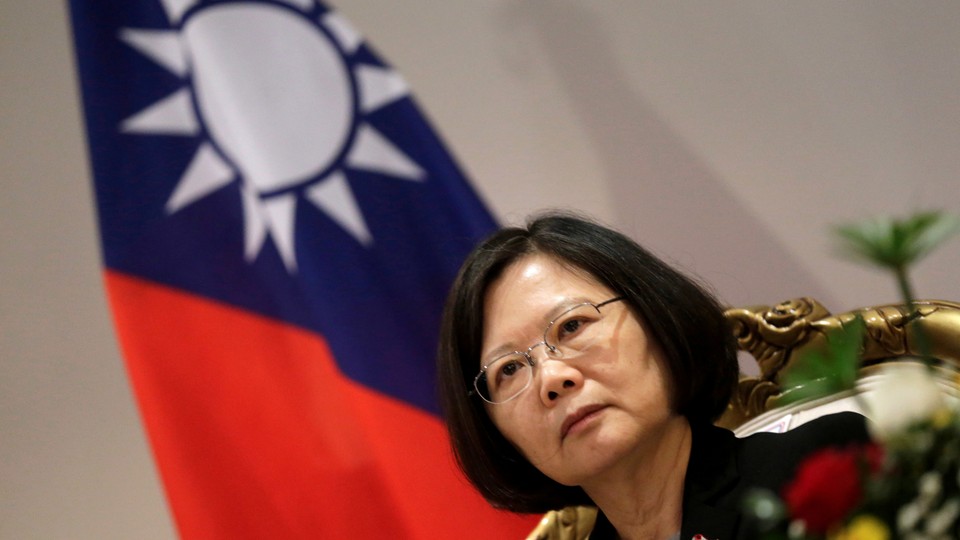 What We're Following
Talk of Taiwan: Last week, president-elect Donald Trump placed an impromptu phone call to Taiwan's president, breaking a decades-old U.S. policy of refusing to recognize the Taiwanese government. This week, the fallout continues, with one Chinese scholar, Shen Dingli, arguing that if Trump did something similar after taking office, Shen might recommend China's breaking ties with the U.S. Here's the full interview with Shen, and here are some reactions from readers—one of whom makes the case for why it might be time to for America to reconsider its political fiction of a non-relationship with Taiwan. That would come, however, at the cost of seriously angering China, whose key partnership with the U.S. is already precarious.
A Lack of Conviction: A South Carolina judge declared a mistrial yesterday in the case of former police officer Michael Slager, who shot an unarmed black man, Walter Scott, five times in the back last April after he ran from a traffic stop. The jury was hung by a single holdout. Among the many incidents of officer-involved shootings, the details of Scott's death—captured on video—are particularly horrific, and the fact that Slager wasn't convicted—though he can be tried again and still faces federal charges—is part of a broader failure to hold police accountable. Something that might help with that: Ohio's supreme court ruled today that recordings from police dashboard cameras are public records, and therefore the entire videos cannot be kept secret.
Taking Care of Business: Ikea, the Swedish furniture giant, announced today that not only will it offer its employees up to 16 weeks of paid parental leave—an unusually generous policy—it would also make those benefits available to part-time workers. That's something very few companies do, and it's an important step in recognizing employees as individuals and accommodating their varied challenges. On that note, two Atlantic reporters are reflecting on a major project of ours that brought together interviews about work and life with more than 100 American workers; check it out here, and read their discussion here. Speaking of workers: Some U.S. companies have exploited the H-1B visa program to lay off hundreds of employees and replace them with cheaper foreign guest workers. That's not the way the program was meant to be used—but here's one way to fix it.
---
Snapshot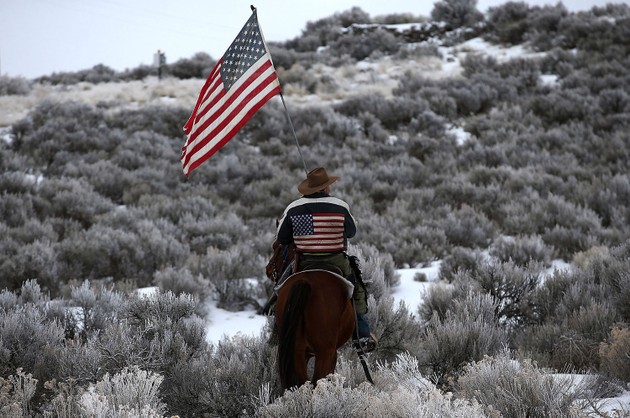 ---
Evening Read
Molly Ball on Trump's perpetual campaign:
Trump is a salesman, and what he saw from the beginning was that politics was a sales game, just like business, where his name was worth as much or more than anything he built. He learned early on in the Republican primary that he could rile up voters and turn them on his rivals, and the other politicians would have to kneel before him or become irrelevant. As he assembles his administration, the same patterns are on display: feuding underlings, supplicants publicly vying for his favor, a divided country trying to figure out what he'll do next. But the answer may be right in front of our noses: He is going to keep doing exactly what he's always done.
Keep reading here, as Molly visits a Cincinnati rally to see the president-elect's continued appeals to his supporters in action. Another example, perhaps: Trump tweeted today that he'd like to cancel plans for Boeing to upgrade Air Force One—but his spokesman acknowledged the tweet was mainly just a political signal.
---
What Do You Know?
1. In 1957, CBS delayed airing what would have been the pilot episode of Leave it to Beaver over concerns that viewers would be offended by the depiction of a ____________.
Scroll down for the answer, or find it here.
2. "Jerries," "gapers," and "gorbs" are all slang terms for people who are new to the sport of ____________.
Scroll down for the answer, or find it here.
3. _____________ is the most-often-nominated woman in the history of the Grammy Awards.
Scroll down for the answer, or find it here.
---
Reader Response
Melissa reacts to the headline of Emma Green's recent article about the complexities of Jewish identity in America, which was titled, "Are Jews White?":
I thought it was provocative in an unfortunate way. … Judaism is not a race, it's a religion. And second of all, the only reason people are thinking about whether Jews are white right now is because there are white supremacists influencing the conversation and pointing it in that direction. ...

I felt like it was essentially allowing the white-supremacist conversation to dominate the headline. I felt that it could have the dangerous effect of making that the question—Are Jews white? Should they have fewer rights than white people?—and push the conversation in a more prejudicial direction.
Read more reactions here, along with Emma's response.
---
Where You Live
On our partner site, CityLab, we're exploring the cities of the future—and investigating the biggest ideas and issues facing city dwellers around the world. Adam Sneed shares three of today's top stories:
What does it take to get more commuters out of their cars? It's a vexing but critical question for many cities—one that's directly related to efforts to address traffic, pollution, and public health concerns. For a lesson in doing it right, look to Vancouver, the car-free capital of North America.

Oakland's deadly warehouse fire this weekend shines a light on the severity of the city's affordability crisis. It's especially troubling for the artists who fuel the city's image as a hub of arts and culture, but who have been pushed to the margins—and into unsafe and illegal living arrangements. Now, some hope the tragedy will force the city to seriously address its lack of affordable housing.

Remember Louisiana's devastating floods in August? Expect to see more like it across the U.S. as climate change marches on. A new map from the National Center for Atmospheric Research shows which regions are in for the most extreme changes by the end of the century.
For more updates from the urban world, subscribe to CityLab's daily newsletter.
---