The Atlantic Daily: Identities and Politics
Trump chose Ben Carson for HUD secretary, the U.S. government blocked the Dakota Access Pipeline, Americans debated how to deal with racism, and more.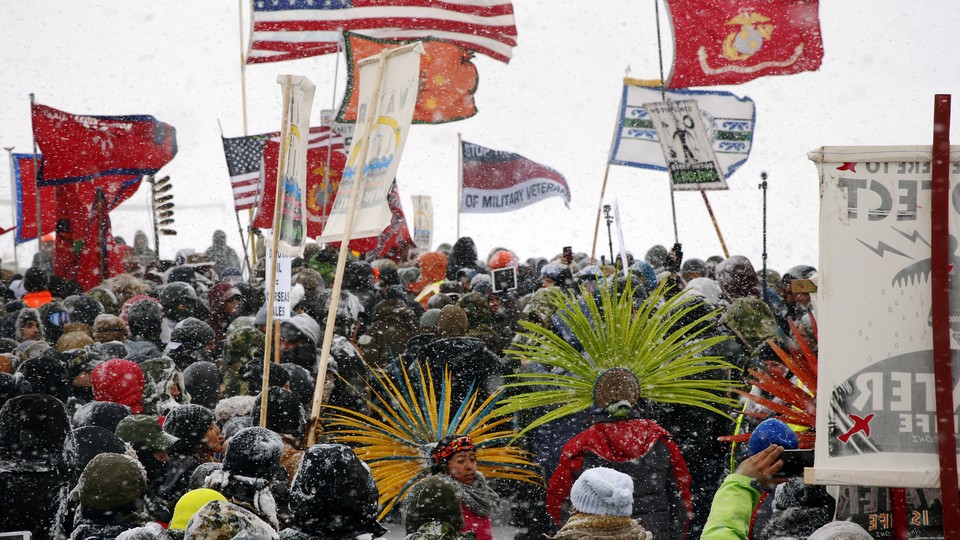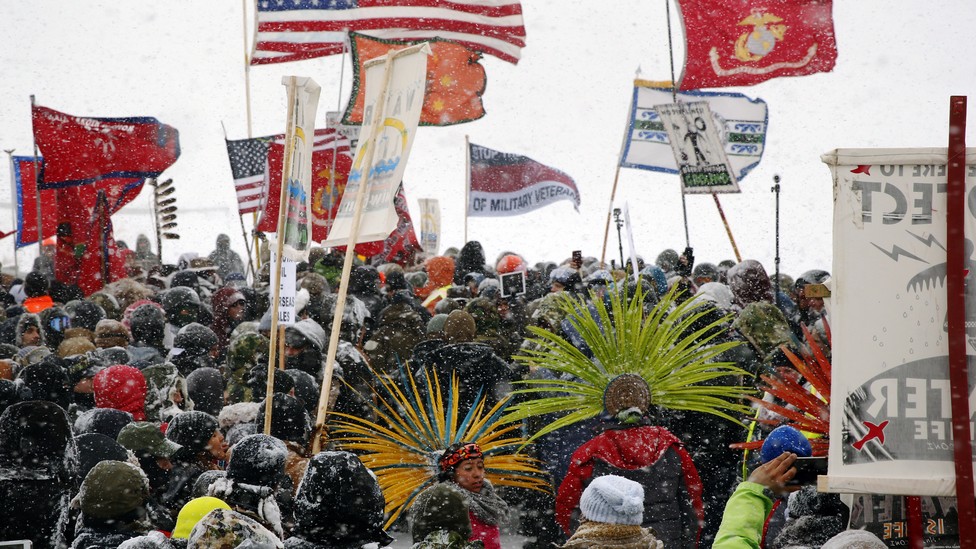 What We're Following
Racial Tensions: In the aftermath of Donald Trump's election, many Democrats have criticized Hillary Clinton for ignoring the white working class. Yet Clinton did present plans aimed to benefit workers as part of a broadly pluralist vision for America, which suggests a more troubling possibility—that for some voters, the idea of protecting workers was less important than the idea of protecting white workers in particular. You could call that attitude racist, but would that risk alienating such voters even further? Here's a case for why confronting racism head-on is important for society as a whole, even when it might not persuade individuals. Meanwhile, as the self-described alt-right movement gives anti-Semitism a new and ugly presence in public discourse, American Jews are one group who may find themselves in a particularly complicated position because of race.
The Doctor Is In: Trump announced this morning that neurosurgeon Ben Carson is his choice to head the Department of Housing and Urban Development. A spokesperson had previously said Carson would feel uncomfortable running the agency given his lack of government experience, but now it looks as though Carson might bring to bear his personal background of growing up in poverty. On the other hand, some critics of James Mattis, Trump's choice for secretary of defense, think the experience he does have—as a recently retired Marine general—should disqualify him. But their hope of maintaining "civilian control of the military" may be a mistaken one.
Finally, in North Dakota: Months of protests from the Standing Rock Sioux and their supporters paid off this weekend, when the U.S. Army Corps of Engineers legally blocked the Dakota Access Pipeline from drilling under the Missouri River, where the tribe said it would threaten their water supply as well as important cultural sites. Now, the federal government will study the environmental impact of the project, a two-year process that will determine whether the pipeline should be moved or canceled outright. It's a historic victory for the Standing Rock Sioux, made especially poignant by what it affirms: the power of people standing up for their rights.
What we covered this weekend: Fidel Castro's role in Africa, the case for the Cuba embargo, refugees' reactions to the U.S. election, how American Muslims defined "cool," why TV needs "weak" female characters, photographs from rural Ohio, the death of an ISIS ideologue, and the prospects of peace for Israel and Palestine.
---
Snapshot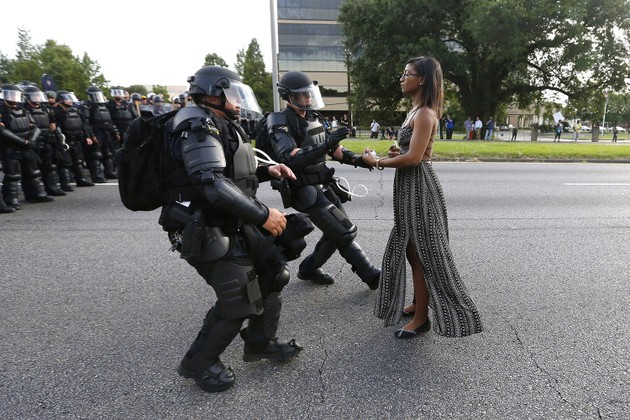 ---
Who We're Talking To
John Legend, a musician, talks with Ta-Nehisi Coates about his creative process. Watch here.
Adam Pendleton, a conceptual artist, discusses how his work responds to a turbulent time in American history.
Larry Sandigo, a Phoenix-based lawyer, and other immigration attorneys share the distress and uncertainty that's troubling their clients in the weeks before Trump takes office. "We're not wanting to give a lot of false hope to our clients," says Sandigo. "I think it's not the time to tell people it's going to be okay. It's not true, we don't know that."
---
Evening Read
Joshua Rothman on the rise and fall of the second Ku Klux Klan:
Most Americans today likely think of the Ku Klux Klan as an organization whose heyday came in the civil-rights era of the 1950s and 1960s, and of its members as lower-class white Southern men—ones who concealed their identities while waving the Confederate flag at pro-segregation rallies, burning crosses on the lawns of their enemies, or brutalizing their innocent victims. Others are perhaps familiar with the Klan of the 1860s and 1870s ...

But the Klan was easily at its most popular in the United States during the 1920s, when its reach was nationwide, its members disproportionately middle class, and many of its very visible public activities geared toward festivities, pageants, and social gatherings. In some ways, it was this superficially innocuous Klan that was the most insidious of them all. Packaging its noxious ideology as traditional small-town values and wholesome fun, the Klan of the 1920s encouraged native-born white Americans to believe that bigotry, intimidation, harassment, and extralegal violence were all perfectly compatible with, if not central to, patriotic respectability.
Keep reading here, as Rothman examines what led many Americans to turn a blind eye to the Klan's bigotry.
---
What Do You Know?
1. China's estimated GDP, which in 1971 was about twice the size of Taiwan's, has now grown to be more than ____________ times larger.
Scroll down for the answer, or find it here.
2. ____________ percent of the tuition paid to for-profit universities comes from federal-aid programs.
Scroll down for the answer, or find it here.
3. To benefit refugees, Paris is planning to sell about ____________ tons' worth of the "love locks" chained to its Pont des Arts bridge.
Scroll down for the answer, or find it here.
---
Reader Response
A trans man reflects on the gender stereotypes of sexual assailants:
Your reader stories by men were sad to read, but they also made me not feel so alone in terms of going through my own experience. It was only after really dealing with, mentally, my rape (by a female) that I could even start to tackle issues of my own gender identity. That is, the predominant narrative of rape as "male perpetrator/female victim" really did a number on me in terms of thinking through my gender identity—deciding to transition to a more male body—because I was like, "Wait, what did this mean that I was raped by a woman? Can I really be the dude I think of myself as?" Etc, etc. ...

On a broader feminist note, I worry that the general focus on the image of "male perpetrator/female victim" leads to a dynamic where addressing sexual violence is seen as "only" a women's issue, and thus put on the sidelines (by some). So my hope is that continued attention, in coverage like yours, will change the discourse towards something more reflecting of reality, but also more inclusive of everyone's experiences.
Read this reader's story, and many others, here—and if you have a personal experience or thoughts on this series that you'd like to share, please send us a note.
---