The Atlantic Daily: Past, President, Future
Syrian government forces overtook Aleppo, Trump chose Rex Tillerson for secretary of state, Ta-Nehisi Coates reflected on Obama's presidency, and more.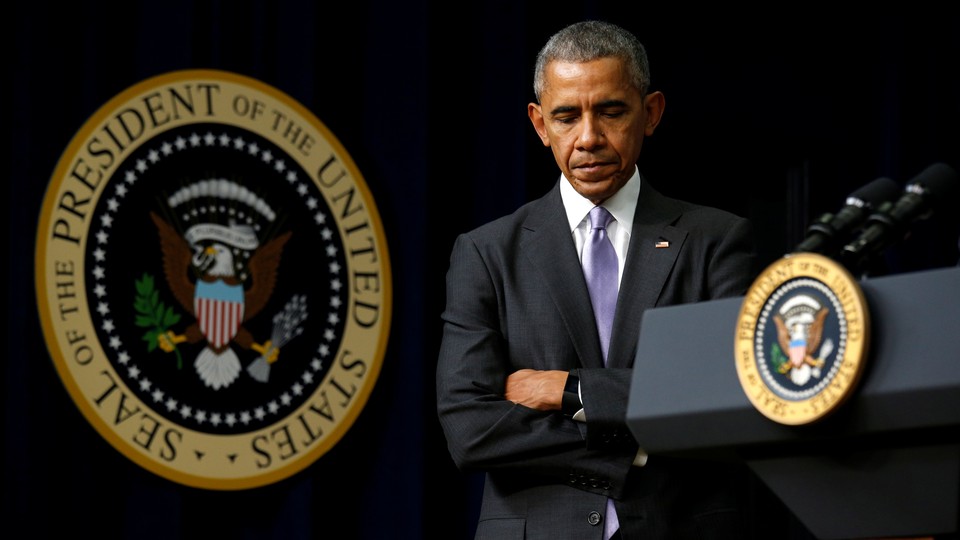 What We're Following
Obama's Legacy: In his cover story for The Atlantic's January/February issue, Ta-Nehisi Coates reflects on the accomplishments of America's first black president, who has been guided by a firm belief in American justice—and what Donald Trump's election means for Obama's legacy. Read the story here, and go here for a response by Tressie McMillan Cottom, who writes that Obama has been blinded by his optimism about race. And here's an editor's note from Jeffrey Goldberg on what a continued examination of America's beliefs and divisions means for the future.
The Fall of Aleppo: After a month of intense attacks from Syrian, Russian, and Iranian forces, Syrian President Bashar al-Assad has regained control of the city of Aleppo. Syrian rebels and Russian officials have come to an agreement to evacuate the city's last rebel-held neighborhoods. Meanwhile, the UN has received reports of civilians being killed. The four years of siege on the city have been brutal, and the victory comes at a devastating cost—but the Syrian civil war is not yet over. Here's what one expert on Syria and U.S. policy predicts for the future of the conflict.
A New Nominee: The president-elect has nominated Rex Tillerson, CEO of Exxon, for his secretary of state. The biggest controversies surrounding the choice are Tillerson's business interests—which some critics worry could bias his foreign policy—and his close ties to Russia in particular—which may lead some GOP senators to block his confirmation. Whether Tillerson's experience fits him for the role or not, it's clear that business and diplomacy are closely intertwined. Here's what Tillerson's comments as CEO reveal about how he'll tackle relations with Russia, Iran, and more.
---
Snapshot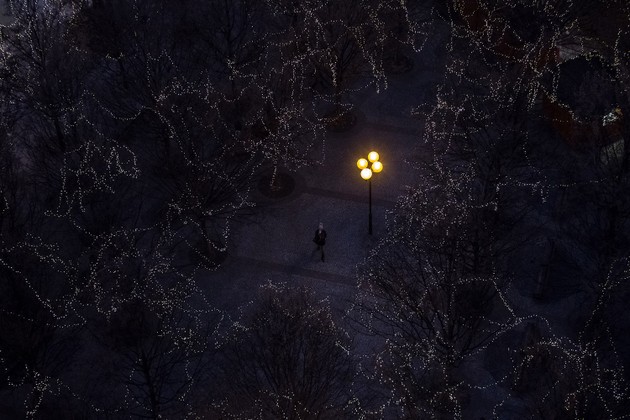 ---
Evening Read
Novelist and poet Laurie Sheck on the structure of Dostoevsky's The Idiot:
Everything is up for grabs, nothing taken for granted. As the book progresses, received notions of the real are thrashed, bruised, stunned, knocked down, changed. And so what is unsafe and crumbling also shines with lacerated promise.

Toward the end of the book there is a passage a few pages long so uncompromising and haunting in its transgressive beauty and honesty, that it, too, upends like an epileptic seizure. This passage, enacting a series of violent breakages as it carves fissure after fissure into anything taken for granted or familiar, becomes the opening through which the novel's final, disconcerting light can enter—a light that makes possible no less than a radical re-envisioning of human tenderness.
Keep reading here, as Sheck discusses how Dostoevsky—and she herself—have found inspiration in illness and pain.
---
What Do You Know?
1. George W. Bush has said that the worst moment of his presidency came when ____________ accused him of not caring about black people.
Scroll down for the answer, or find it here.
2. In Montana, thousands of geese have been poisoned by a toxic ____________.
Scroll down for the answer, or find it here.
3 About ____________ percent of Americans born in the 1980s out-earned their parents by the time they turned 30—compared to about 90 percent of those born in the 1940s.
Scroll down for the answer, or find it here.
---
Reader Response
A reader reflects on her stay in a psychiatric hospital:
There are many small things about psychiatric hospital life that can cause tear and wear on your personality and dignity—the whole sum of it, really: the meal times; the bed times; medications you may not want to take; having to be back on the ward by certain times; having to ring bells and wait for doors to be unlocked; staff going through your underwear and personal things whenever; having to step out of the shower to show you really are present when presence is checked; having to strip down completely upon admission to get searched for scars, wounds, injection marks, drugs ... between your toes and fingers, underneath your breasts. Just all of it as a whole, and keeping a measure of dignity, adult self-determination, and personality—and I guess, sass.
Read more here. If you've been hospitalized for psychiatric reasons and would like to share your experience, please send us a note: hello@theatlantic.com.
---
Where You Live
On our partner site, CityLab, we're exploring the cities of the future—and investigating the biggest ideas and issues facing city dwellers around the world. Adam Sneed shares three of today's top stories:
For many transportation advocates, high-speed rail is perpetually at the top of the wish list. The ideal system, like what's found in Europe and Japan, seems almost hopelessly out of reach, and chances are that won't change anytime soon. But there is a faint light at the end of this slow-speed tunnel: With a mix of privately funded projects and upgrades to what already exists, America's trains are finally set to speed up in the near future.

You've heard it before: The U.S. is deeply divided along political and economic lines. Underlying this divide is what MIT economic historian Peter Temin calls the "dual economy," with high earners gaining access to the best schools, neighborhoods, and opportunities while a much larger segment of the population relies on insecure low-wage service jobs. Under Donald Trump's economic outlook, expect this gulf to grow ever deeper.

In the "fight for $15," advocates of raising the minimum wage keep running up against a familiar counter-argument: that requiring higher pay will result in higher prices, fewer hours of work, and an overall drop in demand for labor. But in 2014, 18 states and D.C. raised their minimum wages, and the results have been quite clearly positive for local economies.
For more updates from the urban world, subscribe to CityLab's daily newsletter.
---
As some of you pointed out, we included a pair of incorrect links in the newsletter dated December 12, 2016. Our apologies again for the error, and thanks so much to those who caught it! You can read about mixed perceptions of business leaders here, and Bob Dylan's Nobel acceptance speech here. Meanwhile, we'll be triple-checking today's links—and limiting our newsletter-writing browser tabs to 20.
---