The Atlantic Daily: Actions and Reactions
Russia said it won't expel American diplomats in retaliation for U.S. sanctions, President Obama added to his environmental legacy, 2016 drew to a close, and more.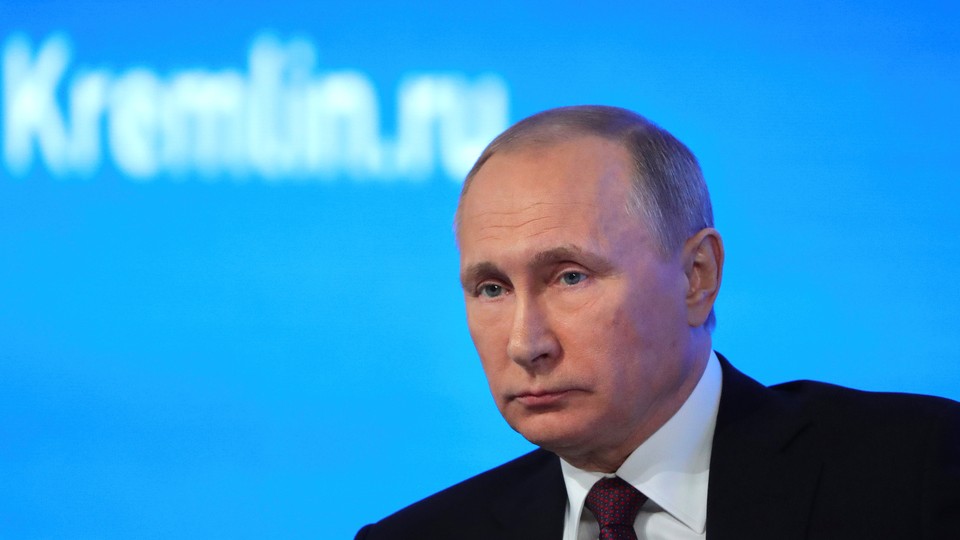 What We're Following
"Kitchen Diplomacy": Russian President Vladimir Putin said he will not expel U.S. diplomats in retaliation for the sanctions levied against Moscow for alleged interference in the U.S. presidential election, and condemned the move as an act of "kitchen diplomacy." It's not immediately clear if the sanctions will deter the Kremlin from future acts of interference, or if they will even survive the incoming administration. President-elect Donald Trump could reverse the sanctions once he enters office, and said he believes the U.S. should "move on." Trump has expressed skepticism over Russia's involvement in the hack, which, as David Frum writes, may stem from the delegitimizing effect it could have on his presidency.
Monumental Acts: President Barack Obama exercised the executive powers afforded to him by the 1906 Antiquities Act to create the Bears Ears National Monument in southeastern Utah. The move, which placed the region under federal protection, was lauded by environmentalists and Native leaders, but infuriated Republican lawmakers who had their own plans for the area. It marks the 29th time Obama has invoked his power to protect public land, and is one the incoming administration will likely be unable to undo.
Highs and Lows: As the year comes to a close, 2016 stands to go down as one of the strongest years for the U.S. economically since the mid-2000s, witnessing both a drop in unemployment as well as a rise in wages and consumer confidence. But 2016 will also go down as one of the country's more deadly years for law enforcement. Officer deaths reached a five-year high, and nearly 1,000 people were killed by police.
---
Snapshot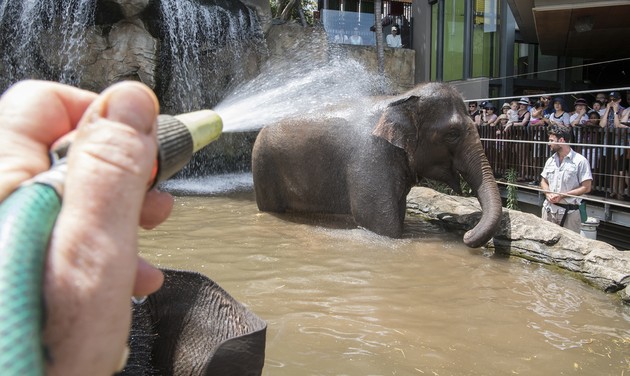 Pak Boon, a 24-year-old Asian elephant, plays in the water as keepers of Sydney's Taronga Zoo hose her down on December 29, 2016. For more photos from around the world this week, click here. (James D. Morgan / Getty)
---
Evening Read
Barbara Bradley Hagerty asks: Can an ex-president be happy?
For most of our history, ex-presidents who were not independently wealthy had to work—not until 1958 did Congress pass a law granting them a pension. George Washington became the country's largest whiskey producer. John Quincy Adams won a seat in the House of Representatives and fought slavery. And William Howard Taft … Nine years after he left office, he was appointed chief justice of the Supreme Court, a position that the presidential historian Doris Kearns Goodwin says gave him "probably the happiest decade of his life."

At 55, Obama will be one of the youngest ex-presidents, and—despite the defeat of his intended successor, Hillary Clinton—a popular one. He is in good health and could easily live for another four decades, which is a long time to be ex-anything.

What can he learn from Jimmy Carter, Bill Clinton, and George W. Bush, who likewise walked out of the White House as vigorous middle-aged men?
Keep reading here, as Hagerty explores what might be next for Obama.
---
What Do You Know?
1. The average holding time for stocks has fallen from eight years in 1960 to ____________ months in 2016.
Scroll down for the answer, or find it here.
2. Australians summed up 2016 in two words: democracy ____________.
Scroll down for the answer, or find it here.
3. A new quarantine rule proposed by the ____________ to curb infectious outbreaks could violate civil liberties, according to some epidemiologists, lawyers, and health organizations.
Scroll down for the answer, or find it here.
---
Reader Response
Last month, as part of a series of interviews with more than 100 American workers, we asked you to tell us about your work, and for the past two weeks, we've been publishing some of your responses here. To close out the series as the year changes over, here are two readers who made big changes in the middle of their careers:
I graduated from law school right after graduating college and working at several different jobs, never finding that I was making a difference. After many years I decided law wasn't for me, and I went back to school to take the few classes I needed to get my secondary teaching certificate in English and History. I quickly landed my dream job teaching middle school Language Arts and never looked back.
This reader, on the other hand, decided law was for her, and became an attorney after she'd spent 20 years in nursing:
The leap was motivated by a desire to do "more" than the acceptable female career choice I'd made in 1970. I thought I might be too old to make the change at almost 40, and then a wonderful friend asked, "How old will you be if you don't do it?" Then she dared me by saying, "Besides, they might not accept you!" Her insights spurred me on to a supremely rewarding and totally different career.
Read more reflections from American workers here, including a former soldier on choosing a "peaceful" new career, a police officer on making a difference in her community, and three black women lawyers on promoting diversity in their industry—by starting their own firm.
---