The Atlantic Daily: Split Decisions
A British court ruled Parliament must vote on Brexit before it begins, Hillary Clinton's prospects hinged on voter turnout, the Chicago Cubs won the World Series, and more.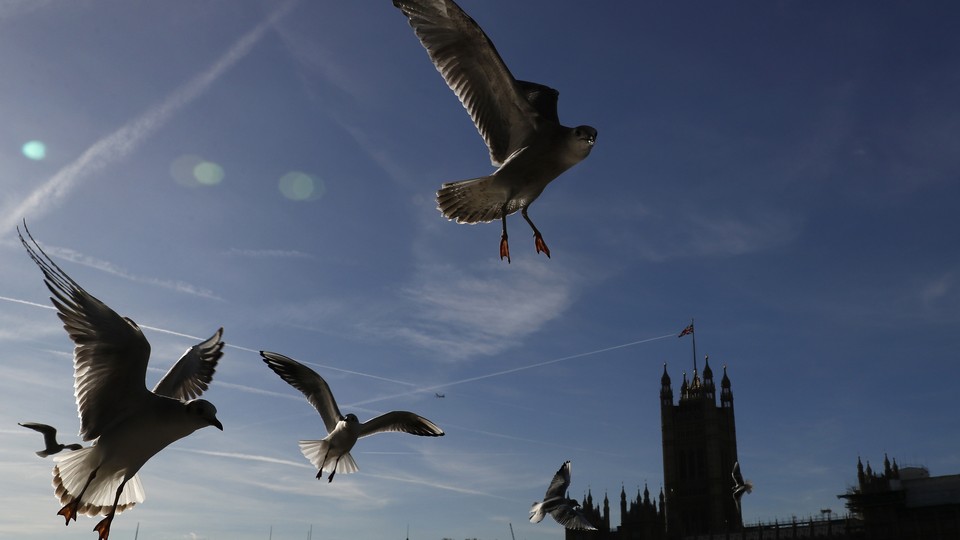 What We're Following
Brexit's Back: Britain's departure from the European Union is a done deal, but British lawmakers may still have to vote on it. The United Kingdom's High Court has ruled that Prime Minister Theresa May's government doesn't have the authority to initiate a split—based on the results of the June 23 referendum—without Parliament's approval. The government is now appealing the decision in the U.K. Supreme Court. May expected to begin the two-year process of leaving the EU in March; this legal challenge, which was partially crowdfunded and led by an investment-fund manager, throws the nation's future into even more uncertainty.
Who's Voting for Hillary? With only days to go before the election, the future of the U.S. is also uncertain. Latino voters, who as a group are expected to support Clinton, could make a big difference—if they turn out. The same goes for black voters, whose early-voting turnout rates in the key state of North Carolina are lower than expected, and possibly reflect the structural barriers that the state's voting laws—not to mention Hurricane Matthew—pose to these voters in particular. Meanwhile, Donald Trump has evidently alienated Millennials, as well as many older Republicans—though they might not say so in public. Yet not all the voters supporting the Democratic nominee are doing it just because of her opponent. Her strength and intelligence have also drawn her many fans; one of them, Chimamanda Adichie, explains why.
Dividing Roads: Among those who could be particularly affected by a Trump presidency—should the GOP nominee follow through on his anti-immigration rhetoric—are the hundreds of students who commute daily across the U.S.-Mexican border for school. One of them, Mayra Kahori Vidaña Sanchez, is worried about what the election will mean for her future, but believes the border should be seen as a place of connection rather than division: "We all come together in this one pathway." That's less true of one of America's defining pathways, Route 66, which—despite its mission of connecting the states and its nostalgic connotations—was a very dangerous travel route for black Americans. You can read a deeper look at its history here.
---
Snapshot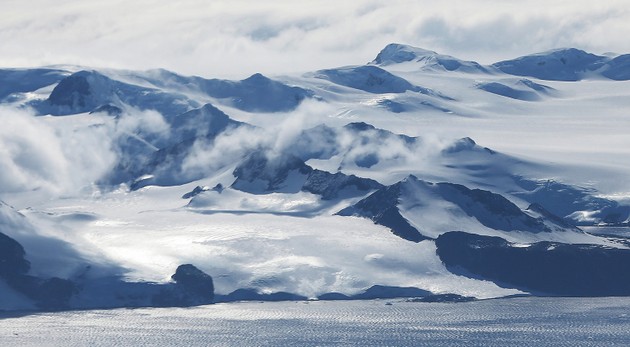 ---
Quoted
"We send parents home from the hospital with a sheet of paper to record wet diapers and poopy diapers. That piece of paper is useful for about three to five days, and after that, there really isn't any recommended technology." —Lisa Asta, a pediatrician, on baby monitors
"We need to change out the formula of the Jesus juice they're drinking so they're not so righteous they're wrong." —Cynthia Edwards Paschall, a Clinton supporter in North Carolina, on voters in her state
"Sometimes I think [my friends in college] think they are working for something better while I'm just working and not really improving. [But] even though I'm not studying all the time or writing a paper ... I'm putting in 40 hours a week." —Caroline Held, a manager at a fast-food restaurant, on going straight into the workforce after high school. If you decided not to go to college after graduation, how have your peers and family members reacted to that decision? We'd like to hear from you: hello@theatlantic.com.
---
Evening Read
Olga Khazan on how relationships turn toxic:
Lauren might seem an unlikely target of emotional manipulation. She grew up with happily married, supportive parents. She has an Ivy-League education, a black belt in tae kwon do, and experience working with domestic-violence survivors. She was financially independent. Lauren believes she fell prey to a common cycle: Abuse shatters self-esteem, and poor self-esteem keeps people in toxic relationships. "I would never have wished for violence," she told me, "but it would have been easier to recognize if he had hit me."
Keep reading here, as Olga traces how Lauren's relationship evolved into what she now sees as emotional abuse. If those relationship dynamics resonate with you, we'd like to hear your story. The first one comes from "John," who raises the issue of finances:
Being in our early 20s and being relatively inexperienced with things like communication and conflict resolution, and living in a city in which it is a lot more expensive to live alone, also didn't help things.
Have you experienced something similar? Tell us about it: hello@theatlantic.com.
---
What Do You Know?
1. With last night's World Series win—their first since 1908—the Chicago Cubs broke the Curse of the ____________.
Scroll down for the answer, or find it here.
2.  The first woman to run for U.S. president was Victoria Woodhull, in the year ____________.
Scroll down for the answer, or find it here.
3. Through carbon emissions, the average American melts ____________ square feet of Arctic ice every year.
Scroll down for the answer, or find it here.
---
Reader Response
As part of our series of interviews with American workers, we're collecting comments from readers about their experience in the same jobs. Here's what one dad had to say about being a stay-at-home parent:
Most notably, being a stay-at-home dad can be isolating. While our numbers have steadily increased over the past 10 years, it has been difficult to find other dads to connect with. I've encountered people who run the gamut on their feelings about a man staying at home. I have encountered people who haven't taken me seriously, have put me down, or saw me as a threat at the playground because I was a man. On the other side, I have found moms who are accepting of me because we are all parents in the end.
Read more readers on the changing norms of parenting here. You can also check out the full series of Working interviews here; if one of them resonates with you, please tell us about it via hello@theatlantic.com.
---
Look Back
The journalist and poet William Cullen Bryant was born on this day in 1794 (making him just one day shy of a year older than James K. Polk, for those following along). Bryant isn't widely remembered today, but in his time he was one of America's most prominent poets—the first, in fact, to gain international fame. On November 3, 1864, H. T. Tuckerman wrote him this birthday tribute, published in that month's issue of The Atlantic:
Our country's minstrel! in whose crystal verse
    With tranquil joy we trace
Her native glories, and the tale rehearse
     Of her primeval race,—

Blest are thy laurels ... !
What earned Bryant this stellar reputation? One example of how he traced the story of the United States can be found in a poem from our July 1866 issue, titled "The Death of Slavery":
O thou great Wrong, that, through the slow-paced years,
   Didst hold thy millions fettered, and didst wield
   The scourge that drove the laborer to the field,
And look with stony eye on human tears,
          Thy cruel reign is o'er.
---
Verbs
Sand sipped, leafblowers loathed, adolescence extended, news renewed.
---