The Atlantic Daily: American Work
Trump announced two new Cabinet picks, he won the Carrier deal, workers reflected on their jobs, and more.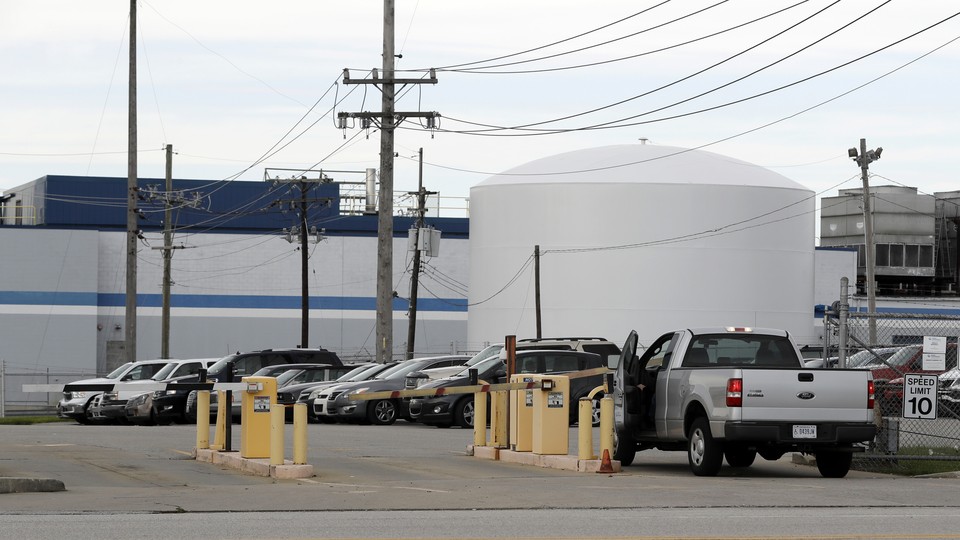 What We're Following
Trump's Government: The president-elect described job creation as a priority this morning when he announced his choices for two more Cabinet positions: Steven Mnuchin for treasury and Wilbur Ross for commerce. Both Mnuchin and Ross are business insiders, the former coming from Goldman Sachs and the latter from a private-equity firm. Elsewhere in Trump's Cabinet, Congressional GOP leaders are well represented—a fact that's surprising given his campaign rhetoric against the D.C. establishment. As for Trump's opposition in Washington, Nancy Pelosi today secured another term as House minority leader. And meanwhile, seven senators have asked the White House to declassify information about how Russia may have influenced the election.
Dealing With Jobs: Employees of the air-conditioning company Carrier got some good news this morning when their bosses announced they would keep "close to 1,000 jobs" in Indiana rather than moving them to Mexico. The deal is also a victory for  Trump and VP-elect Mike Pence, who had pushed to keep the jobs within the state. And yet, it's not clear the deal will be very beneficial for the economy as a whole. Also complicated: the picture of immigrant labor in the U.S. While some claim that foreigners undercut Americans by accepting lower wages, a new study shows that as a group, foreign workers are actually more expensive for employers.
But Jobs Aren't Just About Politics: For the people who carry them out every day, they're much more personal. Over several months, we interviewed 100 American workers about their jobs and collected their insights and experiences in an interactive dashboard. Check it out here.
---
Snapshot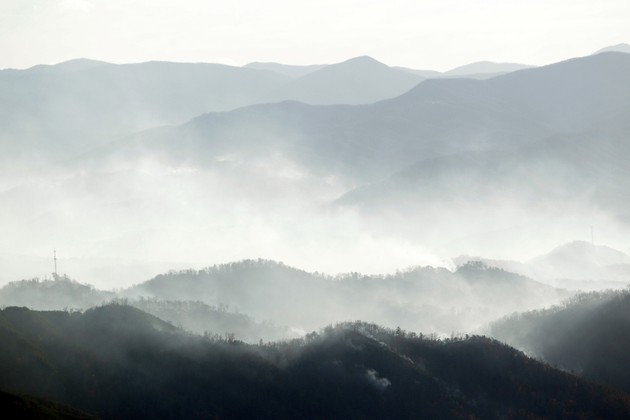 ---
Evening Read
Is this an era for great women artists? Sarah Boxer visits a pair of all-female exhibitions to find out:
Walking farther in, I was cheered up by an array of paintings full of confidence and fireworks—paintings that I had never seen before, by artists whose names I barely knew: Mary Abbott (alive), Sonia Gechtoff (alive), Judith Godwin (alive), Perle Fine, Deborah Remington, and Ethel Schwabacher. Who are these painters? I felt sort of sad and bewildered, but also proud.

Then the roller coaster dipped again. I realized that when I came across a painting I really liked by a painter I didn't know, I compared it to a work by a male painter I did know. Schwabacher's oil paintings, with their blobby shapes that seem to rise from the deep, reminded me of the abstract work Philip Guston was doing in the early '60s, but with a brighter palette. Godwin's bold, graphic wet and dry strokes, one sweeping layer obscuring the next, put me in mind of Franz Kline. Fine's loops of paint made me think of Brice Marden's Cold Mountain series, which began decades later. These thoughts, as I tried to get my bearings in this strange new world, did not please me. Was the problem mine or theirs?
Keep reading here, as Boxer examines what makes these female painters and sculptors' work revolutionary—even when it's overlooked.
---
What Do You Know?
1. In 1916, Atlantic City, New Jersey, banned ____________ on Sundays as part of a campaign against the public nuisance of "noisy amusements."
Scroll down for the answer, or find it here.
2. About ____________ percent of Americans consider themselves "sports fans."
Scroll down for the answer, or find it here.
3. When the current school year started, Las Vegas's Clark County school district was short ____________ teachers.
Scroll down for the answer, or find it here.
---
Reader Response
Several readers have shared personal experiences with sexual assaults committed by women. Here's one man:
My first sexual experience was rape, in the sense that I was coerced and given drugs and alcohol. I was 14 years old, and the girl was 16. She was much more worldly, and very pushy. The whole experience was extremely unsettling, not least because I contracted a rather painful yeast infection from her, and visited several doctors who all told me I didn't have an STD (VD, in those days). They told me to go away, that I was imagining things. Eventually, after a long time, it went away on its own, with me completely ignorant of what it was until many years later.
Read more readers' stories here. If you're a woman who has experienced a sexual assault by another woman and would like to share your experience, please send us a note: hello@theatlantic.com.
---
Look Back
The novelist Mark Twain was born on this day in 1835. Beginning in November 1874, he was a regular contributor to The Atlantic, and he had a special fondness for its readership. As he explained in an 1874 letter to editor William Dean Howells:
The Atlantic audience is the only audience that I sit down before with perfect serenity (for the simple reason that it don't require a 'humorist' to paint himself stripèd and stand on his head every fifteen minutes).
His first story for the magazine, though, was anything but humorous. According to Twain, it was "a true story, word for word as I heard it" from a former slave, who—when Twain suggested she'd "never had any trouble"—quickly set him straight:
"Dey put chains on us an' put us on a stan' as high as dis po'ch,—twenty foot high,—an' all de people stood aroun', crowds an' crowds. An' dey'd come up dah an' look at us all roun', an' squeeze our arm, an' make us git up an' walk, an' den say, 'Dis one too ole,' or 'Dis one lame,' or 'Dis one don't 'mount to much.' An' dey sole my ole man, an' took him away, an' dey begin to sell my chil'en an' take dem away, an' I begin to cry."
Read more of Twain's work for The Atlantic here.
---
Verbs
Kids code, fake gorillas filmed, drunk drivers threatened with Nickelback, father comes home.
---