The Atlantic Daily: Cabinet of Wonders
Trump picked Jeff Sessions for U.S. attorney general, but his advisers in business and science have yet to be decided.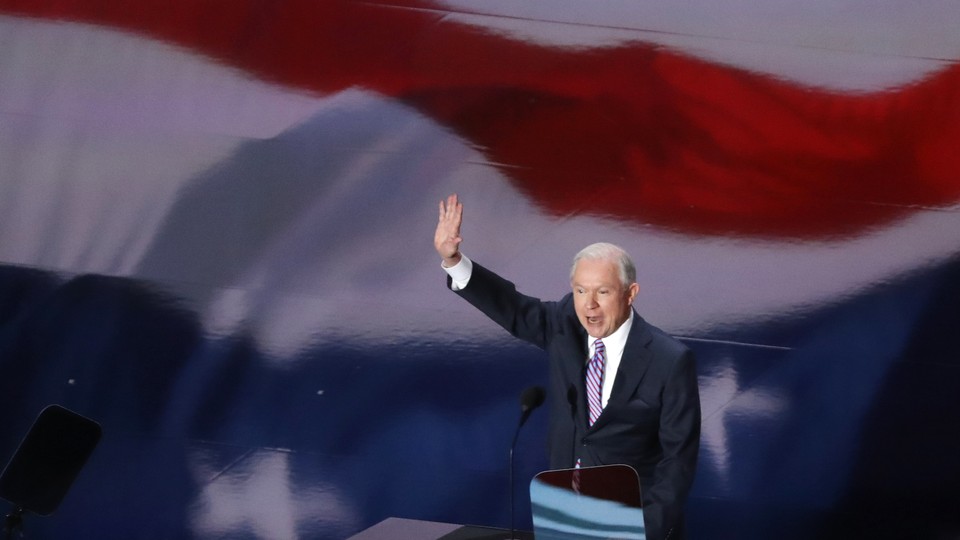 What We're Following
Presidential Picks: Donald Trump chose three members of his cabinet today, including Alabama Senator Jeff Sessions for attorney general. So far, Senate Republicans seem to approve of Trump's pick, but civil-rights groups are deeply concerned: Sessions was once denied a federal judgeship because of his views on race; he's defended Trump's proposed ban on Muslims entering the U.S. and his comments about groping women; and the appointment could be a sign that the bigoted and inflammatory statements some have excused as campaign bluster will in fact shape national policy. Trump's other picks: Michael Flynn for National Security Advisor and Mike Pompeo for CIA director. Read the latest on Trump's transition from our politics team here, and for daily email updates, subscribe to our Politics & Policy newsletter.
Next Up: Though Trump hasn't yet announced his choice for secretary of the treasury, reportedly most of his shortlist consists of Wall Street insiders. Whoever it turns out to be, the secretary will face a big challenge in the rise of so-called "activist investors," who force companies to make major cuts that drive up stock prices in the short term—but in the long term, they hurt workers and threaten the economy as a whole.
As for Science: Things are much less clear. While not a cabinet-level position, the Director of the Office of Science and Technology Policy has traditionally been a key adviser to the president, but so far it looks like Trump's pick is totally up in the air. He certainly could use the advice; he promised to withdraw the U.S. from the Paris Agreement on climate change. That would leave a hole in global leadership that could only be filled by China, which is worrying not only in terms of the potential effect on the planet, but also because of its impact on foreign relations and global trade.
---
Snapshot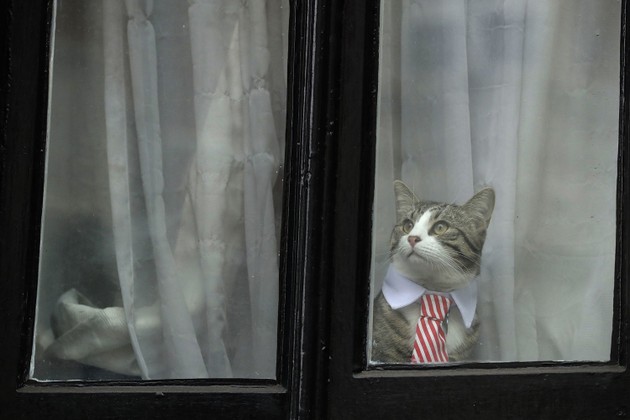 ---
Who We're Talking To
Catherine Boatwright and Maris Schwartz, therapists who work with the families of children and teens who have been convicted of crimes, describe how incarceration affects the whole family.
Barry Lynn, who studies the growth of monopolies, explains how American business got so big.
Chris Rall, a former consultant who now owns a window-cleaning company, discusses what it's like to be a small-business owner. "There's ... this sense of responsibility," he says. "We have 120 employees, and if I'm not performing to peak performance and something goes wrong, then people's jobs are at stake."
We'd like to hear your stories too: If you're a business owner or a manager, how do you understand your responsibility to the people you supervise? Or, how has good or bad management shaped your career and your experience at work? Please send us a brief note via hello@theatlantic.com.
---
Evening Read
Gabrielle Bellot on queer writers in the age of Trump:
Today, it's still subversive, if not outright dangerous, for many writers around the world to publish books that feature LGBT characters as normal human beings. And yet, these stories continue to be written. Chinelo Okparanta's 2015 novel, Under the Udala Trees, ends with a note tying it to anti-LGBT discrimination in Nigeria. The Jamaican writer Nicole Dennis-Benn's recent novel, Here Comes the Sun, features a powerfully rendered queer couple living in a homophobic society.

Transgender literature, too, is gaining momentum. Novels like Imogen Binnie's Nevada, short-story collections like Casey Plett's A Safe Girl to Love, and poetry collections like Kokumo's Reacquainted with Life are powerful ways to write ourselves into being at a time when many people claim they have never knowingly seen a trans person before.

Zines, journals, and publishing houses dedicated to queer literature, like Topside Press, are multiplying. And while it can still be difficult for queer writers to achieve mainstream visibility, the fact that so many publishers are creating new spaces for us is a critical step toward changing this.
Keep reading here, as Bellot reflects on how literary expression can counter fear. And for more on the intersection of fiction and politics, check out this discussion with novelist Zadie Smith.
---
What Do You Know?
1. In the 1638 novel The Man in the Moone, an explorer flies through space in a ship powered by ____________.
Scroll down for the answer, or find it here.
2. According to a recent study,  ____________ percent of seniors at top U.S. universities would get a D or fail outright on a basic civics test.
Scroll down for the answer, or find it here.
3. In the last five years, California's ongoing drought has killed ____________ trees.
Scroll down for the answer, or find it here.
---
Reader Response
After a six-part series this week explored how young people are affected when their siblings go to prison, a reader shares her grief for her two younger brothers:
My youngest brother (I'll call him Chris) ... committed first-degree murder at the age of 16. This happened just a day after one of our two other brothers had been arrested on unrelated charges that brought him a couple-of-decades-long sentence. ...

My heart now has big gaping holes in it. I miss my two brothers every day. And I feel conflicted because I feel so angry at them for the choices they've made that have hurt so many. I wonder how I can ever forgive them. How can I have a relationship with Chris moving forward?

I also feel so devastated for my brothers because it feels like we all created them due to our own failures. I wonder, if they had just received the mental health care they needed, would this have still happened? I feel immense horror and sadness for the young girl my brother killed and for her family. And I feel grief because the brothers I once knew have died. The life I hoped we would have as adult siblings is lost. And I feel so alone.
Read more here. If you'd like to share your own story, please send us a note: hello@theatlantic.com.
---
Verbs
World leaders nicknamed, lawmakers mingled, fake accents analyzed, history paused.
---