The Atlantic Daily: Conflicting Interests
Donald Trump's administration continues to take shape as he appoints his first female cabinet members, but the president-elect's business interests cause doubt over his ability to govern objectively.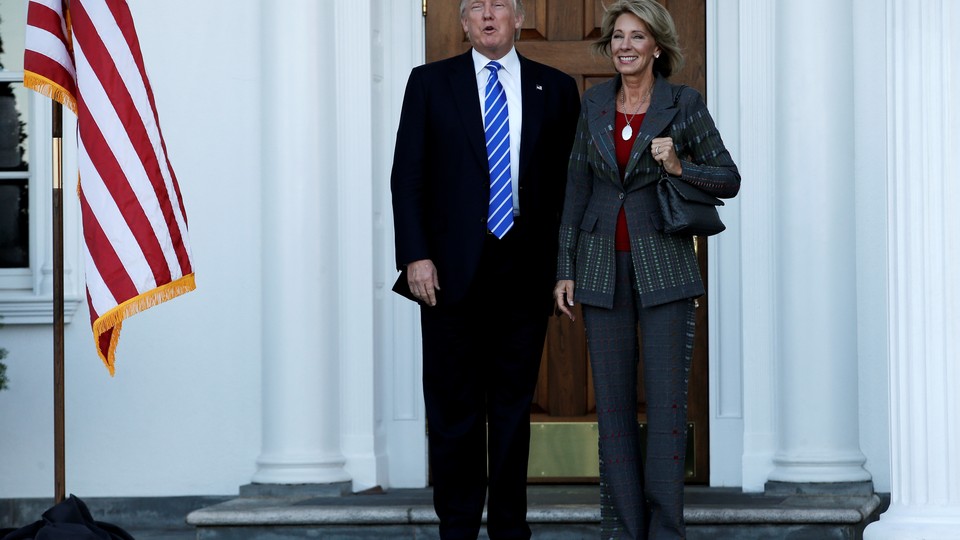 What We're Following
Conflicts of Interest: President-elect Donald Trump said the commander-in-chief "can't have a conflict of interest" in a meeting with The New  York Times Tuesday, but that hasn't stopped people from questioning if that's actually true. In past years, presidents have opted to use blind trusts to ensure their personal interests don't interfere with their ability to govern, but Trump has said his blind trust will be operated by three of his children, bringing to question how blind it could actually be. With a multi-billion dollar empire like Trump's, putting distance between himself and his business ventures may not be so easy.
Women of the White House: All of the cabinet selections for Trump's upcoming administration have been men, but that changed Wednesday with the nomination of South Carolina Governor Nikki Haley to be the U.S. ambassador to the United Nations. Haley's nomination was followed by another female cabinet pick in Betsy DeVos, a prominent GOP donor and former chair of the Michigan Republican Party, for education secretary.
But if You Want to Avoid Talking Politics at Thanksgiving…: Arguments are a time-honored tradition of any Thanksgiving gathering. But if you want to skip the politics talk this year, here are some apolitical alternatives you'll be thankful to have.
---
Snapshot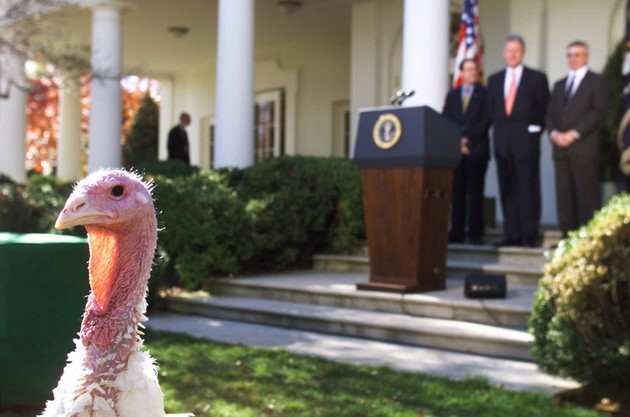 ---
Evening Read
Derek Thompson on making a meaningful donation, in the aftermath of his father's illness:
I can't say for sure why I latched onto this notion so strongly. Maybe I was ashamed to have come so close to doing something unequivocally good only to have pulled back because my dad's recovery had intervened; being thankful seemed like a bad reason to withhold an act of generosity. Maybe I wanted to add a chip of life to the cosmic scales, which had lately leaned too far to the other side. Maybe this donation was the equivalent of an agnostic's prayer, on the off-chance the supernatural accepts gifts in the form of altruism, to simply make the bad things stop. The truth is that I don't know why I decided to do what I'm doing, and therefore feel no reason to tell other people that they should do anything similar. I've never liked a sermon. ...

But it was important to me that the donation meet a higher standard. I was interested, both emotionally and intellectually, in a larger question: What is the best charitable cause in the world, and would it be crazy to think I could find it?
Keep reading here, as Derek goes in search of a scientific method of goodness.
---
What Do You Know?
1. People speak ____________ times faster when they engage in "inner speech," a scientific term for talking to yourself in your head, than they do speaking verbally.
Scroll down for the answer, or find it here.
2. More than ____________ of American internet users say they decided not to post something online for fear of harassment.
Scroll down for the answer, or find it here.
3. Arlo Guthrie's iconic Thanksgiving protest song "Alice's Restaurant" is ____________ long.
Scroll down for the answer, or find it here.
---
Reader Response
Last week, we sent out a short survey about Thanksgiving plans, and more than 400 of you responded. Here's how the answers break down: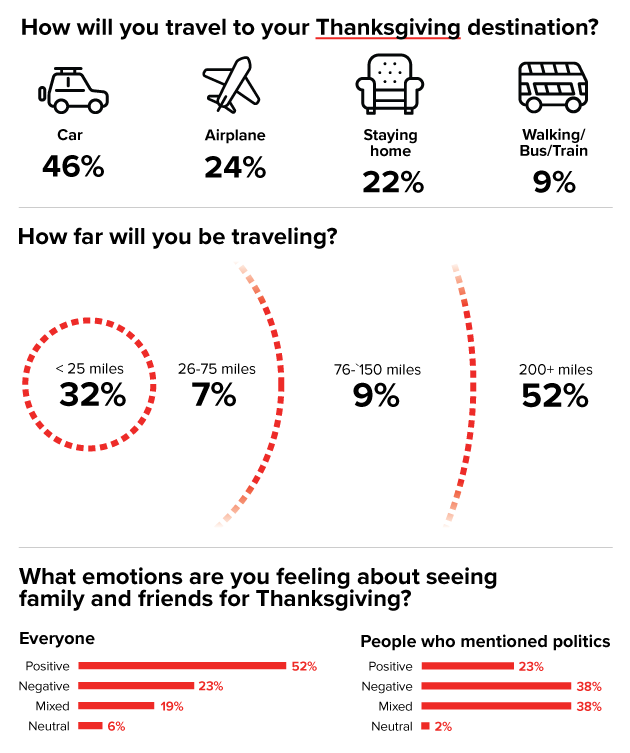 Read more about those emotions here, from readers who canceled their plans because "we can't face family that voted for Trump" to those who "want to hug the ones I love following this dreadful election."
We're doing some traveling of our own over Thanksgiving, and so The Atlantic Daily will be on holiday hiatus until Monday, November 29. In the meantime, you'll find plenty of great reads in our latest issue of the magazine, here, and in our weekly newsletter here (forthcoming tomorrow if you're a subscriber). If you're a fan of the daily quiz, check back here tomorrow afternoon for an interactive, turkey-themed version. And if you're someone who's expecting some election-related family discord over the holiday, we'd like to hear how things turn out: Drop us a note at hello@theatlantic.com to share what stood out to you about the conversation and whether your family members were able to come to an understanding.
Dear readers: We're thankful for you. See you in a few days!
---