The Atlantic Daily: Conservatives Clash
Megyn Kelly confronted Newt Gingrich over Trump, Sheriff Joe Arpaio faced criminal charges, evangelical students questioned their political allegiances, and more.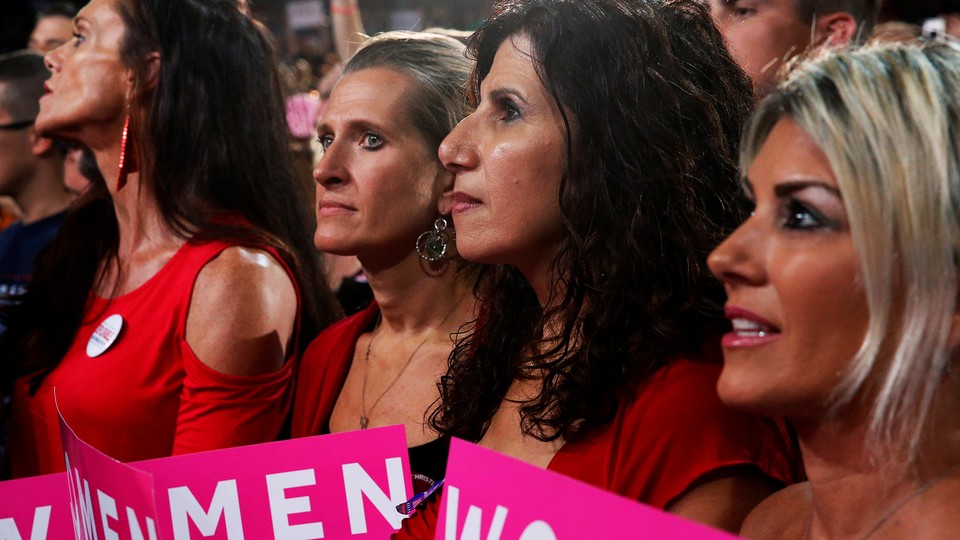 What We're Following
The End of an Era: In Arizona, Sheriff Joe Arpaio has been charged with criminal contempt of court for ignoring a federal judge's order to stop his immigration sweeps of Latino neighborhoods. Over his six terms in office, Arpaio's extreme measures have earned him a reputation among his supporters—including many Republican members of Congress—as an unflinching enforcer of immigration law, while everyone else sees him as one of the worst racial profilers in America. Arpaio's prospects for reelection finally look dim, and the charges he faces could land him up to six years in jail.
Conservative Women: Fox News anchor Megyn Kelly and former Speaker of the House Newt Gingrich had a heated exchange last night over the allegations of sexual assault against Donald Trump. Gingrich, talking over Kelly, accused her of over-covering the allegations. Kelly held her ground, emphasizing that women voters—and a growing number of conservative ones—are deeply concerned about Trump's fitness for office. (And they are.) Yet conservative men like Gingrich have repeatedly dismissed their arguments—a dynamic that, on November 8 and beyon, could be devastating for the GOP.
Loss of Faith: Also dissatisfied with the Republican Party are students at the evangelical Liberty University, many of whom signed a letter this month rejecting Trump. Though the university's president, Jerry Falwell Jr., has become one of Trump's most important surrogates—and though the campus has long been a hub for the religious right—these students say the candidate doesn't stand for their values. A visit to campus reveals that many of their peers want to decouple their religious identity from a political one.
---
Snapshot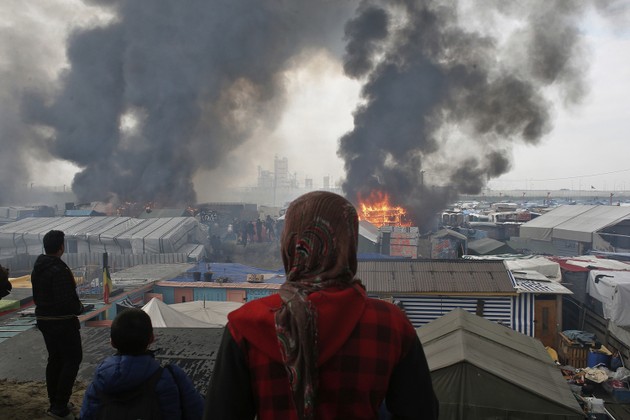 ---
Who We're Talking To
Patricia Robert, a U.S. Army Sergeant First Class, who describes how the military has changed during her 15 years in service.
Tom Huntley, a Coast Guard helicopter pilot in Alaska, who shares what it's like to rescue people in one of America's most extreme climates.
Marcus Bullock, founder of a startup that helps prisoners stay in touch with their loved ones, who explains how tech education can change an inmate's life.
---
Evening Read
Haider Javed Warraich on the definition of death:
Humanity has always sought to draw a clear line between life and death. ... Modern medicine developed tools to sharpen this line, but it achieved quite the contrary. Now that monitors can detect the faintest of activity in the heart and brain, and technology can sustain bodies in which the brain, heart, or lungs have failed, the distinction between life and death is blurrier than ever.

In the past few decades, as scientists have waged battles in academic journals and conferences over the definition of death, one phenomenon inextricably stark in its optics and simple in its mechanics has remained a clear marker of life's end: decapitation. But even decapitation, it turns out, can be ambiguous. A philosophical dispute about the possibility of life despite decapitation is forcing researchers to grapple with the most fundamental questions about what it means to be alive.
Keep reading here, as Warraich outlines the debate among bioethicists. And for a reader discussion about the moment of death, go here.
---
What Do You Know?
1. A cashmere goat grows about ____________ pounds of sweater-worthy wool per winter.
Scroll down for the answer, or find it here.
2. By one estimate, teachers spend about ____________ hours searching for resources for their lesson plans every week.
Scroll down for the answer, or find it here.
3. Around the world in 2015, two wind turbines were installed every ____________.
Scroll down for the answer, or find it here.
---
Reader Response
A reader joins our ongoing discussion about infertility:
I'm 36 and I've been struggling with infertility for a bit over a year now. I say "I" because from my point of view, this is much more my problem than my husband's (yes, he's had tests done and all is normal). I know many men are as heartbroken as their partners over trying to conceive, but that hasn't been my experience, nor my friends'. My husband loves me and wants me to be happy, but it's very simple for him to say "we'll adopt" or "we'll have a baby some way; you'll be a mother." It's very different to be the one who feels that her body doesn't work; who doesn't feel like a woman; who feels as if life is passing her by every day that passes without a baby.

I feel guilt and anger every day about waiting so long to try to get pregnant; anger at my husband for persuading me to wait until we were 35 to start trying; anger at myself for listening to him when having a family is my life's goal.
Read more reader stories here. If you've struggled with infertility and would like to share your experience, please send us a note: hello@theatlantic.com.
---
Verbs
Spiders stalked, childhood horrors unleashed, penguin suits up.
---