The Atlantic Daily: The Path of the Storm
Hurricane Matthew approached Florida, Pakistan strengthened penalties for honor killings, parents struggled to manage kids' privacy online, and more.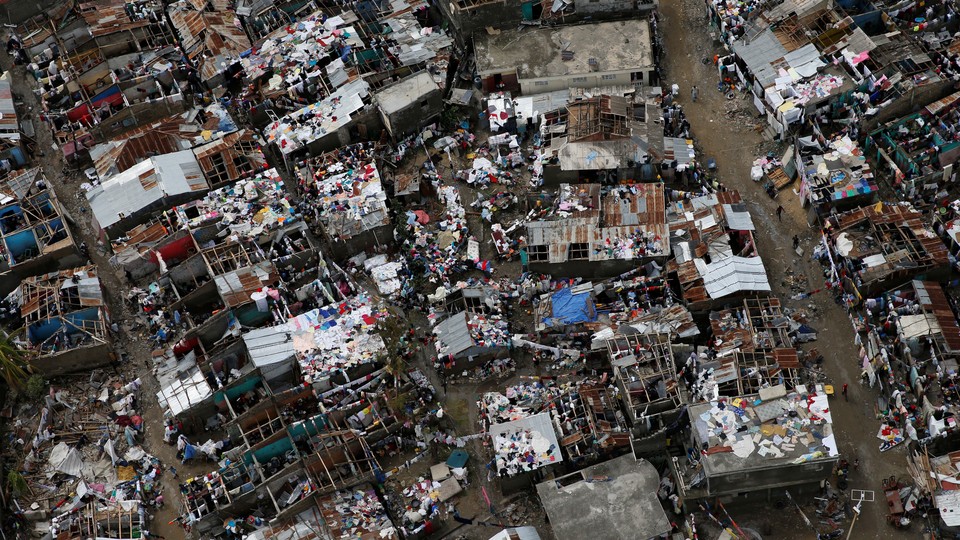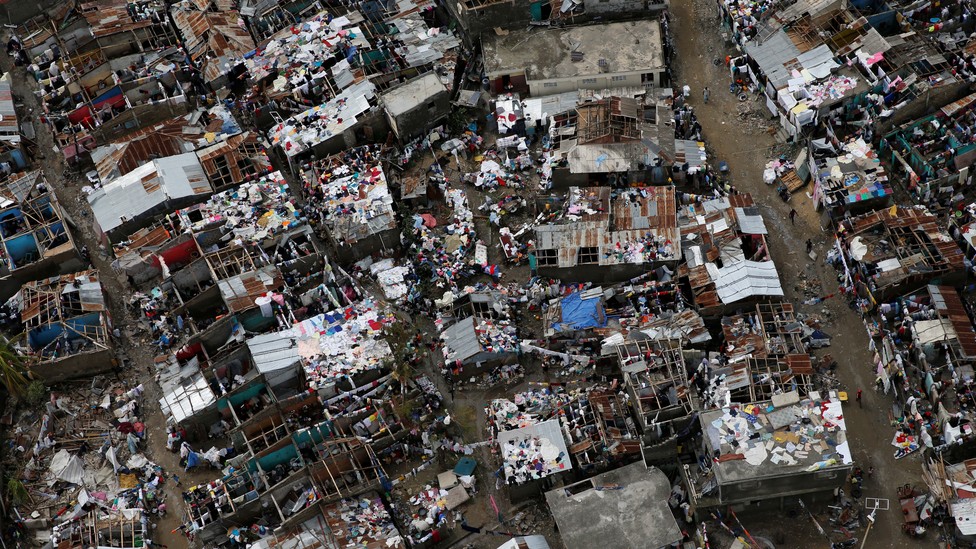 What We're Following
Hurricane Matthew: The storm has already killed more than 100 people and devastated property across the Caribbean. In the next 24 hours, it's expected to get close to Florida's east coast. Our news team is tracking the latest developments. Pregnant women may be especially affected: In addition to some evidence that hurricanes may induce labor, conditions during and after the storm could make it much more difficult to get to the hospital. In the longer term, standing water and damaged buildings may increase people's exposure to mosquitoes, making the threat of Zika virus in Florida even worse.
Big Victories for Women: In Pakistan, lawmakers unanimously approved a law imposing stricter penalties on those convicted of honor killings, along with a law that mandates a 25-year sentence for rape. Previously, those convicted of honor killings could walk free if pardoned by the victim's family; now, even those who are pardoned will face a mandatory life sentence in prison. Over in Poland, protesters have succeeded in persuading the parliament to reject a total ban on abortions that would have imposed prison terms on women and doctors.
Are the Kids All Right? More than 90 percent of American kids have an online presence by the time they're 2, thanks to proud parents who post their photos and other announcements online—but they often don't consider the potential risks to kids' privacy and sense of autonomy. Meanwhile, a set of recent studies shows that discord between married couples can have a serious psychological effect on their kids—even if they're not showing anger outright. The good news? Kids also seem to benefit from seeing their parents work things out, and adults' skills for dealing well with conflicts get passed on to the next generation.
---
Snapshot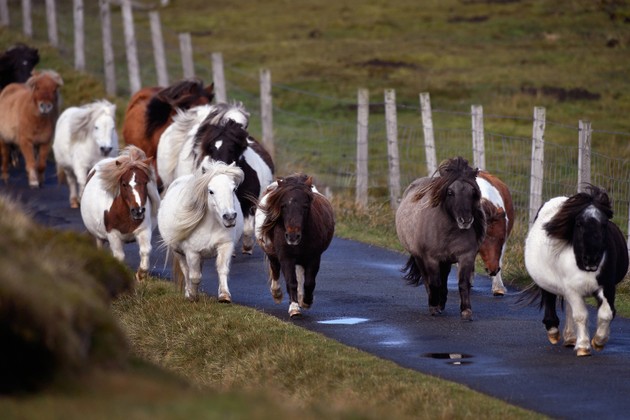 ---
Who We're Talking To
Ava DuVernay, a filmmaker.
Elaine Flowers Duncan, a NASA engineer.
Ciro Gutierrez, who was an economist in Peru before he came to the U.S. to work as a janitor. "For my kids to have the opportunity to grow up well," he says, "I had to make the sacrifices." Read the full interview here.
---
Evening Read
Gregory Orfalea on the legendary Brooklyn Dodgers pitcher Sandy Koufax:
Koufax ended his first season with about as many walks as strikeouts—a pattern that continued till 1961—and a win-loss record of 2-2. ... To this day, the 1955 Brooklyn Dodgers are considered one of the best teams in baseball history. But Koufax contributed little to that achievement.

"I am with the team but not of it," Koufax wrote in his 1966 autobiography, Koufax, about this early period. "I am wearing the uniform, but I am contributing nothing. I am denied even the therapy of being allowed to be unhappy." From 1955 to 1960, Koufax's win-loss record was a poor 36-40, especially for a team that won the World Series twice. So much seemed undone in his life: his father gone; his college career snapped by some lure of baseball, a sport he hardly knew; in due time, even Brooklyn gone. But on June 4, 1957, Koufax gave a glimpse of just what he could be: perfect through five innings against the Chicago Cubs.
Keep reading here, as Orfalea recounts how Koufax accomplished "one of the greatest turnarounds in sports history."
---
What Do You Know?
1. In 1895, British feminist Elizabeth Wolstenholme Elmy published a sex-education handbook in the guise of a ____________ textbook.
Scroll down for the answer, or find it here.
2. In the last year, the global economy lost at least $____________ from countries intentionally shutting down the internet.
Scroll down for the answer, or find it here.
3. By the year ____________, immigration will increase the U.S. population twice as fast as natural births and deaths.
Scroll down for the answer, or find it here.
---
Reader Response
David Keyes, the spokesman for Benjamin Netanyahu, responds to Jeffrey Goldberg's critique of the Israeli prime minister:
Goldberg's article ... blames Prime Minister Netanyahu for stymieing peace, paralyzing pessimism, alienating Americans, scapegoating Arabs, misplaying Iran and fetishizing fear.

Big claims. None of them true.

Implicit in Goldberg's piece is the assumption that the Israeli people must be stupid or naive. Why else would they keep voting for someone Goldberg considers such a short-sighted fear-monger?

Prime Minister Netanyahu has been elected to four terms because Israelis trust him to navigate the stormy seas that surround Israel and to keep them safe and prosperous.
---
Look Back
The poet Alfred, Lord Tennyson, died on this day in 1892. In our November 1897 issue, Hamilton Wright Mabie looked back on his life and work:
He was not only keenly sensitive to criticism, but he was also keenly critical of himself. … No detail escaped him; nothing was insignificant in that perfection of expression toward which he consciously and unweariedly pressed. His artistic instinct is seen in nothing more clearly than in his passion to match his thought with the words which were elected from all eternity to express it.
You can find a PDF of the article here, and some reflections on Tennyson's In Memoriam by Ta-Nehisi Coates here.
---
Verbs
Cable cars planned, apples perfected, "Nevada" Nevadasplained, Snapchat booms.
---
The Atlantic Daily is written by Rosa Inocencio Smith. To write to us, email hello@theatlantic.com.