The Atlantic Daily: Hard Lessons in Government
The New Jersey governor's political career collapsed, the Philippines president walked back more inflammatory statements, Syrian Kurds undertook an experiment in democracy, and more.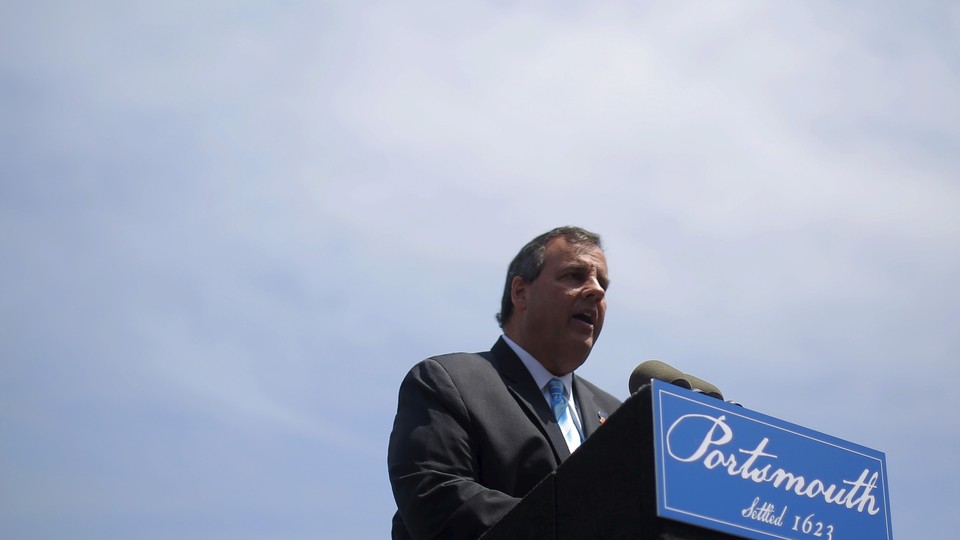 What We're Following
A Bridge Too Far: As Donald Trump's campaign crumbles in the foreground of U.S. politics, his longtime ally Chris Christie's career is collapsing in the background. Two of the governor's aides are on trial for Bridgegate, in which Christie's office in 2013 allegedly scheduled lane closures on the George Washington Bridge—causing traffic delays that stranded thousands of motorists —in order to punish a mayor who hadn't endorsed Christie's reelection. The revelations emerging from the trial paint Christie as a petty, vindictive bully with little regard for the truth or for the norms of democracy.
Sound Familiar? Yep, that description applies to Trump; it also applies to another demagogue, President Rodrigo Duterte of the Philippines. On a trip to China last week, Duterte claimed he was cutting ties with the U.S.—his country's longtime ally—before backpedaling once he returned home. Is it just another wild statement, or is it something more threatening? This is a politician, after all, who once compared himself to Hitler. Trump has also drawn such comparisons from critics, but a Hitler biographer cautions against doing so. Instead, some Atlantic readers have undertaken a more precise analysis of Trump's fascistic traits.
Where Democracy Is Working: Improbably in northern Syria, where Kurds have established Rojava: an autonomous experimental state that's serving as a refuge for people displaced by civil wars in Iraq and Syria. In its radically decentralized government, power is carefully balanced among ethnic groups and between men and women, and its future looks promising—but it's also isolated, which endangers its democratic vision.
---
Snapshot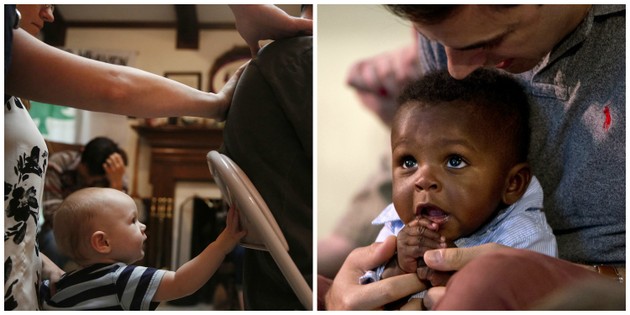 ---
Quoted
"Trump also means, especially in British English, to, erm, break wind." —Eleanor Maier, a dictionary editor, on the etymology of the verb "trump"
"We rushed to it so quickly that security was largely left behind—in part because it was so awesome. Who doesn't need a refrigerator that can reorder milk for you on demand?" —Edward McAndrew, a former cybercrime prosecutor, on the Internet of Things
"The process of dating inherently sucks. I literally am trying to call my dissertation 'Why Dating Sucks,' because I want to explain that. But I can't, because they won't let me." —Holly Wood, a Harvard PhD candidate. Read more on why dating sucks here, and check out a reader discussion on online dating here.
---
Evening Read
Megan Garber on celebrity chef Ina Garten's latest book, Cooking for Jeffrey:
You could look, overall, at the show and the books and the general Jeffreycentrism that permeates the [Barefoot] Contessa empire and argue that, far from smashing the patriarchy, Garten has instead chosen to serve it some perfectly seasoned smashed potatoes. But Garten's feminism is more complicated than that—and it is complicated, in large part, by the presence and the person of Jeffrey. The male Garten may be the direct recipient of his wife's labors, emotional and otherwise; he may well be, as she has suggested so many times before, the central force in her life. But fame is a tricky currency. And when it comes to Garten's celebrity—if you set aside any Marxist readings of this self-styled American contessa—what becomes clear is that Jeffrey, Quintessential Husband, is, as a celebrity, playing the role of the wife.
Keep reading here, as Megan unpacks what the Gartens' old-fashioned-yet-uniquely-modern marriage means for their fans.
---
What Do You Know?
1. The Hochschulzugangsberechtigung, or HZB, is the German equivalent of Americans' ____________.
Scroll down for the answer, or find it here.
2. In 2015, almost ____________ percent of U.S. high school seniors enrolled in college after graduation.
Scroll down for the answer, or find it here.
3. In a recent study, March Madness upset victories increased approval of ____________ by 2.3 points among the winning teams' fans.
Scroll down for the answer, or find it here.
---
Reader Response
How long can you wait to have a baby? One reader writes:
The real problem is that, after 37, and then after 40, and then after 45, there is a very increased risk of miscarriages. I conceived four times in two years, for example, but I had four miscarriages. First time I was 38. So I don't think it is wise to wait if you really want to have babies. I was aware of that and I suffered a lot through my miscarriages. I am not willing to give up, yet, but I know that there is a high possibility of not becoming a mom. And I will accept it.

But since most women are not able to accept it and end up being depressed, obsessing with forums, doctors, drugs, fertility treatments, and going on for years, I strongly suggest to begin early IF you have this big desire to become a parent. My experience in forums and with other women taught me that. Act fast or be prepared to accept the consequences.
Yet for many people, the desire to become a parent isn't clear right away. For others, as this reader mentions, it's prevented by infertility or other health problems. In our Notes section, we've sparked two reader discussions about the decisions and obstacles of becoming a parent. Have you been on the fence about whether to have kids or remain childless? Have you struggled with infertility? We'd like to hear your stories: hello@theatlantic.com.
---
Verbs
Sasquatch surveyed, memories reconstructed, Siberian Tea Party held, Millennial women drink up.
---