The Atlantic Daily: Hints and Allegations
More women accused Donald Trump of assault, hate crimes spiked after Brexit, new tech ideas emerged, and more.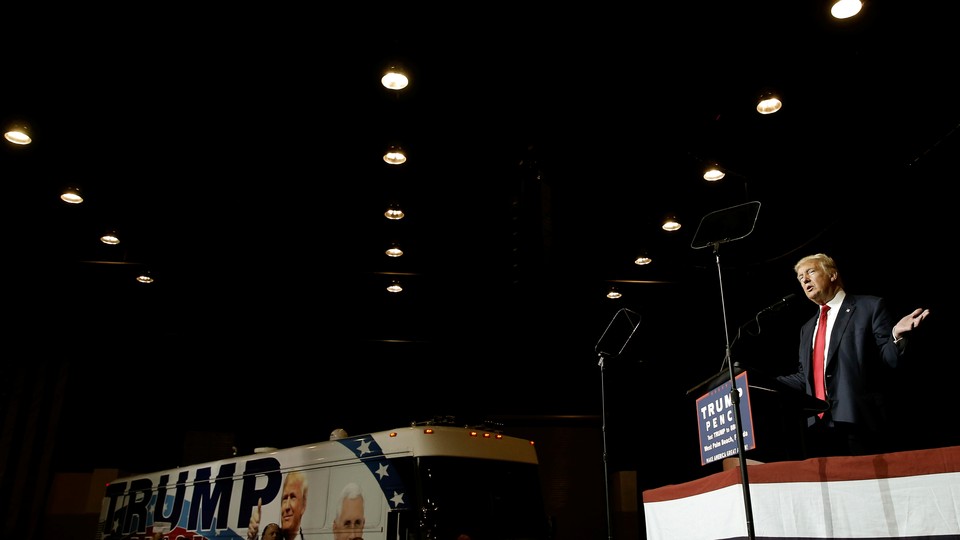 What We're Following
A Trail of Abuse: After The New York Times reported allegations from two women that Donald Trump had sexually assaulted them, several more women came forward with similar stories. Our politics team is tracking the latest updates here, including notable responses to Trump from The New York Times and Michelle Obama. With less than a month until Election Day, Trump's defenders are questioning the timing of the accusations, but the stories of abuse aren't new: Many of them have been ignored for months.
The Home Front: Ahmed Rahimi, the man accused of last month's bombings in Manhattan and New Jersey, has pleaded not guilty to five counts of attempted murder of a police officer stemming from a shootout that left him injured and captured. Rahimi still faces federal charges related to the bombings. Over in Germany, another terror suspect, Jaber al-Akbar, hanged himself to death in his jail cell before investigators were able to interrogate him about his alleged plot to bomb a Berlin airport. Meanwhile, a more pervasive danger in England and Wales: A new report finds that hate crimes spiked after Britain voted to exit the EU in June.
The Digital Future: What if you could unlock your car, your home, or your phone simply by touching it? Some researchers are trying out a way to do just that, sending impossible-to-intercept passcodes through human skin. Self-driving cars promise other benefits, one of which could be time travel—at least, a form of time travel enabled by augmented reality. That's not too far outside the realm of imagination for some tech billionaires, who hope to completely transcend the reality we now live in. Is that a good idea?
---
Snapshot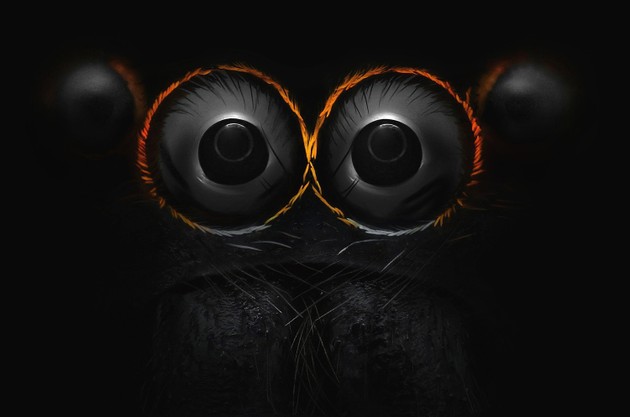 ---
Who We're Talking To
Anders Fogh Rasmussen, the former secretary-general of NATO, who explains how geography gives America a choice between two very different international roles.
Kevin Zollman, an expert on game theory, who explains why Republicans keep changing their minds on Trump.
Sara E. Gorman, a public-health expert, and Jack M. Gorman, a psychiatrist,  who explain why people fall for charismatic leaders. For more, watch a video about how well-meaning people end up in a cult.
---
Evening Read
Amanda Freeman on what it's like to be a student parent:
College presents unique childcare challenges because classes may be offered during the evening or on alternating days of the week, and schedules change every semester, making it difficult to negotiate a set routine with a sitter or daycare center. Yet the majority of colleges do very little to help student parents meet their childcare needs. For example, while I was a single parent in graduate school, my parents shuttled my daughter to and from preschool and playdates during gaps in their own work schedules. I even considered studying in the locker room of the gym I belonged to because they offered babysitting for up to three hours while members worked out. What does it say about the country's priorities that it's easier to find drop-in childcare while you take Zumba than English 101?
Keep reading here, as Freeman talks to student moms about how they manage childcare and school and what else colleges can do to help.
---
What Do You Know?
1. Every year, Americans buy about ____________ pizzas.
Scroll down for the answer, or find it here.
2. Among Silicon Valley leaders, men are ____________ times more likely than women to believe the tech industry is a meritocracy.
Scroll down for the answer, or find it here.
3. Within a day after the tape of Trump bragging about groping women was released, almost ____________ percent of Republican senators and governors announced they wouldn't vote for the nominee.
Scroll down for the answer, or find it here.
---
Reader Response
Swedish Foreign Minister Margot Wallstrom responds to a recent article on women in foreign policy:
[Kathy] Gilsinan writes that two years after the [Swedish Foreign Ministry] launched it, it is still not clear what Sweden's feminist foreign policy means. But the fact is that we have not only produced tangible results but also started a process of changing the way the whole Foreign Service operates. Our feminist foreign policy is not a thematic issue, it's an integrated part of daily operations guiding the work of more than one hundred embassies, delegations, representations and departments. As part of this broad effort a Swedish and a Nordic mediators' network of women have been founded, several initiatives have been taken to support women's participation in peace processes (e.g., in Syria and Colombia), and the Swedish government has successfully lobbied for the installment of a gender advisor in the EEAS, EU's diplomatic service.
---
Look Back
The celebrated songwriter Bob Dylan just won the Nobel Prize for Literature. Some critics are questioning whether his work belongs in that category, but in our May 1999 issue, Francis Davis placed him firmly within the American literary tradition:
Dylan obviously saw himself as a poet. He was steeped in poetry. … True, Dylan's early topical songs … were diligently modeled on Woody Guthrie. But the wordier songs he soon became identified with, such as "Gates of Eden" and "Desolation Row," with their breath-length measures and apocalyptic imagery, owed more to Allen Ginsberg than to Guthrie or any other folk singer. With these songs—and with "Like a Rolling Stone" and "Subterranean Homesick Blues," in 1965—Dylan put folk music, and then pop, in touch with the bardic strain of one branch of American literature. This strain is usually traced to Walt Whitman, though its actual origins may lie in the sermons of Jonathan Edwards and Cotton Mather, who took it verbatim from the Old Testament. To judge from the striking image of an orphan "crying like a fire in the sun," in "It's All Over Now, Baby Blue," Dylan also knew his French Symbolists, and in his 1971 novel Tarantula as well as in his song lyrics he often aspired to surrealism. Something about the English language—or perhaps the American character—must be unconducive to dreaming aloud: like most American writers who have taken a stab at surrealism, Dylan fell victim to logorrhea.
Meanwhile, David Graham points out that "many of Dylan's best songs are short stories, with complete universes and plots," so David nominates "Tangled Up in Blue" for today's Track of the Day. Listen to it here, and send your own favorite literary song to hello@theatlantic.com.
---
Verbs
#Bonezone branded, labels litigated, refugee raps, president spaces out.
---