The Atlantic Daily: Hidden Strengths
Turkey continued its post-coup crackdown, Pence and Kaine prepared to debate, critics predicted the death of movies, and more.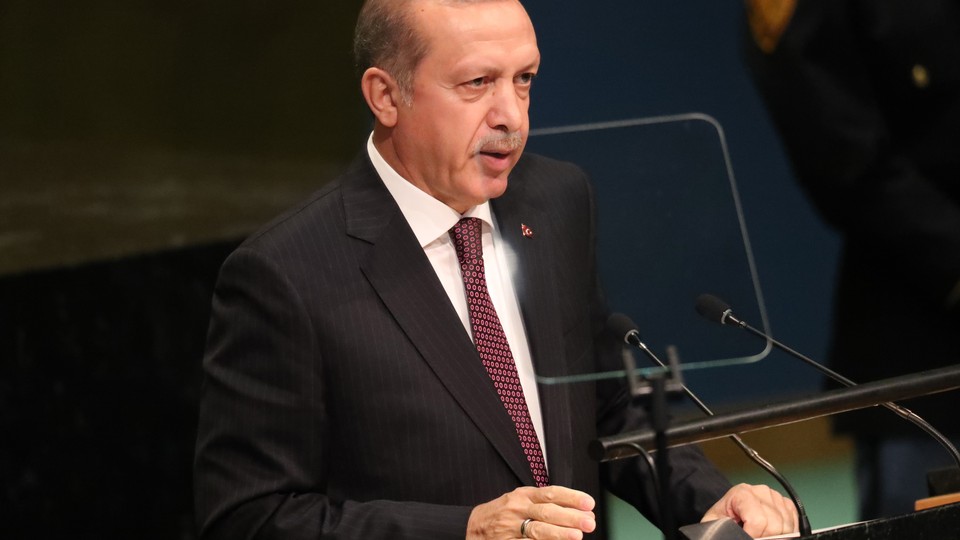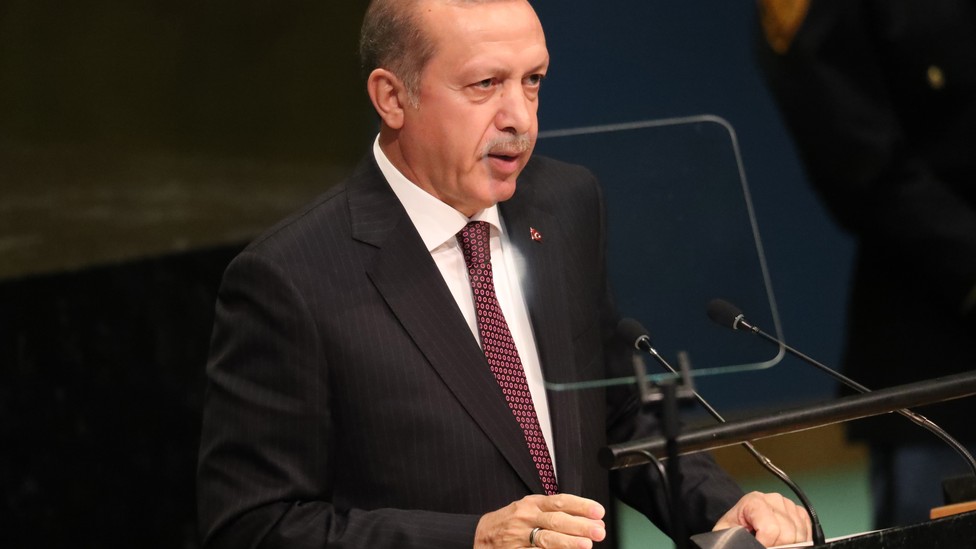 What We're Following
Turkey's Turmoil: On Monday, the country announced that the state of emergency imposed by its government after a failed coup in July would continue for another three months. Hours later, President Recep Tayyip Erdogan suspended almost 13,000 police officers, continuing the crackdown on government employees and alleged political dissidents that Erdogan's critics believe is an attempt to remove his political opponents. Meanwhile, in Germany, prosecutors halted their investigation of a satirist who recited a mocking poem about Erdogan. They found no evidence to support criminal charges under a law that bans slander of foreign leaders—a law whose wisdom is now being questioned after the case brought it into the spotlight.
Not Dead Yet: That would be the American republic, despite one scholar's claims to the contrary in the Claremont Review of Books. Angelo M. Codevilla had argued that electing either Trump or Clinton would mean death for the nation's founding values. But today, Conor Friedersdorf makes the case that America has survived much greater threats than this year's deeply divisive election—and that apocalyptic visions of its future may pose a serious risk in themselves. A more hopeful point of view can be found in two new novels of the Great Recession, which follow immigrant families as they question, and rebuild, their American dreams. Also not dead yet: American cinema. Despite a disappointing summer of sequels and many critics' predictions of doom, David Sims points to indie movies to show how the industry's still changing—and getting better.
Virginia Vice: The debate between vice-presidential candidates Mike Pence and Tim Kaine takes place tonight at 9 p.m. ET at Virginia's Longwood University. Faculty and students at Longwood have been preparing ever since last fall, with many courses being reworked to emphasize civics and current affairs. Among the broader public, the debate may be less eagerly anticipated: Both Pence and Kaine have a reputation for being boring. But that perception disguises two powerful politicians competing for a very important role. Follow along with the liveblog from our politics team here.
---
Snapshot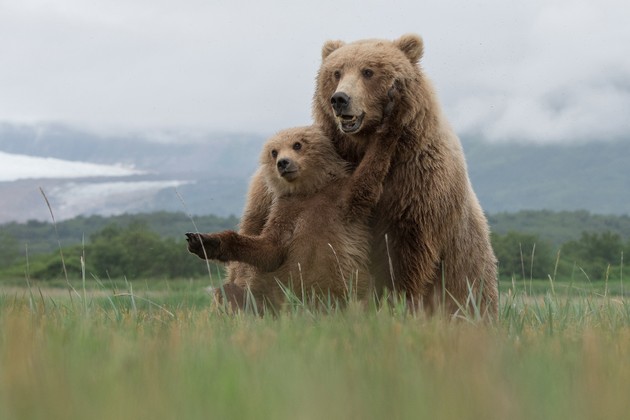 ---
Quoted
"This world of 100 percent beautiful fruit is a fiction." —Mark Benoit, who grows hydroponic produce
"If you care what people think, you'll do what I used to do: hide." —Nell Zink, a novelist
"This is not a man who seems willing or able to spend $1 billion of his own money on anything—the losses had to come from some sort of financial manipulation, and we don't know what it is." —Edward McCaffery, a law professor, on the $916 million loss in Donald Trump's 1995 tax returns
---
Evening Read
Oluwakemi Aladesuyi on the economic journey of a pickle:
Globalization has brought foods from around the world to grocery stores near you. And in some cases, it's also brought contentious food politics. For instance in Germany, the land of pilsners and bratwurst, on this issue consider the gherkin—the pickle, depending on which side of the Atlantic you call home. … Germany is the top consumer and producer of pickled products in Europe, a place where it's clear that not all pickles are created the same. And in fact one particular kind of German pickle encapsulates the tension between globalization and regional identity that Europe must negotiate as its leaders consider a set of massive international trade deals.
Read more here, as Aladesuyi follows the Spreewald gherkin from the  fall of the Berlin Wall to the new Transatlantic Trade and Investment Partnership—a free-trade agreement that, if passed, would be the biggest bilateral trade deal in history.
---
What Do You Know?
1. In baseball fields in Denver, Colorado, fly balls carry 20 to 30 feet farther than usual because of the city's reduced ____________.
Scroll down for the answer, or find it here.
2. Fifty-nine percent of 11th- and 12th-graders in the country of ____________ identify as "right-wing," according to a recent survey.
Scroll down for the answer, or find it here.
3. In the U.S., the median salary for people in the visual arts field is approximately $____________.
Scroll down for the answer, or find it here.
---
Reader Response
A reader reflects on the sexism of telling women to smile:
I have had bosses, colleagues, clients, and total strangers tell me to smile, and when it comes from a man it grates on every nerve in my body. A bellhop once told my husband as we were riding up in an elevator that he was sure glad that he wasn't the one sleeping with me because I didn't "look happy." The suggestion that a woman needs to smile and look happy or, at the very least, contented is used so frequently by men that I don't think that most even realize that they do it, but some are very aware of its utility in deflating a woman's self-esteem. I used to feel guilty for not smiling—not anymore.
Read more here. Have you had similar experiences, or other thoughts about how smiles can translate to power? We'd like to hear from you: hello@theatlantic.com.
---
Verbs
Boss beloved, novelist unmasked, lobster poop wrapped, future envisioned.
---