The Atlantic Daily: Embattled Positions
Facebook users showed solidarity for the Standing Rock Sioux, James Comey was criticized for his email bombshell, Venezuela's president met with opposition leaders, and more.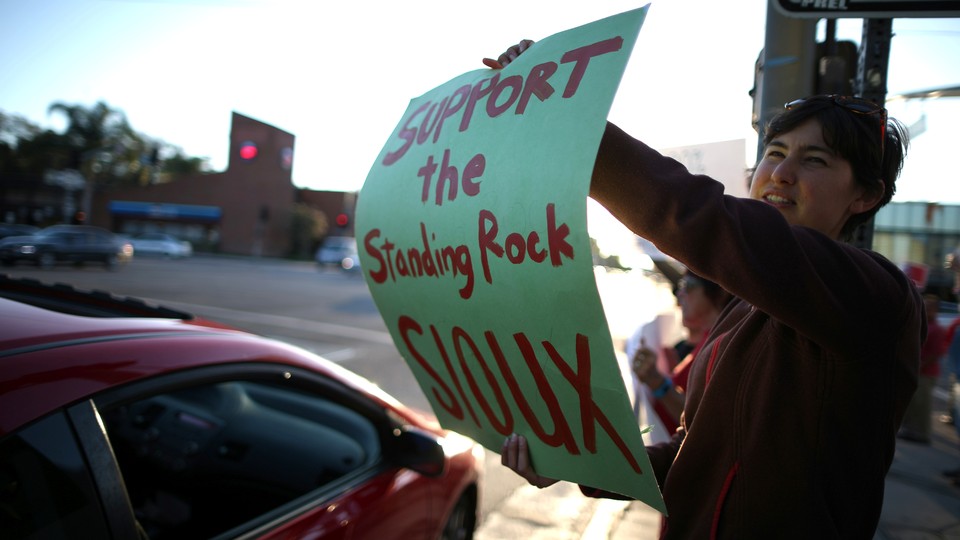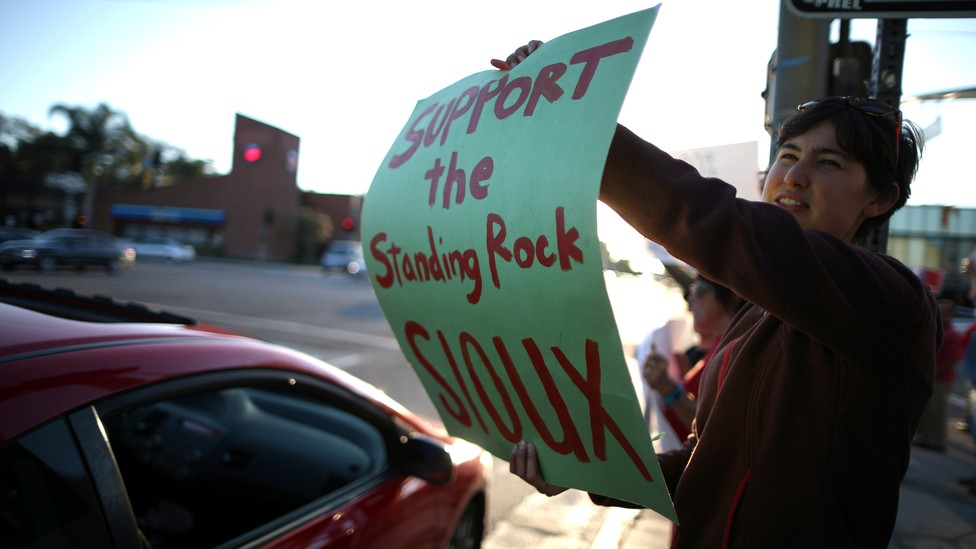 What We're Following
Just Like Us: Thousands of Facebook users checked in today at the Standing Rock Indian Reservation in Cannon Ball, North Dakota, in support of the protesters locked in an ongoing standoff with police over construction of the Dakota Access Pipeline. Their call to action came from a viral Facebook post alleging that local police were using the site to track protesters. Though police say that's false, the mass check-in has succeeded in drawing attention to the cause of the Standing Rock Sioux, who say the pipeline will threaten their tribe's sacred sites and their only source of drinking water.
Replies From All: FBI director James Comey is facing backlash from all sides over his oddly timed announcement Friday that the FBI would be looking at unspecified new emails in connection with Hillary Clinton's use of a private server—with less than two weeks to go before Election Day. Not only Democrats, but also Republicans are objecting to Comey's decision—one that's particularly odd given that earlier this month, he reportedly worried about how accusing Russia of tampering with the election would influence the results. So how much is Comey's bombshell really affecting Clinton? The news is still unfolding, but one poll says her lead—though shrinking slightly—hasn't changed much yet. Our politics team has the latest updates on the race.
Venezuela's Turmoil: Over the weekend, Nicolas Maduro, the authoritarian president of Venezuela, met with opposition leaders for the first time in two years. The meeting, arranged by the Vatican, was prompted by violent protests following a court's decision to block a referendum recalling the deeply unpopular president. So far, neither side looks willing to budge, but as tensions mount and the country's economic crisis worsens, Maduro's time may be running out.
What we covered this weekend: The voters resigning themselves to Trump, the anti-terror activist labeled an extremist, the complex humanity of Black Mirror, what Trump doesn't know about health care, indigenous Canadians' traumatic history, and why the presidential candidates need to support American families.
---
Snapshot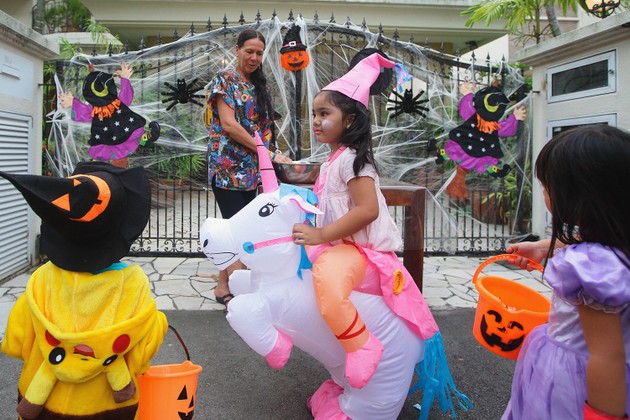 ---
Quoted
"I don't want to go down in history as the generation that was offended by everything." —Nicole Been, a college student who supports Donald Trump
"It's not the end of the world if you cannot get into selective-enrollment high schools." —Marisa de la Torre, co-author of a study on student success
"In a lot of ways, [architecture] really favors the young and childless. [But] I happen to work for a great company that practices what they preach in terms of flexibility. It was founded by a woman, and she had young kids at the time." —Julie Engstrom, an architect, on working in a field dominated by men. If you're a female architect—particularly at a mostly male firm—have you had a similar experience, or have you noticed particular challenges? We'd like to hear from you: hello@theatlantic.com.
---
Evening Read
Nathaniel Rich on the prophecies of urban-studies pioneer Jane Jacobs:
Urban life was Jacobs's great subject. But her great theme was the fragility of democracy—how difficult it is to maintain, how easily it can crumble. A city offered the perfect laboratory in which to study democracy's intricate, interconnected gears and ballistics. "When we deal with cities," she wrote in The Death and Life of Great American Cities (1961), "we are dealing with life at its most complex and intense." When cities succeed, they represent the purest manifestation of democratic ideals: "Cities have the capability of providing something for everybody, only because, and only when, they are created by everybody." When cities fail, they fail for the same reasons democracies fail: corruption, tyranny, homogenization, overspecialization, cultural drift and atrophy.
Keep reading here, as Rich reviews four new books about Jacobs to reveal how, "in a year when American democracy has courted despotism, Jacobs's work offers a warning and a challenge."
---
What Do You Know?
1. Over a lifetime, the average American worker will spend at least ____________ hours working.
Scroll down for the answer, or find it here.
2. Today, an average cow produces ____________ times the milk of a cow from the 1960s.
Scroll down for the answer, or find it here.
3. In the last NBA season, the Golden State Warriors won a record ____________ out of 82 games.*
Scroll down for the answer, or find it here.
---
Reader Response
Hey trick-or-treaters, which is better: milk chocolate or dark chocolate? This reader has a strong opinion:
Milk chocolate is white "chocolate" with a hint of actual, you know, chocolate. It's a fine confection for people who have suffered 4th degree burns on their tongues. For the rest of us, 70 percent is the absolute minimum. And yes, my chocolate preferences make me a better person than you.
Read more of the great debate with Megan here.
---
Look Back
The poet John Keats was born on this day in 1795. In our October 1906 issue, Bradford Torrey reflected on his work:
In all the work of genius ... there is no small part that seems to come from almost anywhere rather than from the mind and intention of the writer. ... Yet in the case of Keats, a man of genius all compact, one has only to read his letters to see ... that for all his youthfulness and comparatively slight acquaintance with books, he was pretty well aware of himself, having withal a kind of philosophy of life and many shrewd ideas concerning the poetic art. His gift was no external, detachable thing, an influence of which he could give no account, and over which he had no control. ... The man himself was a genius. And being such, he was  safest when he followed his own leadings.
Read a PDF of the article here.
---
Verbs
Clowns feared, porn fans deputized, science banished, time reimagined, ears de-waxed.
---
---
*A previous version of this newsletter misstated the home of the Golden State Warriors as Cleveland. We regret the error.