The Atlantic Daily: Crossing Lines
The U.S. accused Russia of orchestrating the DNC hack, Colombia's president received the Nobel Prize, scientists found a new way to study mental health, and more.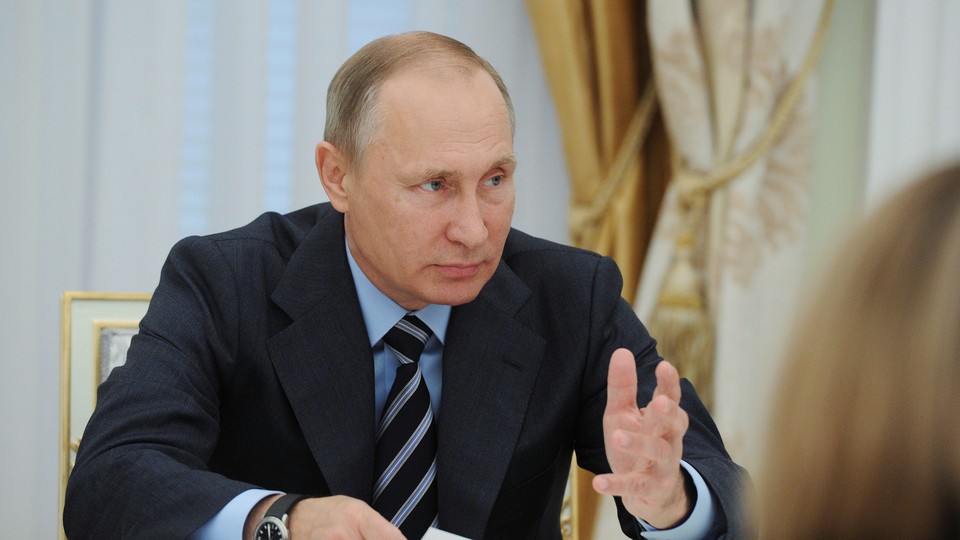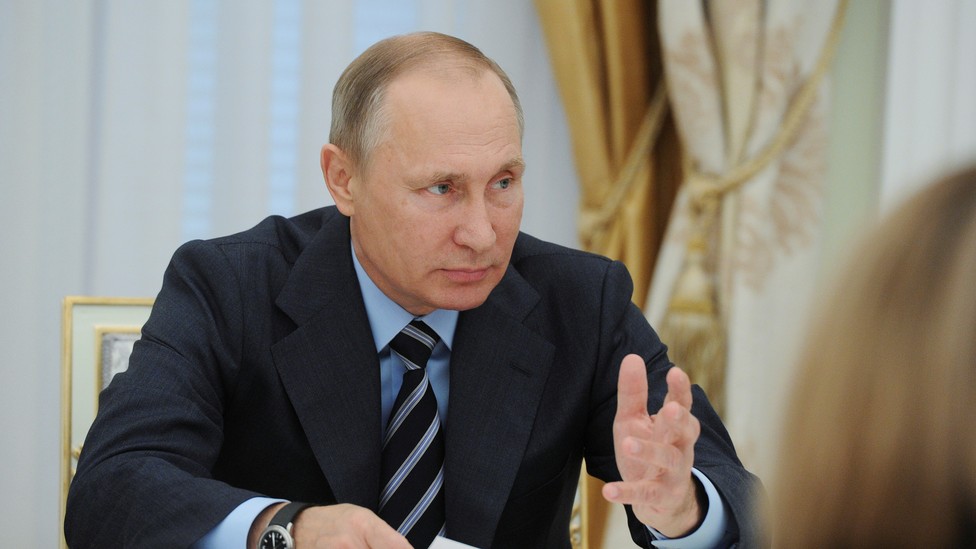 What We're Following
Invasive Attacks: The U.S. government has formally accused Russia of orchestrating the hack that, in July, released almost 20,000 emails from Democratic National Committee staffers. (Russia denies it.) Intel officials believe the Russian government was trying to interfere with the presidential race. The other election bombshell today? The Washington Post released a 2005 tape in which Donald Trump brags about groping women. It's the latest in a long series of appalling statements from the GOP nominee, but this time it's especially shocking: Trump boasts about committing sexual assault.
Nobel Work: The president of Colombia, Juan Manuel Santos, won the Nobel Peace Prize for his work to end the country's 52-year civil war with the rebel group FARC. The end to that war is still a work in progress: The peace deal Santos and the rebels achieved was narrowly rejected by voters this week. But as the Nobel committee acknowledged, the president made great strides by opening a dialogue—which makes this year's award notable for its recognition of a concrete achievement.
Chronic Pains:  People around the world are living longer, partly because of significant advances in fighting disease. But we're less able to treat the more everyday health issues related to aging, which is one reason for why a new study on global disease points to back pain as one of the most common causes of disability. Meanwhile, when it comes to mental health, the most common conditions, such as depression, are seemingly invisible. But some scientists have found a promising new way to measure their effects: sports stats.
---
Snapshot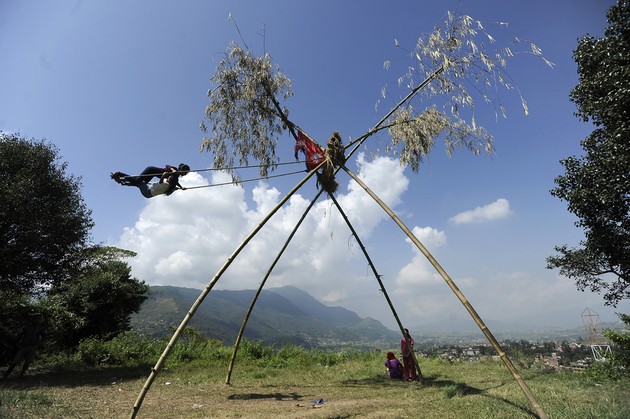 ---
What Do You Know?
1. With 46 percent of workers reporting high levels of daily stress, the two most stressed-out professional groups in the U.S. are nurses and ____________.
Scroll down for the answer, or find it here.
2. The film ____________ set a record at this year's Sundance Festival, grossing $17.5 million.
Scroll down for the answer, or find it here.
3. Within the last year, Americans' average hourly earnings have risen by ____________ percent.
Scroll down for the answer, or find it here.
---
Evening Read
Marc Chretian on life after combat:
News of yet another suicide came to me last month. This time it was someone I knew who served in both Iraq and Afghanistan. Ivy League educated, and one of the quiet, effective ones. Yes, one of our best, who spent years in Iraq. I was not close to him, but we were in the same group that hung out together.

His suicide follows others of people I served with. One friend killed himself in Afghanistan following a bad phone call from home a little over a year ago. Another killed himself in Iraq's Anbar province a few years before that. The Department of Veterans Affairs has estimated that in 2014 an average of 20 veterans committed suicide every day. But this latest acquaintance to die by his own hand had been a civilian government employee. Military or civilian, the only people I know personally who have committed suicide have served in combat zones. And there are too many.
---
Reader Response
An Atlantic reader, excited about the magazine's big endorsement this week, stops by the office with flowers and a signed pumpkin: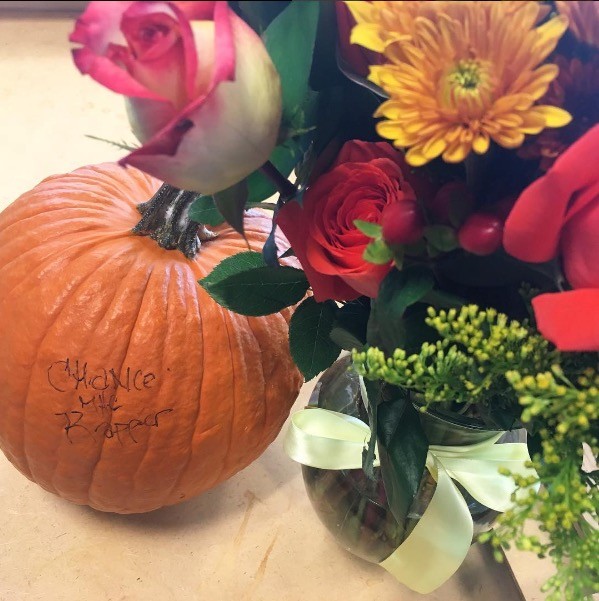 ---
Look Back
James Whitcomb Riley, the celebrated poet of childhood lore and midwestern life, was born on this day in 1849. One hundred years ago, in our October 1916 issue, his friend Meredith Nicholson remembered:
He did his writing at night, a fact which accounted for the spacious leisure in which his days were enveloped. He usually had a poem pretty thoroughly fixed in his mind before he sought paper, but the actual writing was often a laborious process. … The elisions required by dialect and his own notions of punctuation—here he was a law unto himself—brought him into frequent collisions with the lords of the proof desks.
But not our proof desks, apparently:
The only poem he ever contributed to the Atlantic was "Old Glory," and I recall that he held it for a considerable period, retouching it and finally reading it at a club dinner to test it thoroughly by his own standards, which were those of the ear as well as the eye. When I asked him why he had not printed it he said he was keeping it "to boil the dialect out of it."
Judge for yourself whether he succeeded in our December 1898 issue.
---
Verbs
Twitter enjoyed, identities balanced, clowns commiserate, flesh-eating worms return.
---
The Atlantic Daily is written by Rosa Inocencio Smith. To contact us, email hello@theatlantic.com.