The Atlantic Daily: A Crucial Choice
The Atlantic endorsed Hillary Clinton for president, Poland proposed a strict abortion ban, deadly Hurricane Matthew approached the U.S., and more.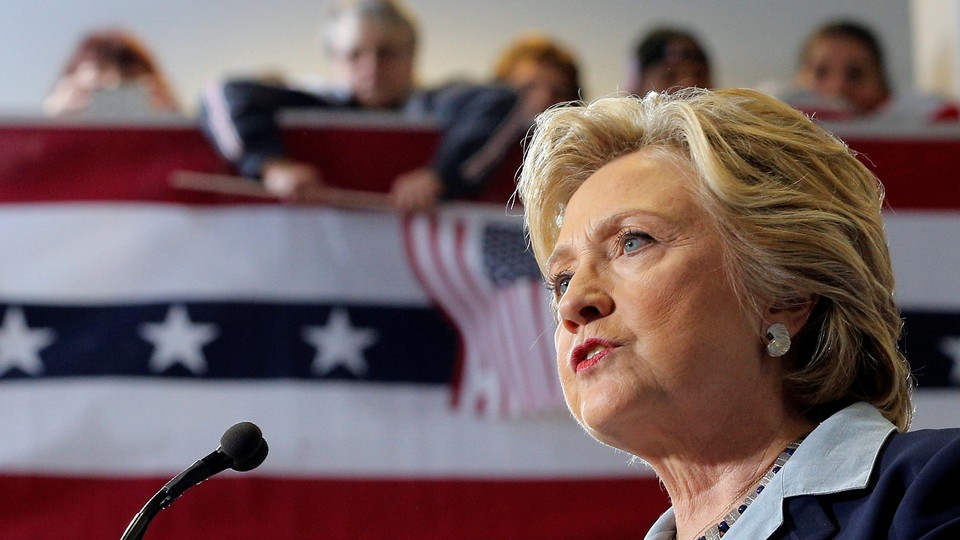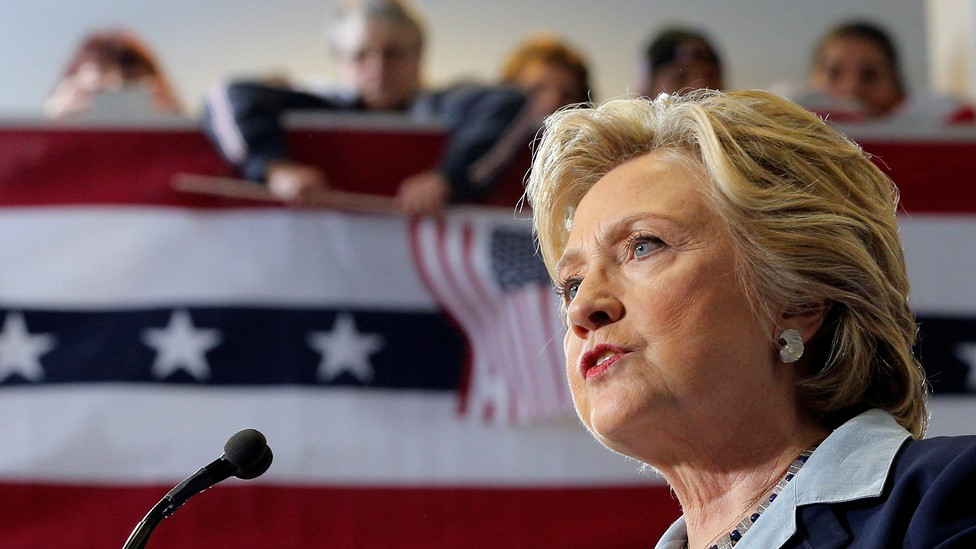 What We're Following
We're Not With Him: Since its founding almost 160 years ago, The Atlantic has endorsed a presidential candidate only twice: in 1860, when founding editor James Russell Lowell urged readers to vote for Abraham Lincoln, and in 1964, when the magazine anti-endorsed Barry Goldwater in favor of Lyndon B. Johnson. Today, we've added a third election to that list, declaring our opposition to Donald Trump. Here's why.
Voters' Choice: One of the most telling moments of last night's vice-presidential debate came when Republican nominee Mike Pence brought up abortion, highlighting the moral questions that underpin that issue. Politicians in Poland are wrestling with those questions as well, as an estimated 100,000 women demonstrated this week against a proposed law that would not only ban abortions in all cases, but also imprison up to five years the women who receive the procedure and the doctors who carry it out. As in the U.S., the debate underscores the challenges of making public policy on what is a deeply personal dilemma, as these many abortion stories from our readers illustrate.
A Deadly Storm: At least 11 people have been killed as a result of Hurricane Matthew, which struck Haiti, Cuba, the Dominican Republic, and the Bahamas on Tuesday and is now headed toward the Florida coast. Four U.S. states have declared emergencies, with more than a million South Carolinians instructed to evacuate before the hurricane makes landfall in the U.S. by Thursday night. Our news team is following the latest developments.
---
Snapshot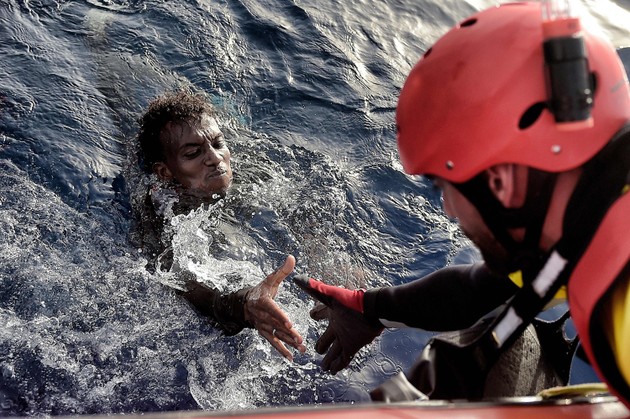 ---
Quoted
"As a general rule, Americans have a hard time with the idea that bad things happen to good people." —Sherry Hamby, a psychology professor
"It's not the same occupation that I grew up in, where you were known as a mechanic or a grease monkey. Now, you're just sitting in a car's seat with a laptop." —Joe Sevart, a mechanic in Missouri
"My kids laugh that in Nebraska, cattle outnumber people four to one. It's not a joke." —Anne Burkholder, a cattle farmer in Nebraska*
---
Evening Read
Oliver Bateman on why the "safe-space" debate is a problem for adjuncts:
The University of Chicago lit up social-media feeds last month after its dean of students published a letter informing incoming freshmen that "safe spaces" and "trigger warnings" had no place on a campus dedicated to "freedom of inquiry and expression." … Many college instructors, including some of my former colleagues, rushed to defend the University of Chicago's statement. Their decisions initially puzzled me, as the construction of safe spaces had always been central to my teaching. But it eventually struck me that perhaps their opposition to safe spaces has to do with the nature of their teaching experiences: Whether tormented by the tribulations of being on the tenure-track or underemployed as adjuncts on short-term contracts, these academics have little control of their professional lives. The classroom, where they essentially dictate the content of their syllabi, offers one of the few places for them to exert themselves as intellectuals deserving of respect.
Keep reading here, as Bateman discusses how clashing concerns over students' comfort and academic freedom can leave instructors—and their job security—caught in the middle. If you're an adjunct professor who's dealt with this debate, we'd like to hear from you: Write to hello@theatlantic.com to share your experience. And check out a recent reader discussion on safe spaces.
---
What Do You Know?
1. Jeanne Louise Calment, the longest-lived person on record, died in 1997 at the age of ____________.
Scroll down for the answer, or find it here.
2. By 2030, people around the world are expected to install ____________ more AC units.
Scroll down for the answer, or find it here.
3. When you count state, county, and local jurisdictions, there are about ____________ election systems in the U.S.
Scroll down for the answer, or find it here.
---
Reader Response
Which literary passage most defines you? Jen writes:
I first read The Brothers Karamazov when I was 17, on a rocky family vacation. At first, it was a melodramatic Russian escape from my fighting parents' slow-ending marriage. But then I got to the chapter "Rebellion." I couldn't look away from the page. It was my teenage introduction to the existential unfairness of the world. It was heartbreaking and exhilarating, depressing and empowering. Even now when I read it, my heart beats faster as Ivan breathlessly works his way up to his declaration. He feels as real to me as the impossible dilemma with which he struggles.
Read the passage here, and send your own personally defining one to hello@theatlantic.com.
---
Look Back
A line from our October 1860 issue resonates today:
We believe that this election is a turning-point in our history; for, although there are four candidates, there are really, as everybody knows, but two parties, and a single question that divides them.
In 1860, that question was slavery, and the magazine threw itself behind the nominee who sought to end it:
He represents a party who know that true policy is gradual in its advances, that it is conditional and not absolute, that it must deal with fact and not with sentiments, but who know also that it is wiser to stamp out evil in the spark than to wait till there is no help but in fighting fire with fire.
Read more about The Atlantic's endorsement of Abraham Lincoln.
---
Verbs
Internet mapped, Wild West whitewashed, Gilmore selfies optimized, ocean's fish counted, yawns explained.
---
* The newsletter dated October 3, 2016, mistakenly referred to the town of Olathe, Missouri. In fact, Olathe is located in Kansas. We regret the error.