The Atlantic Daily: Eyes Wide Open
Footage of two police shootings was released, the president of the Philippines compared himself to Hitler, Donald Trump made sexist comments on Twitter, and more.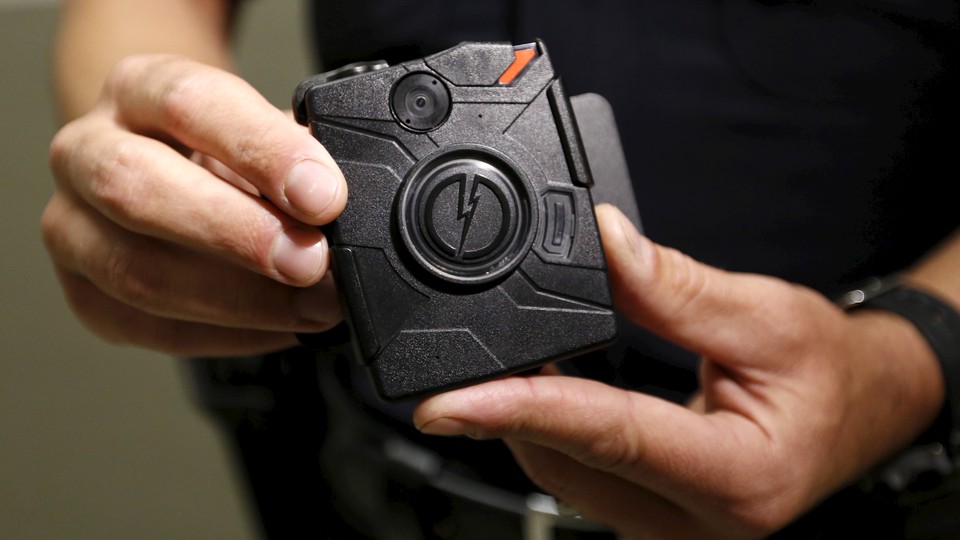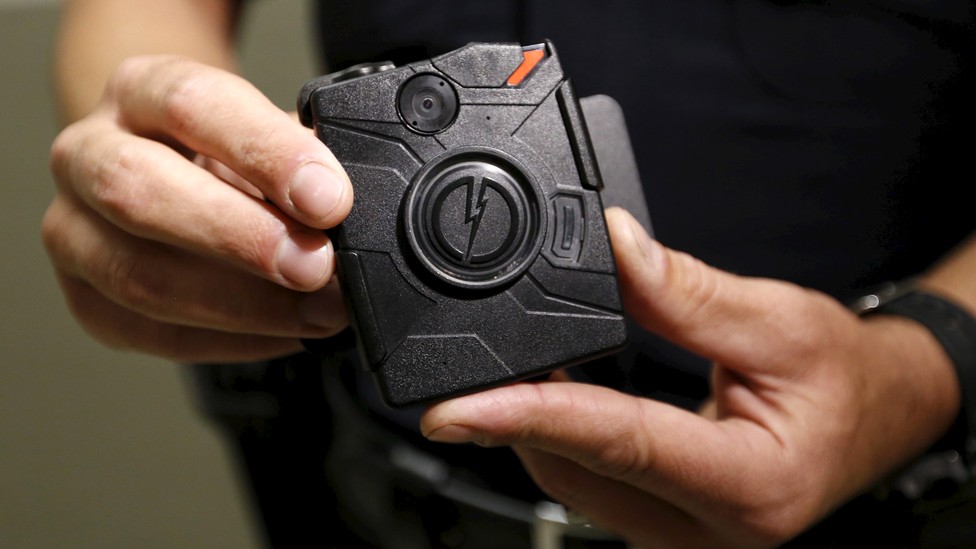 What We're Following
Just In: Police in El Cajon, California, have released a bystander's video of the fatal shooting of a man who pointed a vaping device at officers last week. Over in Louisiana, a court released body-camera footage of a car chase in which a 6-year-old boy was killed after two officers, unaware that the child was present, fired into the car at its unarmed driver. Both officers have been charged with second-degree murder. Prosecutors say the footage demonstrates the use of excessive force by police. But in many cases, writes Robinson Meyer, body cameras don't provide the transparency and accountability they're intended to. Instead, restrictions on the footage and errors in use of the technology can give police even more power—and the public even less.
Atrocities Anew? Rodrigo Duterte, the president of the Philippines, said Friday that he wants his war on crime and drugs to reach the level of the Holocaust. "Hitler massacred 3 million Jews," the president said. "Now there's … 3 million drug addicts. There are. I'd be happy to slaughter them." Duterte was incorrect—Hitler massacred 6 million Jews, of course—but his comments are still deeply disturbing, as Jews around the world still face the legacy of Hitler's crimes. In Ukraine, Thursday marked the 75th anniversary of a massacre of almost 34,000 Jews at Babi Yar, a mass grave site where now, after decades, the government is working to create a new memorial.
Sexism on the Campaign Trail: Starting at 3:20 a.m on Friday, Donald Trump tweeted another series of insults about former Miss Universe Alicia Machado, calling her "disgusting" and referencing an alleged sex tape she made. The tweets, which respond to criticism of Trump's past comments about Machado, accomplish little more than exposing the candidate's blatant sexism. Less blatant and more complicated: A column from David Frum today questions whether it's sexist to comment on Hillary Clinton's smile. If you have strong feelings on the issue, please write to us at hello@theatlantic.com and we'll start a discussion in Notes. For more campaign coverage, check out our Politics and Policy Daily newsletter.
---
Snapshot
---
Evening Read
With the death of Shimon Peres, "Israel has lost its chief optimist," argues Jeffrey Goldberg:
Peres was, for so many years, a prophet without honor in his own country, but he was someone who, late in life, came to symbolize Israel's big-hearted, free-thinking, inventive, and democratic promise. … Benjamin Netanyahu, the prime minister, [is] the spiritual nemesis of Peres. It is Netanyahu who symbolizes the Israel of the blind, the Israel that ignores the crumbling status quo, the Israel that has convinced itself that its hundred-year war will go on for another thousand years, the Israel that lives a Judaism out of balance, tragically captive to the rock-worshippers of the settlement movement. Peres, though guilty, earlier in life, of encouraging the settlement of the West Bank, was always wedded to the progressive Zionist notion that possession by the Jews of the Land of Israel was not an end in itself. Peres understood that the Jewish people have a mission larger than themselves, and that Israel could, in fact, do two things at once—survive in an inhospitable environment, and serve as a light to the nations, rather than be the nation that forever dwells alone.
---
What Do You Know?
1. New research suggests that the best way to stay warm in a cold office is to ____________.
Scroll down for the answer, or find it here.
2. Approximately ____________ percent of college students nationwide receive grants or scholarships to help them pay for school.
Scroll down for the answer, or find it here.
3. In 2012, ____________ percent of American mothers were stay-at-home moms.
Scroll down for the answer, or find it here.
---
What We'll Be Watching
Megan Garber introduces the next installment of our political movie club—not a movie this time, but the presidential debate episode of The West Wing:
"Game On" finds President Bartlet running against the George W. Bush-esque Governor Ritchie, and the episode contains, for my money, everything I love to hate—and hate to love—about The West Wing: blithe partisanship, broad-brush treatments of complicated public policies, optimistic institution porn, characters delightfully pranking each other.

We'll be watching "Game On" on Monday, 10/3, starting at 6:30 p.m. East Coast time. If you're free to watch it at the same time, please join in! I'll tweet some initial thoughts about the episode then. ("Game On" is streaming on Netflix—it's Episode 6 of The West Wing's Season 4—and available for purchase for $2-3 on Amazon, iTunes, and other platforms.) But, as before, watch it whenever is good for you, and join in the conversation whenever you'd like—via Twitter (I'm@megangarber), or via hello@theatlantic.com.
---
Reader Response
What's it like to live abroad as a black American? For Paul, the most striking moment was coming home:
I experienced something similar to Kaylee's when my family moved from living on U.S. Army bases the first 16 years of my life (10 in West Germany) to Mississippi—in 1966. This was the last year before Jackson desegregated its schools. Talk about culture shock! The poverty was so great that most kids thought we were rich. (My father was one of the first Black sergeant majors and mom was a teacher.)

Because I'm very racially mixed, I forget some people think I'm White. It bemused me that Black kids wanted to touch my silky, almost straight hair. So yes, it caused a little bit of an identity crisis, but I lived and learned.
Read more here, and share your own experience as an expat via hello@theatlantic.com.
---
Verbs
Stolen paintings recovered, Balloon Boy saga remembered.
---