The Atlantic Daily: Manhattan Manhunt
Police apprehended a bombing suspect, a fragile cease-fire in Syria fell apart, scientists explored a new gene-editing technique, and more.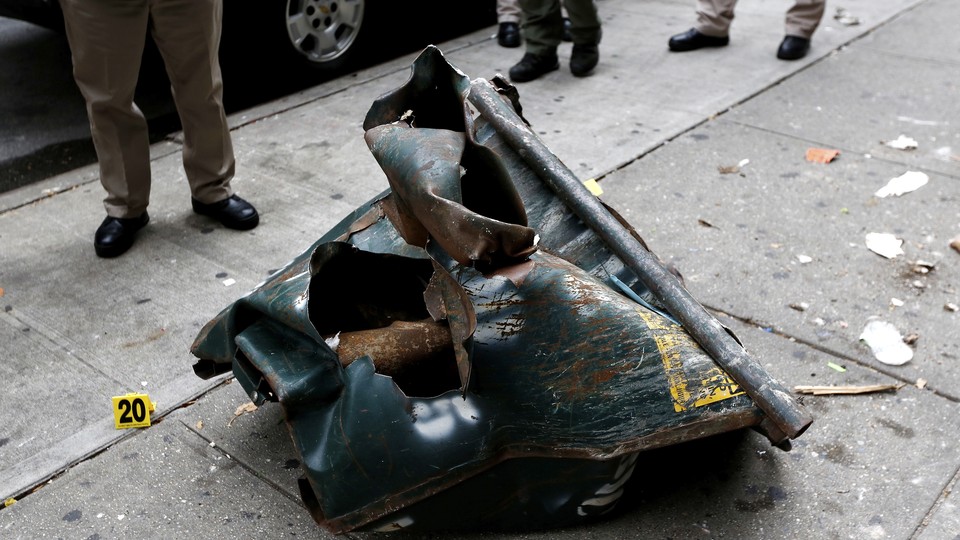 What We're Following
The Search for a Bombing Suspect: New Yorkers awoke to a rare noise this morning: a dissonant siren coming from their cellphones. The emergency alert, typically used during extreme weather or in case of a child abduction in the area, was now a wanted poster, asking people to help police find Ahmad Khan Rahami, the suspect of bombings in New York and New Jersey over the weekend. A manhunt ensued, and Rahami was found and arrested in New Jersey after a shootout with police. He's suspected of planting several homemade bombs, one of which detonated and injured 29 people in Manhattan over the weekend.
A Short-Lived Cease-Fire: The Syria government called off an already fragile cease-fire one week after it began, arguing that rebel groups used the pause in fighting to mobilize fighters and hit government positions. Hours later, humanitarian trucks carrying food and other supplies to tens of thousands of people in Aleppo came under attack. The accord failed days after U.S. forces, aiming for ISIS targets in eastern Syria, struck dozens of Syrian soldiers instead.
The Rise of 'Frankenfood': There's a lot of hype surrounding CRISPR, a new, gene-editing technique that allows scientists to easily edit the genomes of nearly any species in the world: plant, animal, or even human. The method could reintroduce genetic engineering to the world—to get beyond poisoned names like "GMO" and "Monsanto." But will consumers bite?
---
Snapshot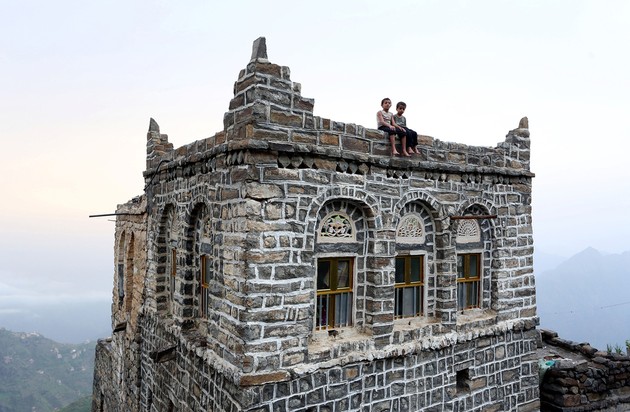 ---
Quoted
"We evolved in hunter-gatherer times. If someone steals your meat, you don't think 'Should I go after him?' No! You strike back quickly."—Jennifer Lerner, who studies how emotions can influence decision-making
"Math, like everything else in my life, is something I interface with nonvisually."—Scott Blanks, who is blind, on solving math problems in Braille
"If you have a kid who's a great student, who loves school, who's doing well, who's happy, who's thriving, that's fantastic. That's great. But what if you don't?"—Margot Machol Bisnow on why some kids excel and others don't
---
Evening Read
Emma Green on what American women lost when they entered the workforce:
Why should we trade in our special privileges and honored status for the alleged advantage of working in an office or assembly line?" [Phyllis Schlafly,] the conservative crusader, perhaps best known for her successful campaign against the Equal Rights Amendment, asked in 1972. "Most women would rather cuddle a baby than a typewriter or a factory machine."

Schlafly masterfully sold the narrative that women's rights, including those which would enable their greater participation in the workforce, would hurt women. In the process, she polarized the debate, making conservatives loath to recognize women's gains, and liberals equally reluctant to acknowledge that progress might entail trade-offs. As more women have joined the workforce and become leaders in traditionally male spheres, gender roles have shifted, and women have lost their exclusive hold over traditionally female spheres. One of these is the home, as Schlafly argued. But women's dominion over another part of public life has also declined: civil society.
Keep reading here.
---
What Do You Know?
1. Americans hunted and killed more than 100,000 __________ in the 19th century.
Scroll down for the answer, or find it here.
2. A survey of dog owners suggests __________ are more aggressive than pit bulls.
Scroll down for the answer, or find it here.
3. A Chicago hot dog magnate may be in possession of a __________ that belonged to a famous Japanese navy commander.
Scroll down for the answer, or find it here.
---
Reader Response
A mother recalls seeing the moment her daughter slipped away:
A week before Phoebe's death [from metastatic melanoma], having gotten her pain under control, she was at home to say goodbye to her animals, clean out her cupboards, and give away her possessions. She was standing in the yard throwing a ball for the dog when she suddenly sat down, as I watched from the kitchen. I'm sure she realized as she collapsed to the bench that her time had come. I doubt that there could be a lonelier moment in a person's life.

She didn't speak again. Her hearing and hand gestures reduced over a few days to squeezing, then nothing but breathing quietly. Her brother-in-law, who was with her at the end, said she simply stopped breathing.

Each person's death is different, so I found Jennie Dear's article [on the science of what it feels like to die] comforting in a way I did not anticipate.
How would you most prefer to die? Email hello@theatlantic.com and we'll post a collection in Notes.
---
Verbs
"Bridgegate" reopened, athletes hacked, Pooh penguin introduced, ancient shipwreck bones recovered, cow-blood snacks encouraged.
---