The Atlantic Daily: Calls for Help
The U.S. pledged $38 billion to Israel, Syria's government stymied aid, human-rights groups called for a Snowden pardon, and more.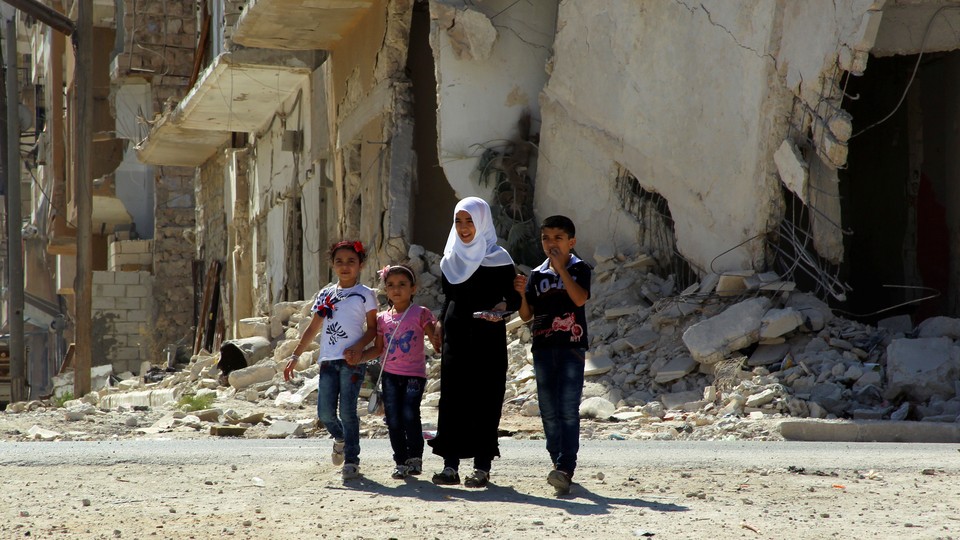 What We're Following
Sending Aid: Today the U.S. pledged 10 years and $38 billion of military assistance to Israel—the largest such agreement ever signed in American history. The deal is remarkable not just for its size, but also because, as Emma Green writes, "It is a foreign-policy deal seemingly immune to the electoral politics around it." Elsewhere in the Middle East, the UN is struggling to provide humanitarian aid to besieged civilians in rebel-controlled areas of Syria. A fragile ceasefire signed this week was supposed to allow time to deliver help, but the Syrian government isn't providing permits for the UN trucks.
Excessive Force: Last night, police in Columbus, Ohio, shot and killed a 13-year-old boy, Tyree King, after he pulled what was later found to be a BB gun from his waistband. The officers were responding to a report of an armed robbery, and King had fled as they approached him and other suspects fitting the description, police said. Meanwhile, in Texas, the family of Sandra Bland—who was found dead in her jail cell after video of an officer wrestling her to the ground during a traffic stop drew national outrage—has reached a $1.9 million settlement with state and county officials. The agreement requires reforms to policing and jails.
Beg Your Pardon? As Oliver Stone's biopic about Edward Snowden hits the theaters, a group of human-rights organizations including Amnesty International, the American Civil Liberties Union, and Human Rights Watch is asking President Obama to pardon Snowden, who's been a fugitive since he revealed the NSA's digital spying programs. Those behind the campaign hope Obama will seize the chance to improve his record of transparency before he leaves office. But the looming presidential election, among other political pressures, suggests that a pardon isn't likely.
---
Snapshot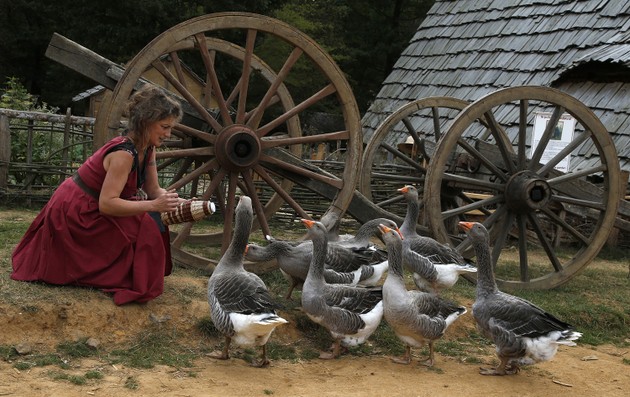 ---
Quoted
"Now that [our children] are parents themselves, we're very careful not to talk about it because we can upset them very easily." —Sarah Levine, an anthropologist, on researching parenting around the world with her husband, Robert
"I sleep when I have time or when I can, and after that you just have to pick up the pieces." —Linda Estepan, who works at least 60 hours a week at two different jobs
"In 50 years, there will be no piloted cargo aircraft. It will [begin to] happen much sooner, but by 50 years, there just won't be a human anymore." —Missy Cummings, a roboticist and former fighter pilot
---
Evening Read
Julie Beck on Zika and mosquitoes:
A mosquito is a vampire. It sucks your blood and leaves a mark. It "lives on human gore," as the humorist George Fitch put it in his early-20th century column Vest Pocket Essays. But it's never more vampiric than when it spreads a virus. Like a vampire, its bite hijacks your body. The bite leaves behind a poison that weakens you, that changes you.

Mosquitoes don't seem to inspire fear equal to their danger. They are the deadliest animals on the planet, more dangerous to humans even than humans themselves. … They aren't objects of fear the way snakes or sharks are, but mosquitoes kill nearly 15 times more people than snakes, and 72,000 times more people than sharks. …

A vampire hides in plain sight. It looks just like other beings that won't harm you. The fear comes from not being able to tell the difference.
---
What Do You Know?
1. In 2014, American senior executives made ____________ times as much money as the average worker.
Scroll down for the answer, or find it here.
2. According to new polls, more than a third of U.S. voters under 30 are supporting ____________ in the presidential election.
Scroll down for the answer, or find it here.
3. The newly designated first national marine monument in the Atlantic Ocean is located off the coast of ____________.
Scroll down for the answer, or find it here.
---
Reader Response
What should schools do to help kids who are socially isolated? Rachel writes:
I struggled to communicate with my peers in a way they could understand well into my teens. And I frequently found hiding places away from the lunch horde. I would sooner skip meals than face the gauntlet that was the school cafeteria.

I was taken under wing by librarians and observant teachers who sensed my unease and gave me the time I needed to be alone. Sometimes I found people like me tucked into library corners and classrooms during the lunch hour. Sometimes we even talked to each other.
Read more here, along with many other reader stories.
---
Verbs
Insults insta-banned, chicken kisses avoided, journalist impersonated, Bridget Jones returns.
---