The Atlantic Daily: Uncertain Futures
Trump played on Americans' fears, a new report questioned the UN's relevance, Brock Turner was freed after three months in prison, and more.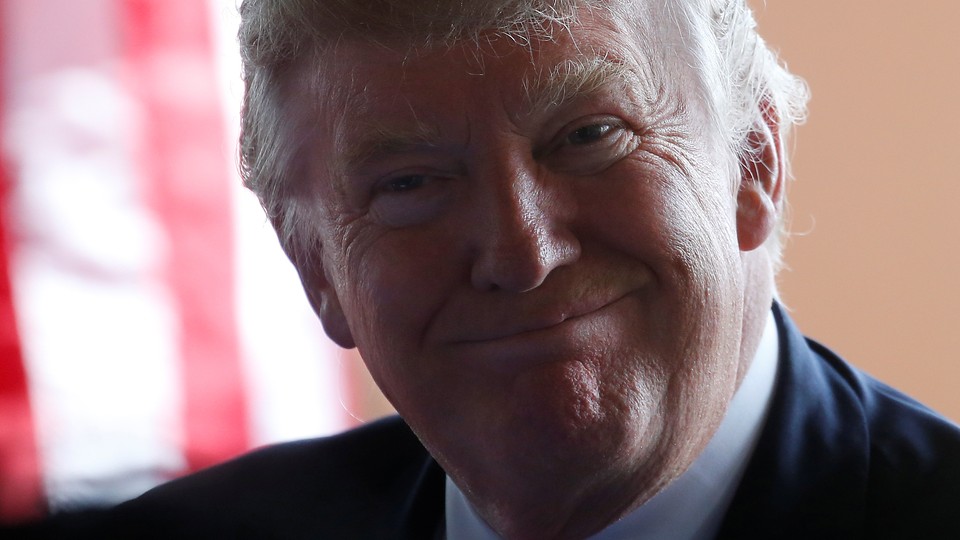 What We're Following
How Trump Could Win: Today, as the U.S. Labor Department announced another month of modest growth, Donald Trump's bleak view of the economy seemed to make little sense. Yet the issue that's truly driving Trump's campaign is something much less rational. As Molly Ball writes, "Americans are more afraid today than they've been in a long time"—and Trump is a master of playing on their worries.
Global Order: An important election is about to choose the leader of the free world. It's not the U.S. presidential race—it's the election of the UN Secretary General, decided by members  of the international organization's Security Council. But a new report released this week reveals an uncertain future for the UN: Can it confront the problems the world faces today, or is its system of governance irrelevant?
Sentence Fragment: Brock Turner, the former Stanford swimmer convicted of sexually assaulting an unconscious woman, has been released from prison for "good behavior" after serving three months of his six-month sentence. His early release is an ironic ending to a case in which many felt justice hadn't been served: If Turner had been sentenced in line with the minimum guidelines for the three felony counts if which he was convicted, he would have been sent to prison not for six months, but for six years.
---
Snapshot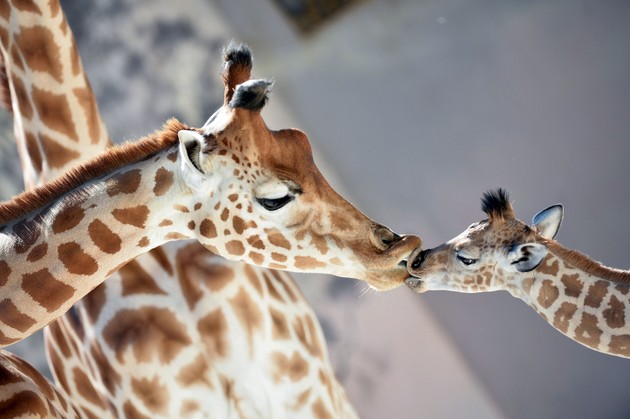 ---
Evening Read
Sophie Gilbert on Chef's Table:
The tendency with a show like Chef's Table—a series that frequently delivers high-definition shots of sumptuous, immaculately presented meals—is to refer to it as "food porn," lumping it in with, say, late-night Arby's ads, or BuzzFeed videos of Oreos being smothered with molten cheesecake. Food porn is omnipresent these days; it's excessive, it's wanton. It's strings of cheese glistening in slow motion while a pizza is pulled teasingly apart, or endless layers of roast beef collapsing gracefully onto a bun, pink and exposed.

But Chef's Table, whose spinoff, Chef's Table: France, debuts Friday on Netflix, is as far removed from such lowbrow gluttony as Guy Savoy is from Guy Fieri. For one thing, the documentary series, which spends each 50-minute episode profiling some of the world's most extraordinary chefs, isn't really about food at all—it's about art.
Keep reading here, as Gilbert asks: "How can something so ubiquitous—the simple act of eating—become something akin to a religious experience?"
---
What Do You Know?
1. In August 2017, the path of a solar eclipse will cross the U.S. for the first time since ____________.
Scroll down for the answer, or find it here.
2. The FDA has announced a ban on triclosan and triclocarban, two chemicals that are widely used in ____________.
Scroll down for the answer, or find it here.
3. Manufacturing and transporting a cotton tote bag produces ____________ as much carbon as a conventional plastic bag.
Scroll down for the answer, or find it here.
---
What We're Wondering
In every issue of The Atlantic magazine, we ask our readers to answer a Big Question. October's theme: What concept most needs a word in the English language? Is it the second-person-plural pronoun? The feeling of what day of the week it is? A descriptive word for a mixture of smells? Vote on your favorite response here. The winners will appear in The Conversation in an upcoming issue.
---
Track of the Day
What's the most transformative cover song you know? Reader Eric recommends "I Am Trying to Break Your Heart" by JC Brooks and the Uptown Sound, who turn Wilco's "noisy, distressing indie-rock classic" into "an exuberant Motown-style pop song." Listen here, and send your recommendations to hello@theatlantic.com.
---
Reader Response
Why would the University of Chicago take a stand against trigger warnings? This reader thinks the school was protecting its identity:
The message, "The quest for knowledge has no boundaries!" is what the University of Chicago prides itself in and consistently, relentlessly congratulates itself for. That is our identity.

My school and its constituents are proud academic sadists. It's legit a place where people forget to eat because they got lost studying all day. During finals, someone would always gripe about how Harvard has a full week's reading period and we have only two days. AND WE LOVE IT.  There is satisfaction in the struggle. It gives us fuel to keep going. It's not "Work hard, play hard." It's "Work hard and be content that you are excellent."
---
Verbs
Football players sit, 12-year-old freshman matriculates, lunch shared, catwoman choreographed, a journalist's job explained.
---