The Atlantic Daily: Talking It Out
Venezuelan protesters called for change, Bill Clinton campaigned for Hillary, sex-ed instructors focused on abstinence, and more.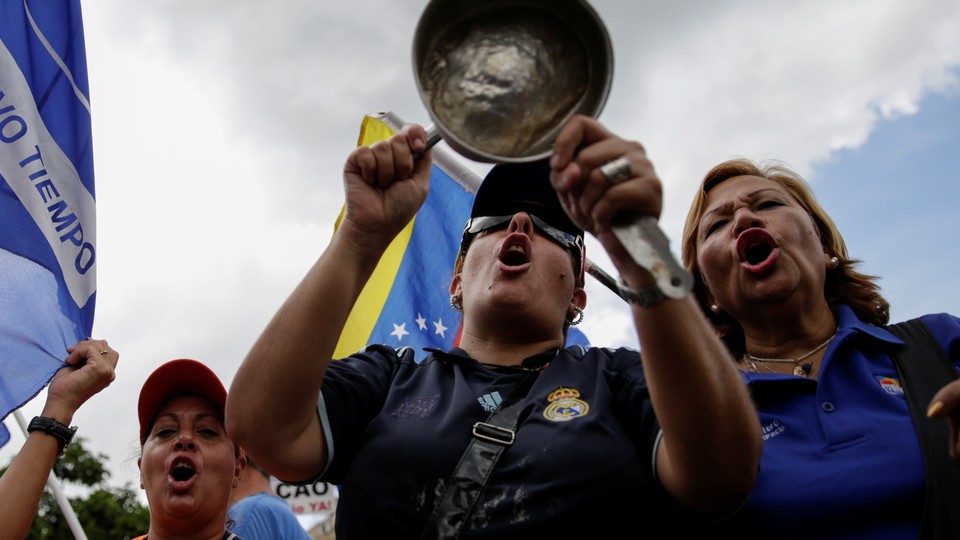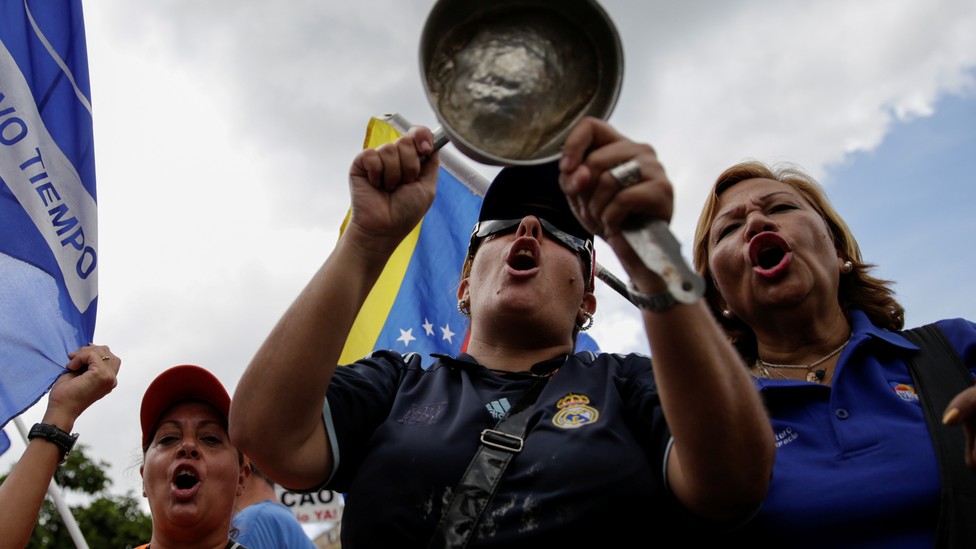 What We're Following
Clamoring for Change: This weekend, Venezuela's autocratic president, Nicolas Maduro, was chased through the streets of a shantytown by protesters banging on pots and pans. The pot-banging, or cacerolazo, which went viral on social media, is a time-honored form of protest in South America—and it could mark a turning point for Venezuela's opposition. Amid economic crisis and increasing authoritarianism, could sheer pressure from the public overturn Maduro's regime?
I'm Just a Bill: Hillary Clinton's husband is on the campaign trail again, working to rally Democrats to support their nominee. His political skills are still evident now that he's a surrogate—but the former president's popularity has declined in recent years, and many younger voters can't remember his administration. If Hillary Clinton does become president, though, Bill Clinton could have the chance to represent her in a much more important role than campaign surrogate: negotiating peace between Israelis and Palestinians. While in office, he came close to success, and this could be his second chance.
Taboo Topics: How can the U.S. solve its problems with race relations when most American adults say they're uncomfortable even talking about race? Today, we interviewed Sylvester "Tee" Turner, a minister in Richmond, Virginia, who organizes "racial healing" dialogues to bring his city's communities together. We also talked to Belle Boggs, whose new book about infertility attempts to bring powerful, hidden cultural narratives about parenthood into the open. "Disenfranchised grief is grief for a loss that cannot be openly acknowledged, publicly mourned, or socially supported," says Boggs. "Fertility fits into that category really well because it isn't something that we are comfortable talking about." Read the full interview here.
---
Snapshot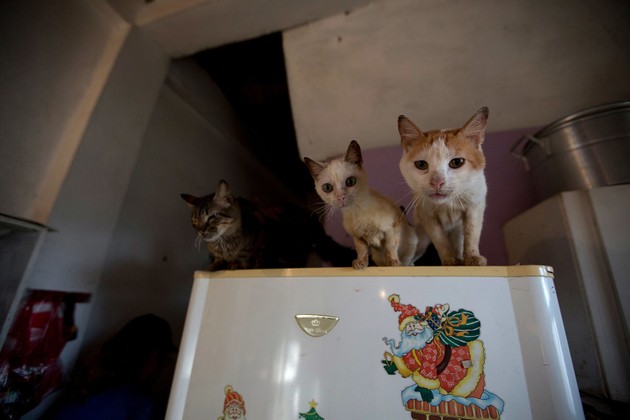 ---
What Do You Know?
1. The first film ever to depict text onscreen was released in ____________.
Scroll down for the answer, or find it here.
2. A new study finds that judges in Louisiana's juvenile courts issued longer sentences after ____________.
Scroll down for the answer, or find it here.
3. In the 1950s, between 30 and 50 percent of computer programmers were ____________.
Scroll down for the answer, or find it here.
---
Evening Read
Olga Khazan on an abstinence-only sex-ed class in Odessa, Texas:
Misty Stewart gave the worksheet to every student in the class: "The purpose of sex is for bonding and babies," it read. Then she stood before a white board and began to tell the sophomores "a little story" about a fictional girl named Sarah and how she's "affected by having sex outside of marriage."

Misty, a sex-education instructor, was presenting that day in April at Odessa High School, a mini-mall-sized campus with buildings the color of pie crust. The teens slouched and giggled at the mention of sex. One girl kept in a single earbud, like a diplomat awaiting a translation to teenager-ese. …

Over the next few days, Misty would expound the many pitfalls of fornication. Casual sex causes Sarah's friends to gossip about her and leaves her "enslaved to pleasure and lust." It can end in herpes and derail a college dream.

"The chemicals in your brain learn what it feels like to have sex, and they want to have sex again," Misty says. "So it's best to not have it at all."
Continue reading here, as Khazan examines what happens when a crisis pregnancy center leads the sex-ed curriculum in two towns' high schools.
---
What We Remember
Where were you on September 11, 2001? Kathy Gilsinan writes:
Everyone I've talked to about it over the past 15 years seems to remember where they were that day. There were those who lost loved ones, and those for whom the attacks determined the future in other ways: They joined the military, got into politics, or ditched stable jobs to go document the "war on terror." And these were just the Americans; Afghans I met in Kabul 10 years after the attacks had seen their lives completely transformed, for good and ill. …

How did September 11 change your life, or your country, wherever in the world you are? What are your memories of that day and the aftermath? How are you marking the anniversary, and how has your perspective on the events of that day changed over the past 15 years?
Share your stories via hello@theatlantic.com.
---
Reader Response
Why hasn't Donald Trump released his tax returns? This reader was an IRS agent before working at a major accounting firm:
It's been a long time since I've been doing taxes, but my gut tells me Trump hasn't filed in the first place.

I remember being involved with clients who had endured bankruptcies, the implosion of complex energy partnerships, and/or the collapse of the real-estate market.

Their partnership K1s would be delayed for so long that we'd sometimes have to file with numbers we ... well... sorta made up. Once the K1s arrived we could always go back and amend, but by providing some form of a reasonable estimate we could show good faith.

However, there were some clients that hated the tax code, and the entire Byzantine process (not to mention our fees). So some of them opted out until something came along and forced their hand to file (e.g., an audit).
---
Track of the Day
"Chicago," by David Nagler, is a musical tribute to one of Carl Sandburg's most famous poems. Through Sandburg's words, writes The Atlantic's David Graham, "a soft melody wafts up, almost like sun breaking through dust." What's your favorite song based on a work of literature or visual art? Send your recommendations to hello@theatlantic.com.
---
Verbs
Fall TV previewed, housewives honored, parenting hacked, Ikea food ranked.
---