The Atlantic Daily: Slow Justice
Protests erupted after two more shootings, Congress heard testimony on the EpiPen price hike, South African students felt apartheid's legacy, and more.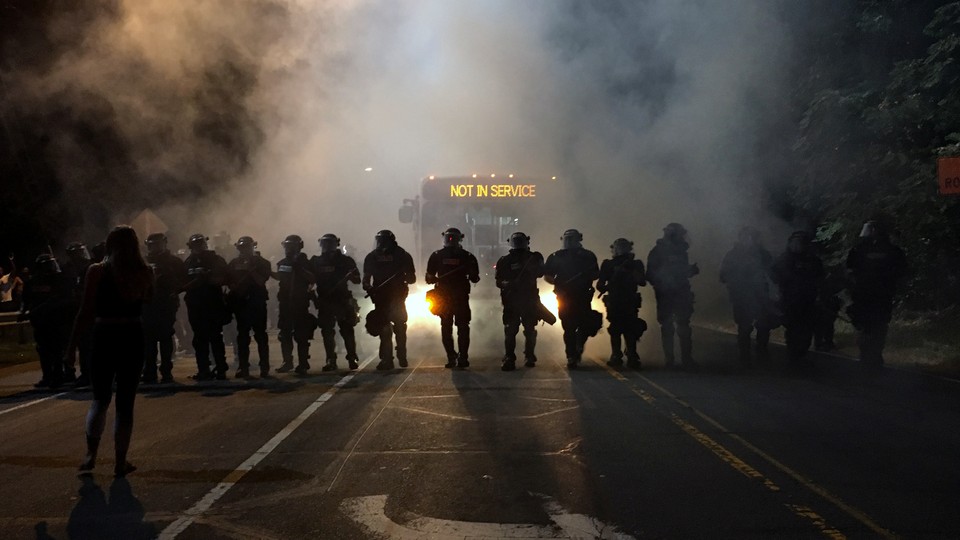 What We're Following
Law and Order: Last night in Charlotte, North Carolina, protesters responding to the shooting death of Keith Lamont Scott, a 43-year-old black man, clashed with riot police, who deployed tear gas. Twelve officers were injured. Scott was killed by an officer on Tuesday when, police say, he ignored multiple warnings to drop his gun, but his family disputes that account. Over in Tulsa, Oklahoma, footage released this week shows another black man, Terence Crutcher, unarmed with his hands up when an officer fatally shot him. His family is calling for charges against all the officers involved, in addition to bias training and body cameras for Tulsa police. Meanwhile, Donald Trump today called for stop-and-frisk policies to reduce crime. Such policies have been shown to be ineffective and often discriminatory, and this move—particularly at this moment—is another demonstration of just how out of touch Trump is with black voters.
Hear Us Out: The CEO of Mylan, the company behind a 500 percent price hike in lifesaving EpiPens, testified before Congress today to defend her company's actions. Our news team, using a new live-blog tool, has all the latest updates. If that sounds like a painful, drawn-out process, don't worry: an oversight hearing is one place where Congress can actually get things done.
Equal Access: At a speech today in Orlando, Florida, Hillary Clinton described her plans to help more Americans with disabilities participate in the economy through hiring incentives and a ban on subminimum wages. Though readers have debated whether such a ban is good policy, disability rights used to be a bipartisan issue—until Trump. Meanwhile, the new ABC comedy Speechless is bringing disabled characters into another place where they're underrepresented: television.
---
Snapshot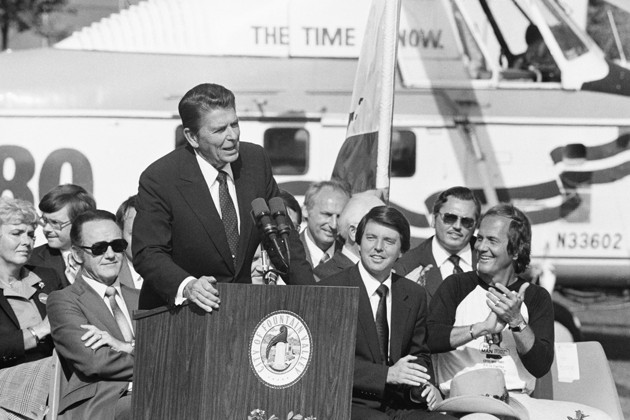 ---
Evening Read
Kenichi Serino on how apartheid haunts a new generation of South Africans:
Universities are now among the places that best represent the anger of the post-apartheid, or "born free" generation. This is a generation facing a grim irony: freer than their parents, but lacking the means and institutions to truly capitalize on that freedom. Many find themselves limited by what they've increasingly come to view as an incomplete social and political transformation, one that has simply entrenched the inequities of an age they'd been taught had long since passed.
---
What Do You Know?
1. In a recent study, exercisers who wore ____________ for 18 months lost less weight than those who went without them.
Scroll down for the answer, or find it here.
2. Judging by historical outbreaks of yellow fever, mosquitoes likely arrived in North America in the decade ____________.
Scroll down for the answer, or find it here.
3. Though the Catholic Church strongly opposes the death penalty, ____________ percent of American Catholics support it.
Scroll down for the answer, or find it here.
---
Reader Response
What's it like to be a substitute teacher? Dave recalls:
I was the sub in ISS (In-School Suspension) and was helping a student with her homework at the desk up front when I saw something flying toward me. I managed to duck just in time. It was a pear, and it hit the wall five feet behind us, with enough force to splatter us both with chunks of the pear. I wasn't exactly sure who threw it, although I knew which desk it had been sitting on all morning, but dude should have been on the baseball team; that was a strong throw and pretty damned good control.

I did almost exclusively middle and high school, but I once did a day with a second-grade class that was by far the most fun I ever had as a sub.
Continued here. Share your own stories of confronting violent students as a teacher via hello@theatlantic.com, and read more on why it's tough to be a sub.
---
Verbs
Town relocated, blanket fort built, science devolves, single tree saved.
---