The Atlantic Daily: Protest and Victory
The U.S. government halted construction on the Dakota Access Pipeline, Chelsea Manning began a hunger strike from prison, scientists looked at the last moments of life, and more.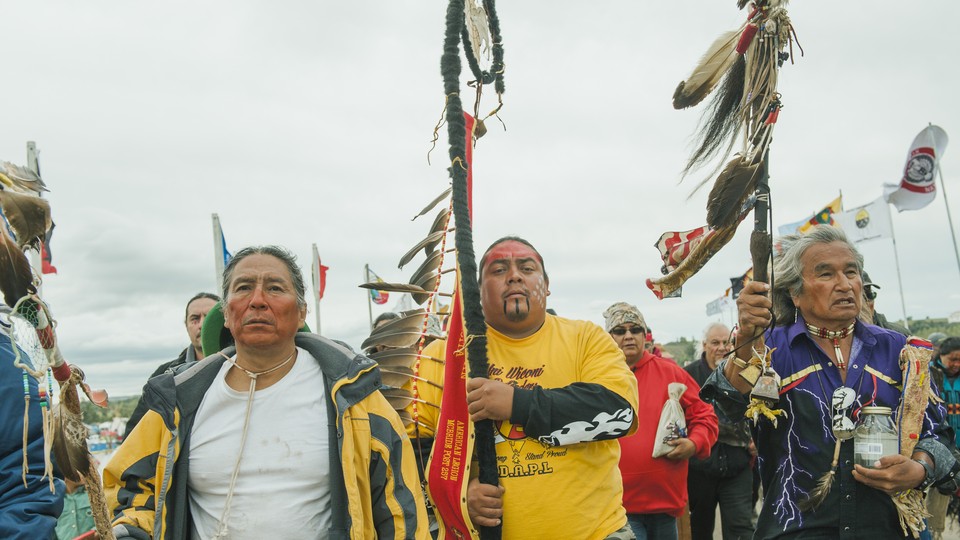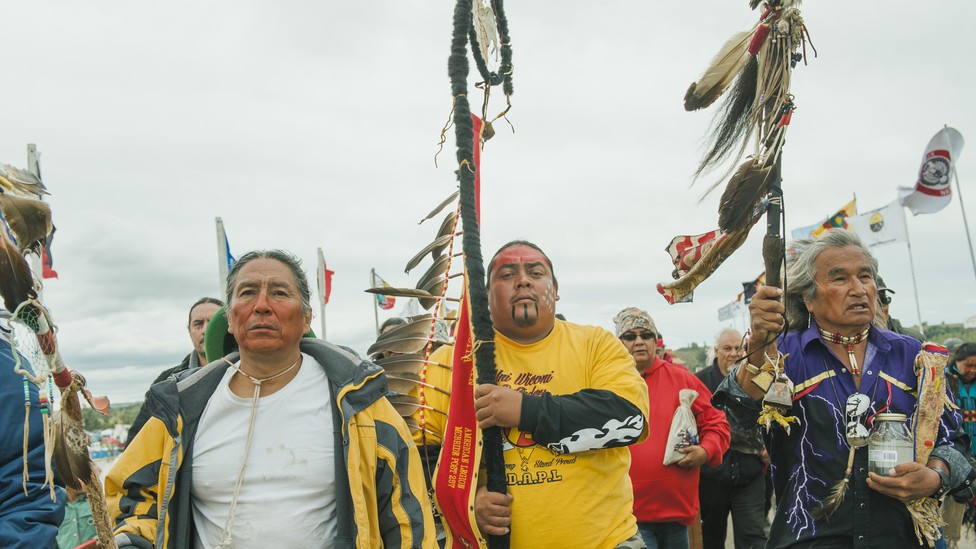 What We're Following
Blocked Pipes: The U.S. government announced today it was halting work on the Dakota Access oil pipeline after months of protest from members of the Standing Rock Sioux Tribe, who claimed the pipeline would destroy sacred and burial sites and pollute their drinking water. The announcement came just minutes after a federal judge declined the tribe's request for an injunction to stop construction. It's a major victory, but the block is only temporary, and the tribe will continue to pursue legal action. Here's their case.
Hunger Strike: Chelsea Manning, the Army whistleblower serving 35 years in prison for leaking classified documents to Wikileaks, is beginning a hunger strike to protest the military's failure to provide her with psychological help. Manning, who is transgender, attempted suicide in July, partly due to what she describes as "the lack of care for my gender dysphoria that I have been desperate for." The Army responded by filing additional charges against her for the attempt, which could result in solitary confinement and an extra nine years in prison.
Hot-Button Issue: The U.S. Consumer Product Safety Commission is telling owners of the Samsung Galaxy Note 7 to stop using the phones because of the risk that their lithium-ion batteries may catch fire. The news comes just a day after the Federal Aviation Administration issued an unusually specific warning against the phones, asking passengers to switch them off before flying.
---
Snapshot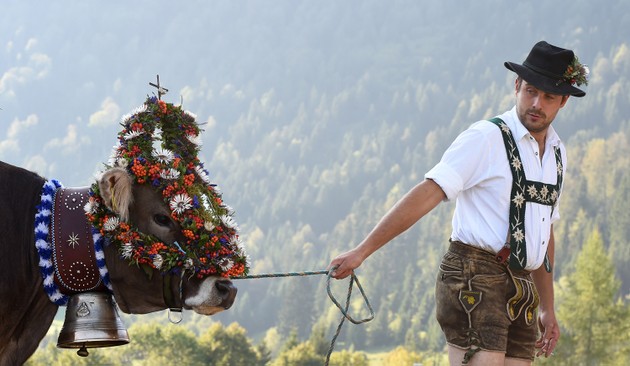 ---
Evening Read
Jennie Dear on what it feels like to die:
"Do you want to know what will happen as your body starts shutting down?"

My mother and I sat across from the hospice nurse in my parents' Colorado home. It was 2005, and my mother had reached the end of treatments for metastatic breast cancer. … My mother had been the one to decide, with her doctor's blessing, to stop pursuing the dwindling chemo options, and she had been the one to ask her doctor to call hospice. Still,  we weren't prepared for the nurse's question. My mother and I exchanged glances, a little shocked. But what we felt most was a sense of relief.

During six-and-a-half years of treatment, although my mother saw two general practitioners, six oncologists, a cardiologist, several radiation technicians, nurses at two chemotherapy facilities, and surgeons at three different clinics—not once, to my knowledge, had anyone talked to her about what would happen as she died.
Read more here, as Dear reviews what scientists know about the end of life.
---
What's On Our Watch List
What's the best political movie you know? In the run-up to the U.S. presidential election, we're starting a political movie club. Every week, Atlantic staffers and readers will watch and discuss a particular film together—and the films we watch will depend on you. Fill out the form here to nominate your best political-movie candidates.
---
What Do You Know?
1. Spaces between words were invented in fifth-century ____________, to make Latin bibles easier to read.
Scroll down for the answer, or find it here.
2. The East Coast restaurant chain ____________, which was founded in 1925 and once had over 1,000 outlets, is down to one last diner, located in Lake George, New York.
Scroll down for the answer, or find it here.
3. During the 2016 elections, an estimated $ ____________ will go to or through political consulting firms in the U.S.
Scroll down for the answer, or find it here.
---
Reader Response
To mark the 15th anniversary of the attacks on September 11, 2001, readers are sharing their memories of where they were and how things changed for them that day. This reader worked on the 14th floor of the World Trade Center, but wasn't in the office when the towers were hit:
Our firm had a telephone system which allowed people to call your office number and have it immediately connected to any number you desired. This allowed most of the staff to work remotely, whether from home or on the road. So, this particular day, none of the senior staff members were in the office, whether at home or traveling. …

My [younger] daughter had seen me at home when she left for school, so she was pretty confident that I was okay. However, my older daughter didn't know, and she was desperately trying to get in contact with me. The cell phone system was overwhelmed with the demand, and she was unable to get through for hours. But she ultimately did, much to her relief. Since there was still a fear that there might be further attacks, she said that she wanted to come home from school so she could die with us.
---
Verbs
Forests falsified, rock revived, Sully silly, swag reviewed.
---