The Atlantic Daily: Looking to Leaders
Shimon Peres died at 93, Congress overrode the president's veto, Colombian rebels returned to civilian life, and more.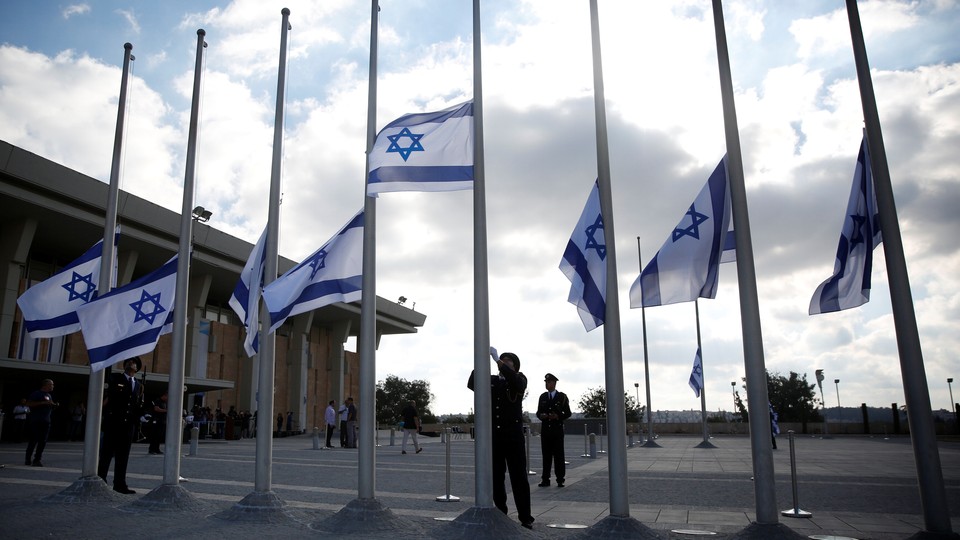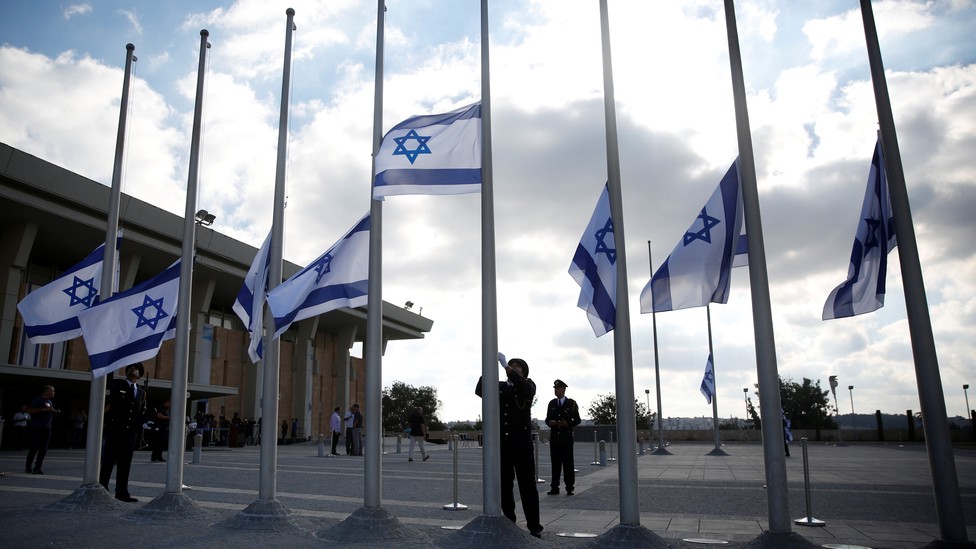 What We're Following
A Leader Remembered: Shimon Peres, the former president of Israel and Nobel Peace Prize laureate, died at the age of 93 after suffering a stroke on September 14. In his 67-year career, Peres was present for most of the significant moments in Israel's political history, and just last year, he helped restore relations between the U.S. and Cuba. "It can't be done if there is no forgiveness," a friend of Peres remembered him saying about the peace process. "If you are focused on the past, you will not succeed. There will be no future."
The Use of Force: Protesters gathered last night in El Cajon, California, after police shot and killed a black man whose family said he was having a mental breakdown. In initial reports the officers said they believed that the man was preparing to shoot at them, but the city's police chief now says the object the man held was not a gun. It's the latest in a series of deaths that have raised questions about how officers across the country approach interactions with black civilians. But the problem of bias has roots that extend far beyond police departments: A new study of preschool discipline found that both black and white educators seem to hold biased expectations of black students' behavior.
Meanwhile, in Congress: It's been an unusually productive day for lawmakers, who overrode Obama's veto for the first time in his presidency with an overwhelming vote in favor of a bill that would let 9/11 victims sue the government of Saudi Arabia in U.S. court for its alleged role in supporting the attacks. Despite the bill's popularity, in an interview today CIA director John Brennan called it "badly misguided" from a national-security standpoint, as it could undermine the country's relationship with a key ally and expose the U.S. to overseas lawsuits of its own. Congress also managed to avoid a shutdown for another 10 weeks, approving a temporary spending bill that includes funds to combat the Zika virus. That funding is sorely needed, as new evidence indicates that in rare cases, the ever-more-mysterious virus can spread through physical contact.
---
Snapshot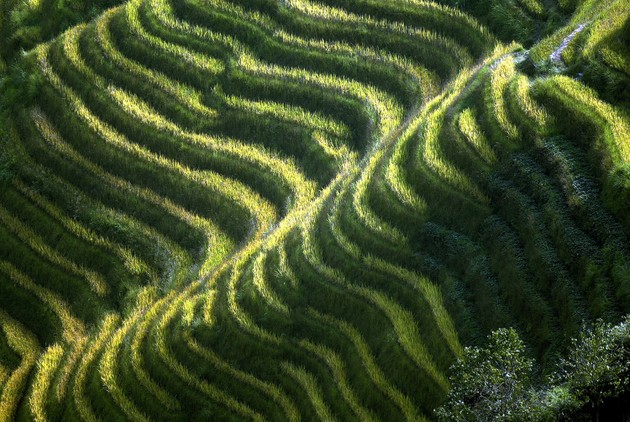 ---
Quoted
"Weight has certainly played a part [in politics] before. What's new is that I don't have any records of any presidential candidates going around just mocking fat people." —Amy Farrell, who studies fat-shaming in American culture, on Donald Trump
"What really moves people is voting for something they believe in. But when you don't have that, a villain is very powerful." —Marisa Franco, co-founder of an anti-Trump activist group
"When men are on [online dating] platforms … there's this sense of 'I have to make the first move, I have to go hunting.'" —Whitney Wolfe, founder of a dating app that requires women to send the first message
Evening Read
Megan Alpert on a 17-year-old former guerrilla fighter in Bogotá:
She is one of thousands of women who have fought in leftist guerrilla groups during more than half a century of war in Colombia. Groups like the EPL, the National Liberation Army (ELN), and, most notably, the Revolutionary Armed Forces of Colombia (FARC) took up arms to fight against land and wealth inequality, but wound up turning to illegal activities like kidnapping and drug trafficking to finance their operations. On September 26, after four years of negotiations, the largest rebel group, the FARC, signed a peace treaty with the Colombian government. This means that, soon, an additional 7,500 combatants, including about 3,000 women, will demobilize en masse. …

The young woman I met in Bogotá wants to be an architect. She's a natural leader, and [her school for at-risk youth] has put her in charge of a group of girls. But she faces a host of challenges. She misses her friends, the security of her rifle, and life in the camp, which she talked about wistfully. The only reason she doesn't rejoin, she said, is because she knows it would kill her mother. Like other female ex-combatants, she faces intense stigma for betraying not only her country, but her gender.
Read more here, as Alpert examines how female guerrillas reintegrate into Colombian society.
---
What Do You Know?
1. According to a new study of animals' violence against their own species, the world's most murderous mammal is the ____________.
Scroll down for the answer, or find it here.
2. Medical errors may be responsible for at least $____________ in overcharges to American patients every year.
Scroll down for the answer, or find it here.
3. In a recent survey, ____________ percent of respondents said they think transgender people should be required to use bathrooms corresponding to their gender at birth.
Scroll down for the answer, or find it here.
---
Reader Response
John tries to make sense of Donald Trump's motives:
I've considered yearning for power, the appeal of self-dealing at the highest level, and all sorts of motivations. And I've especially been stumped by Trump's appeal to the masses. Really worked on that one and couldn't come up with much. … But I think I've figured it out ...

It is simply the striving to be the most famous person on earth. Nothing more or less. The common theme across everything I've read or observed about him says that Donald Trump wants to be the most famous person in the world, and that person of course is the president of the United States. How many Americans can name the Prime Minister of New Zealand? How many New Zealanders do you think know who Barack Obama is?
Read here for many more readers on Trump.
---
Look Back
Today would have been the 160th birthday of Kate Douglas Wiggin, an American author and educator who founded the first free kindergarten in San Francisco. From 1893 to 1901 she published a series of serial novels in The Atlantic that followed the adventures of a character named Penelope, who in our January 1893 issue introduced herself like this:
Here we are in London again—Francesca, Salemina, and I. Salemina is a philanthropist of the Boston philanthropists, limited. I am an artist. Francesca is—It is very difficult to label Francesca. She is, at her present development, just a nice girl; this is about all. The sense of humanity hasn't dawned upon her yet. She is even unaware that personal responsibility for the universe has come into vogue, and so she is happy.

Francesca is short of twenty years old, Salemina short of forty, I short of thirty. Francesca is in love, Salemina has never been in love, I never shall be in love. Francesca is rich, Salemina is well-to-do, I am poor. There we are in a nutshell.
You can read PDFs of Wiggin's work for The Atlantic here.
---
Verbs
Dogs groomed, bread baked, hole dug, Oscars buzzed, cutout candidate carpooled, face-punch auctioned.
---