The Atlantic Daily: Legal Matters
Obama's climate-change measures were challenged in court, black citizens lost confidence in police, the Supreme Court announced a new set of cases, and more.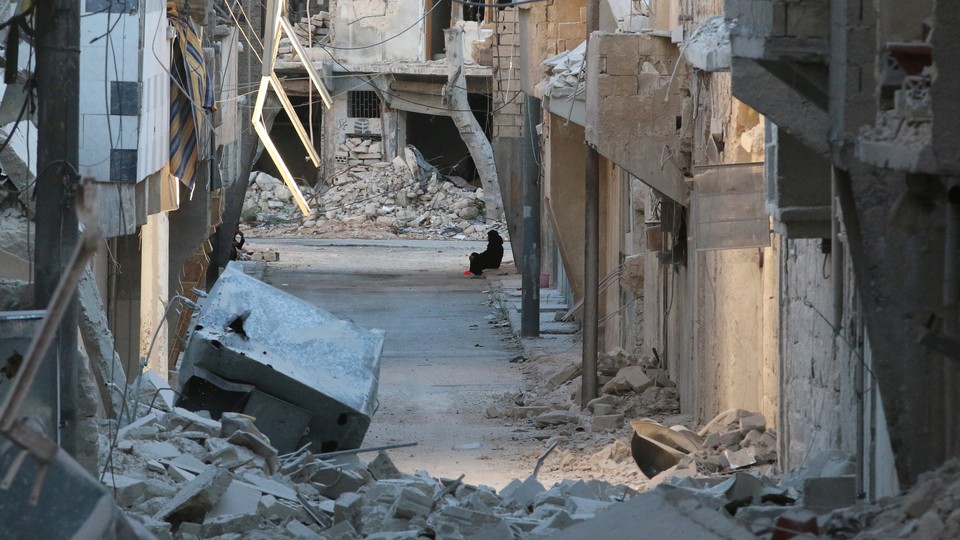 What We're Following
Russian Relations: This week, amid the growing humanitarian crisis in Syria, the U.S. threatened to suspend talks with Russia if the latter nation continued to bomb the city of Aleppo. Russia rejected the warning and the call for a cease-fire, though it did propose a "48-hour pause" in fighting to allow humanitarian aid to get through. In an interview Thursday, Secretary of State John Kerry called Russia's actions in Syria "inexcusable." Relations between the U.S. and Russia are also tense because American intel agencies suspect that Russian hackers tried to tamper with the U.S. presidential election—but Donald Trump is reluctant to point fingers.
Reckoning With Race: Police in El Cajon, California, now say Alfred Okwera Olango, the black man who was fatally shot on Tuesday, was unarmed; the object that officers said he pointed at them turned out to be a vaping device. It's the latest in a series of incidents with a worrying effect: Two studies released this week suggest that black Americans are losing faith in law enforcement, with 911 calls from black neighborhoods dropping precipitously after reports of an officer-involved shooting of a black man, and black citizens reporting much less confidence in police than other racial groups. Meanwhile, in Minneapolis, a civil-rights movement is underway to combat racial inequality in the public parks system, while Georgetown University is attempting to deal with its history of profiting from slavery.
On the Docket: The U.S. Supreme Court announced it will hear eight new cases in its upcoming term, which starts on October 3. One of the most significant is Lewis v. Clarke, a dispute that could impact whether Native American tribes can invoke sovereign immunity in U.S. courts—and, by extension, the defendant argues, could threaten their right to self-government. The court will also hear an appeal on a death penalty case, Buck v. Davis, which hinges on a lawyer's incompetence: Duane Buck was convicted of murder after his own lawyer presented a witness who told jurors Buck was more likely to commit violent crimes because he was black.
---
Snapshot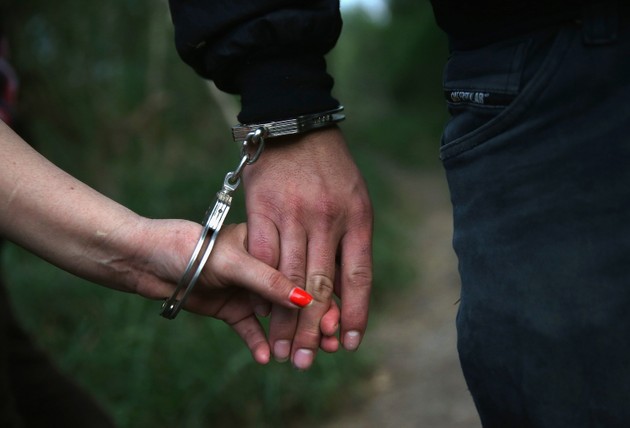 ---
Quoted
"That negative outcome that we're all so fearful about, we're already seeing." —Sylvia Mathews Burwell, the U.S. Secretary of Health and Human Services, on Zika
"You only become rich by living in a nation that gives you all the things you need to become rich, like infrastructure, education, and a workforce, and mostly, a population of people who can afford to buy things." —Morris Pearl, a millionaire who wants the wealthy to pay higher taxes
"Everything fucking gives me joy!" —Marnie, a self-identified hoarder, on why she can't throw things away. For a reader discussion about keeping stuff, go here.
---
Evening Read
Robinson Meyer on the "Super Bowl of climate law":
In the past two years, President Obama has converted climate change from a Democratic wedge issue into a major party plank. … But his accomplishments are precarious. The Paris Agreement supposes that the United States will reduce its emissions by 2025. Yet after the Senate failed to approve a carbon-market bill during his first term (even though it passed the House), the White House has advanced emissions-reduction policy primarily by introducing new regulations.

The most critical of these—and the White House's last best hope to make significant domestic climate policy—is the Clean Power Plan, a complicated set of Environmental Protection Agency regulations that aim to reduce greenhouse-gas emissions from power plants by 2030. If fully implemented, the new rules would cut emissions from the electricity sector by about 30 percent compared to 2005 levels, according to the government's estimates. It would also help the United States keep the emissions-reductions promises it made at Paris.

It is a last-ditch plan, the president trying to mitigate climate change however he can. It is also a legally risky one.
Read more here, as he looks at the legal challenge facing the plan and the hearing that could decide its fate.
---
What Do You Know?
1. The ____________ is the only human organ that the body grows, discards completely, and grows back again.
Scroll down for the answer, or find it here.
2. In 2015, consumers worldwide threw away ____________ tons of electronic waste.
Scroll down for the answer, or find it here.
3. In the next 40 years, the number of elderly people in the U.S. is expected to increase by ____________ percent.
Scroll down for the answer, or find it here.
---
Reader Response
What's it like to live abroad as a black American? Kaylee Robinson, who spent three years teaching at a rural school in South Korea, writes:
That … first month of teaching, a colleague asked if I had a gun back home because he thought all Black people did. My 5th and 6th graders didn't understand my natural hair and touched it without asking. And virtually all of my students refused to believe I was American and must be from somewhere in Africa because to them Americans were only blonde and blue-eyed. Parents were frightened to speak to me simply because of what they had seen on TV shows and in movies. And in a small town, every time I walked out of my apartment building I was stared at incessantly. With such an onslaught of questions about my race and culture, I felt my Blackness being chipped away bit by bit, everyday.
Read more here, and share your own experience as a black expat via hello@theatlantic.com.
---
Verbs
World leaders ranked, probiotics prolonged, happiness tracked, inbox zero achieved.
---