The Atlantic Daily: Fast and Furious
The UN set deadlines on the refugee crisis, police investigated a bombing suspect, an Arctic shipwreck recalled the hardships of early exploration, and more.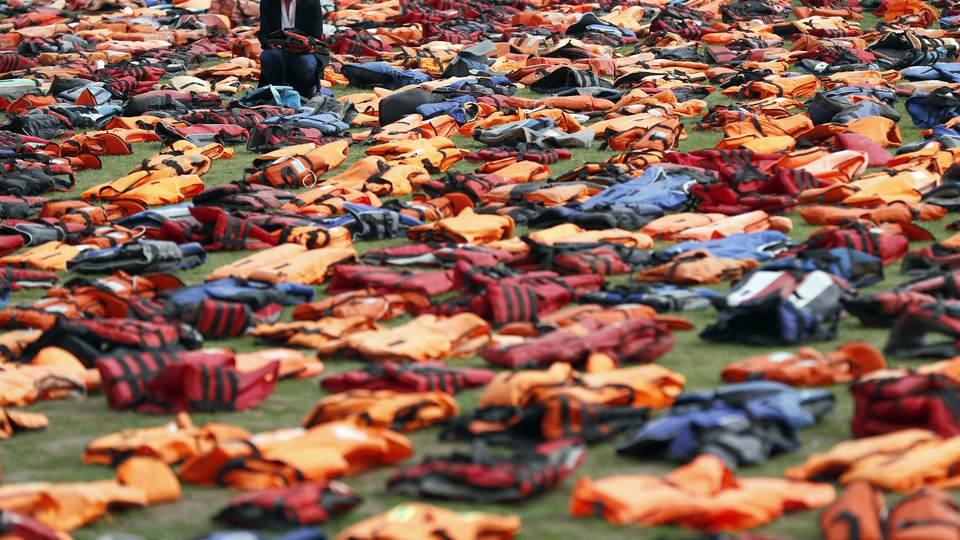 What We're Following
The Refugee Crisis: The United Nations, which is hosting dozens of world leaders and diplomats this week in New York, says it wants to act fast and reach a "global pact" on the refugee crisis in 2018. It's an important goal, but it means countries won't say how they will share the responsibility of resettling the thousands of asylum-seekers flooding Europe for another two years—so, not that fast. And resettlement is no easy task, both for governments and the refugees they welcome. In the U.S., with anti-refugee rhetoric dogging the presidential election, the issue is especially fraught.
The Profile of a Bombing Suspect: The public is learning more about Ahmad Khan Rahami, the man accused of planting bombs in New York and New Jersey over the weekend. Rahami, 28, was a naturalized Afghan immigrant who listened to rap, raced Honda Civics, and worked at his father's fried-chicken restaurant. Four years ago, Rahami took a trip to Afghanistan. And when he came back, things changed.
With a Name Like That: Researchers have found the wreck of the HMS Terror at the bottom of the Canadian Arctic, more than 170 years after it sunk. The crew of 129 men was extremely unlucky: All the food they brought turned out to be poisoned with lead, the ship was crippled by ice, and, obviously, they died. In the 1800s, exploration was rough. As Peter Brannen writes, the modern equivalent of the search for the Northwest Passage would be an international space program in which ships routinely exploded.
---
Snapshot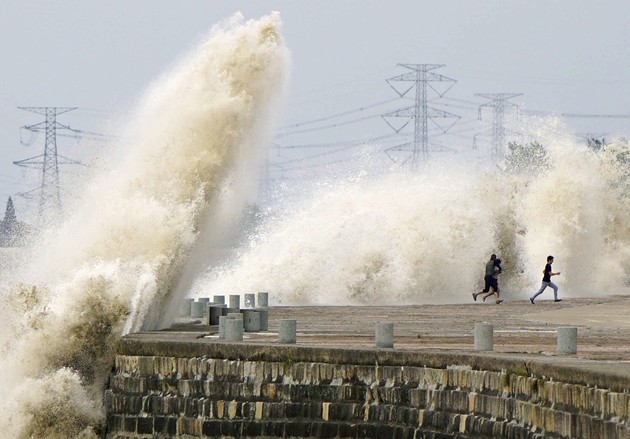 ---
Quoted
"When you spend seven years of your life making terrorist explosives, eventually you fall on the FBI's radar." —Kirk Yeager, an FBI bomb expert
"The idea that confidentiality shows up in everybody's code of ethics means it's pretty integral to having successful therapy." —Megan Costello, a therapist, on whether reality-TV therapy works
"Most of the writing I did at [14] was lyrics addressed to a "you" beloved. … It frees you from the necessity to specify the gender of the person you're speaking to, so it's a closeted lesbian's best friend, this pronoun." —Emma Donoghue, a novelist, on "you"
---
Evening Read
Sheila Coronel on the making of Philippine President Rodrigo Duterte:
One late evening in September of 1988, a colleague and I went on a ride-along with the newly elected mayor of Davao, a 43-year old former prosecutor and vice-mayor named Rodrigo Duterte, to learn about his plans to fix Davao. As we patrolled the streets in his van, his bodyguards kept watch, the nozzles of their rifles peeking out of the vehicle's windows.

Throughout our ride, Duterte offered an invective-laced running commentary about the challenges of maintaining law and order in his rough-and-tumble city. There was a notorious drug dealer, he said, who had been rushed to the local hospital, wounded and bloodied, following a shootout with the police. The drug dealer was still alive, he said. So he went to the hospital and unplugged the life support system. My colleague on the ride-along that night recalled another story: Duterte claimed to have pushed a drug dealer out of a helicopter. I don't know whether any of his stories, loaded with blood-curdling hyperbole, were true or told merely for dramatic effect. What I do know is that amid the anarchy of Davao in the 1980s, these stories were far from the most chilling that I heard.
Read more here, as Coronel describes how Duterte transformed Davao—and looks at what's in store for the Philippines.
---
What Do You Know?
1. In 1901, New York's rules of the road required cars to have license plates and tail lights and observe a speed limit of ____________ miles per hour.
Scroll down for the answer, or find it here.
2. On average, substitute teachers in the U.S. earn just under $____________ per year.
Scroll down for the answer, or find it here.
3. About ____________ percent of American college graduates between the ages of 22 and 27 are underemployed.
Scroll down for the answer, or find it here.
---
Reader Response
How would you want to die? This reader remembers his grandfather:
He was a really quiet guy, just like me. He and my grandmother went visiting a friend in their neighborhood when they were both in their late 70s. During the visit, while my grandmother and the neighbor were having a conversation and my grandfather sat quietly listening to them, he died without uttering a sound and without moving. He left as quietly as he always was in life. It was just perfect. I wouldn't mind going like that.
Read more here, and share your own response via hello@theatlantic.com.
---
Look Back
Fifteen years ago today, on September 20, 2001, President George W. Bush delivered the speech that launched the war on terror. In our September 2007 issue, one of the speechwriters, Matthew Scully, described how it all began:
On September 13, 2001, when we sat down to begin that address, all we had on the screen were a few notes, such as:

Darkness. Light … harm/evil … challenge … enemy … defeat and destroy. Eyes open … alerted. We've been a continent shielded by oceans. Carnage known only in Civil War. Foe: Political ideology, not a religion. Our view of the world—'challenge we did not ask for in a world we did not make.' People turn to America. Much grief but many questions. Who is the enemy?
---
Verbs
Tears jerked, celebrities split, Spotify swiped, onions endure.
---