The Atlantic Daily: Manafort, Lochte, and Other Bad Reputations
Trump's campaign chairman stepped down, French beaches banned Burqinis, American swimmers wrapped up a scandal in Rio, and more.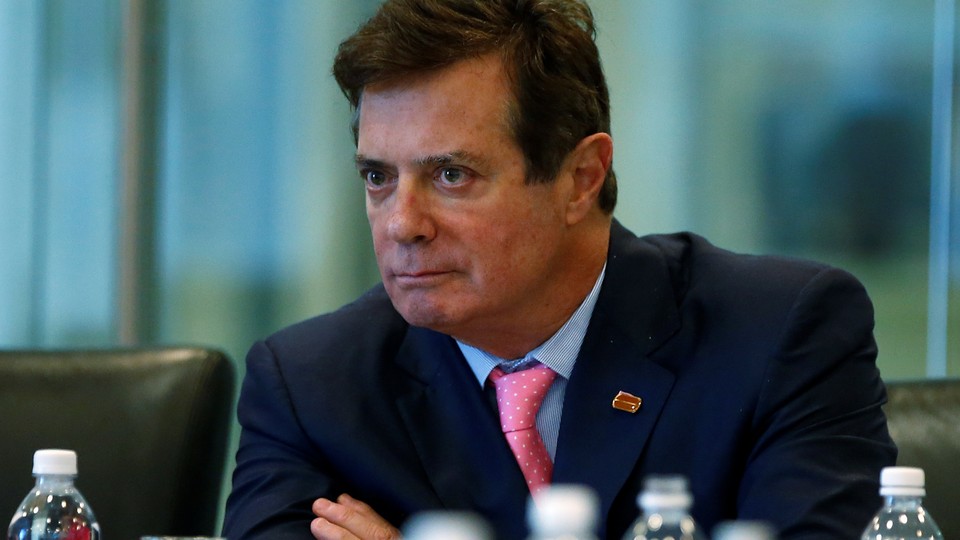 What We're Following
No Man Is a Fortress: Donald Trump's campaign chairman, Paul Manafort, stepped down today following a scandal over his involvement with a pro-Russian political regime in Ukraine. Manafort, a 40-year campaign veteran, was once expected to make Trump's operation more professional; now, it's up to Trump himself, along with his new campaign chiefs Stephen Bannon and Kellyanne Conway, to avoid crashing and burning amid poor polling. Yet Trump's hiring of Breitbart News producer Bannon and former Fox News head Roger Ailes suggests a different long-term plan: Could a Trump News Channel be in the works?
A Heated Debate Over Muslim Garb: The city of Nice has become the latest French municipality to ban the Burqini—a full-length swimsuit that some Muslim women wear—following a spate of terror attacks claimed by the Islamic State over the past year. Meanwhile, Germany's interior minister is calling for a ban on burqas and other religious face coverings, claiming that such veils do not "fit in with our open society"—though it's not clear that such a ban would be constitutional.
Inglorious Athletes: The strange saga of the four American swimmers who claimed they were robbed at gunpoint in Rio is over, now that the last Olympian has revised his statement to Brazilian authorities and agreed to donate $10,800 to charity to get his passport back. Apparently, rather than being robbed, the gold medalists vandalized a gas station and were threatened by armed security guards. While Ryan Lochte apologized for his role in the scandal, calling the gas station incident "traumatic," the embarrassed U.S. Olympic Committee issued a statement saying that the swimmers' behavior was unacceptable. It could be worse, though—at least the athletes didn't cheat by riding out part of a marathon in the back of a truck, as one American would-be gold medalist did in 1904.
---
Snapshot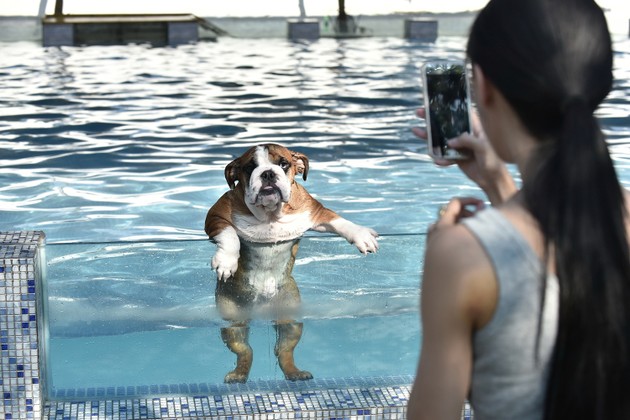 ---
Quoted: The Great Expectations Edition
"We expect women to be primarily responsible for child care. When men 'help out' they get brownie points." —Christin Munsch, a sociologist
"A 100:1 sex ratio was too good to miss." —Greg Hurst, an evolutionary biologist, on why he chose to study blue moon butterflies, which are overwhelmingly female
"What I don't think people appreciate about farming is that it's very cerebral." —Chris Holman, who left academia to become a farmer
"Please do not assume that you are the sole arbiter of morality." —an Atlantic reader and comment moderator on the morality of the U.S. drone war
---
Evening Read
Diego Cupolo on Turkey's post-coup purge:
The night of July 15, Seda was at home in Erzurum, a town in eastern Turkey, when she got a call from her son, a student at a military academy in Ankara, the nation's capital. Turkey was under attack, and he was being deployed with his classmates. His unit had been given rifles but no ammunition, he told Seda from the back of an army truck bound for the city center. Then he hung up.

Five days passed before Seda heard from her son again. This time, his message was relayed through a lawyer. Her son, the lawyer told her, was in Sincan high-security prison, just outside the capital, along with hundreds of others who had allegedly attempted to seize power from President Recep Tayyip Erdogan in what would turn out to be a failed coup.
---
What Do You Know?
1. Only ____________ percent of Trump supporters think that life is better today than it was 50 years ago.
(Scroll down for the answer, or find it here.)
2. The average email user writes over ____________ words of email every year.
(Scroll down for the answer, or find it here.)
3. After winning gold at the 1996 Olympics, the entire U.S. ____________ team retired.
(Scroll down for the answer, or find it here.)
---
Reader Response
Fred Stewart joins our ongoing discussion of gentrification and urban renewal in Portland, Oregon:
I am a black man who has sold real estate in Portland for most of the past 30 years. … When I started selling real estate in 1988, most brokers would not sell homes in Inner North and Northeast Portland. It was my hope to sell homes anywhere but that area. We had over 500 vacant homes, gang shootings daily, and a lot of social issues. We had no services, few stores, and no restaurants and bars anyone would hang out in—at least people who were not members of the criminal community. It was not a fun place to live once you left your house.

I started selling homes in Inner North and Northeast on my birthday (December 11). I had to not just sell the homes; I had to sell the community. So as a broker I had to sell the neighborhood's present, its past, and, most importantly, its future.  
Read more here, and join the Portland discussion via hello@theatlantic.com.
---
Look Back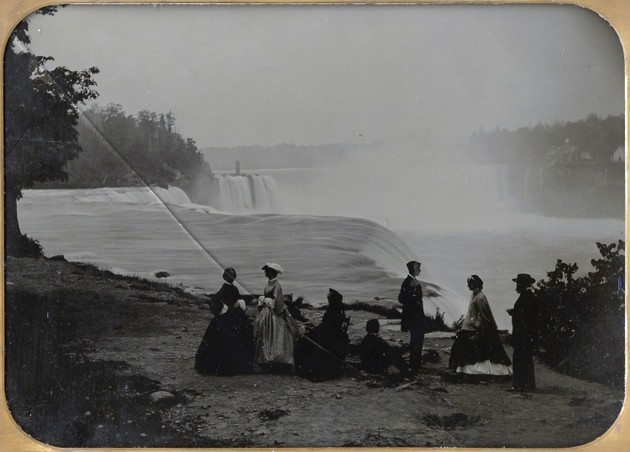 On this day in 1839, the government of France publicly presented the daguerreotype process as a gift to the world, having acquired rights to the first photographic procedure from its inventor, Louis Daguerre, in exchange for a lifetime pension. As Annie Nathan Meyer wrote in our January 1914 issue:
How immensely significant becomes the language of the bill introduced before the French Chamber to pension M. Daguerre: "To the traveler the apparatus of M. Daguerre would become a continual and indispensable necessity. It will enable them to fix their impressions without having recourse to the hand of a stranger."
The next time you spot a tourist wielding a selfie stick, think about that.
---
Verbs
Sweet potatoes saved, Bachelor contestants eat, Mary Bennet noticed, Frank Ocean delivers.
---