The Atlantic Daily: France's State of Emergency, Poor White Americans in Crisis, Olympics Begin
France struggled to keep its citizens safe, two new books shed light on a pressing problem, the 2016 games begin tonight, and more.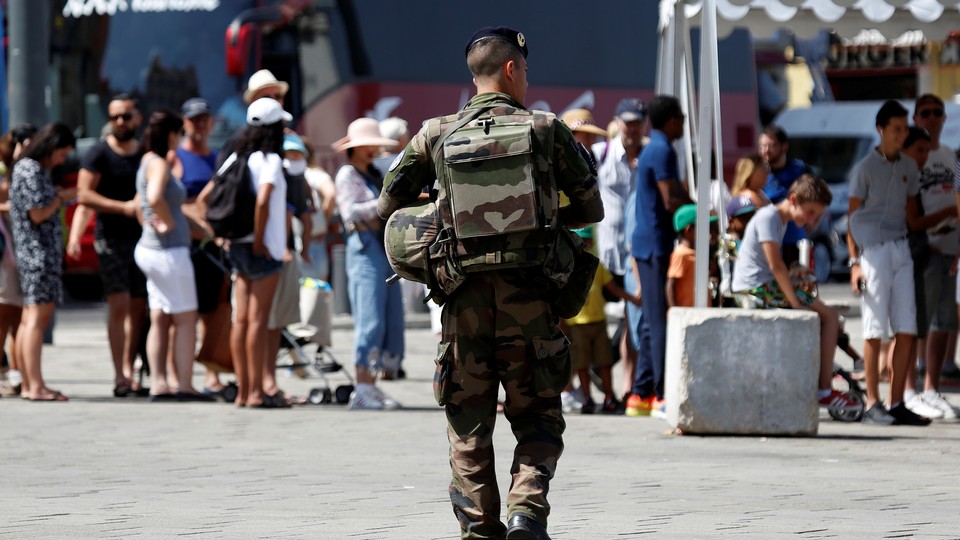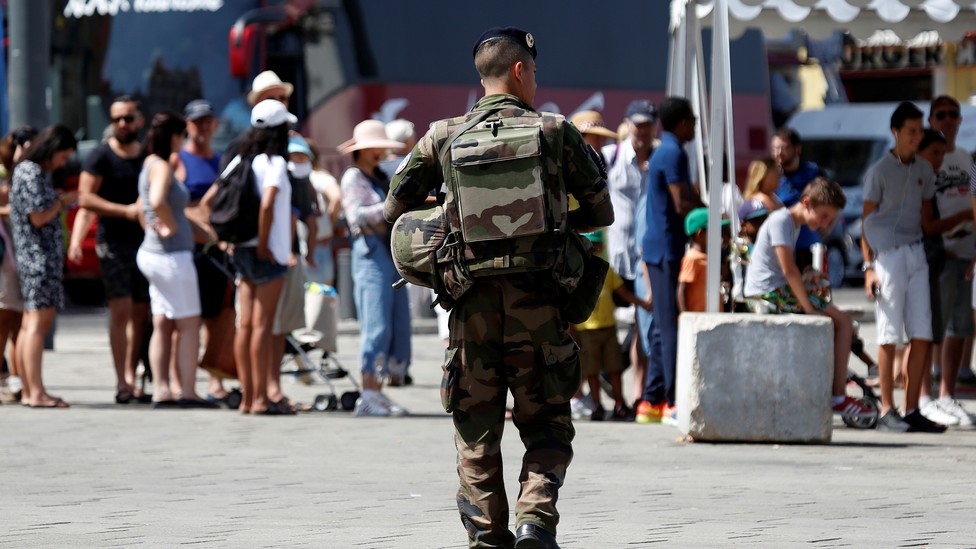 What We're Following
The 14-Month Emergency: For the past nine months, France has been living under a state of emergency, which is set to continue until January 2017. But the heightened security and restricted freedoms haven't fully succeeded in preventing terror; the country suffered two attacks in July. How can France keep its people safe? Three experts say the state of emergency isn't enough on its own.
LGBT Justice: Earlier this week, the Supreme Court issued a stay suspending a decision from a lower court that would have let a transgender boy in Virginia use the boys' bathroom at his school. The suspension is particularly poignant because victories in court for LGBT rights can be rare: Without laws that explicitly prohibit discrimination on the basis of gender identity or sexual orientation, there may not be much that judges can do.
American Despair: Mortality rates, opiate addictions, joblessness, and out-of-wedlock births among poor whites are on the rise—and so is the bitterness and anger that's led many to support Donald Trump. Their fellow citizens have reacted with surprise and very little sympathy. Two new books detail the history and current struggles of the white American underclass. Why didn't the nation see this crisis coming—and how can we solve it?
---
Snapshot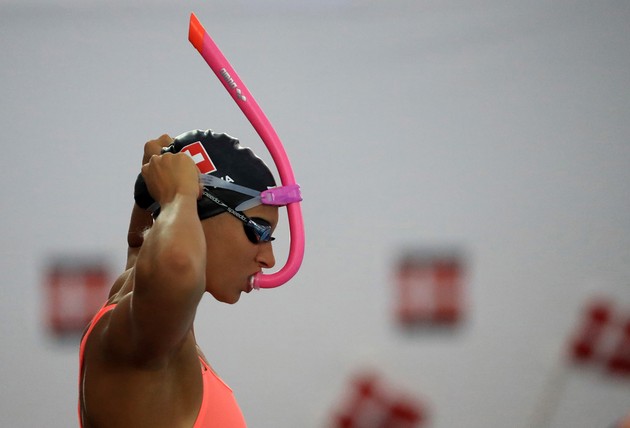 ---
Quoted: The Breakdown Edition
Non-starter: "The education system in this country has never worked for poor people and people of color. We're not calling for the status quo." —Hiram Rivera, an author of the Black Lives Matter education platform
Not started: "It's crazy how much they could have done in advance and nothing was done." —Christina Frigo, a pregnant woman in Miami, on the region's response to Zika
Going down: "It's becoming a Titanic situation, where everyone wants to grab a lifeboat." —Ben Howe, a conservative Republican who supports Hillary Clinton, on the Republican Party
---
Evening Read
Irina Dumitrescu on the curious appeal of bad food:
On blogs, in Facebook groups, in listicles and Tumblrs, people are celebrating "bad" food—dishes that are disastrous, unattractive, or just unhealthy. Some poke fun at the mishaps of chefs, bakers, and cookbook authors, like the website Cake Wrecks, with its pictures of tragically ambitious professional cakes. Other online collections, like the Gallery of Regrettable Food and Vintage Food Disasters, are filled with scans of disgusting-looking concoctions from old cookbooks. Websites like Someone Ate This celebrate the failures of home cooking in triumphantly unappetizing photos. Even Martha Stewart, who made a generation of homemakers feel inadequate, has been tweeting revolting photos of her meals, to general delight and horror.

Why has bad food become so popular? Didn't Julia and Alice and Jim and Marcella teach modern home cooks to draw on the best that continental cuisine had to offer, to buy fresh, local ingredients and treat them with respect? Which part of the culinary revolution was it that led to deep fried lasagna rolls or Mac n' Cheetos? At a time when blogs, YouTube videos, and specialized cookbooks can help even a novice produce respectable results in the kitchen, why are folks are turning to 1960s recipes to make jellied chicken and Busy Lady Beef Bake? Often, the more stomach-turning the dish, the more gleeful the prose about it, as if making terrible food somehow maintained the noble tradition of human ingenuity and experimentation. Once, humanity asked if it could walk on the moon. Now, it aims to recreate the nightmare of Tuna and Jell-O Pie.
Continue reading here.
---
News Quiz
1. In one study, researchers found that decreasing one's neuroticism could be worth $____________ in improved life satisfaction.
(Scroll down for the answer, or find it here.)
2 Between 1992 and 2004, foreign-born athletes won ____________ Olympic gold medals for the U.S.
(Scroll down for the answer, or find it here.)
3. According to a recent study, American high school students feel stressed ____________ percent of the time.
(Scroll down for the answer, or find it here.)
---
America by Air
Reader Anne Woods contributes a photo from above Hawaii's Puako Reef: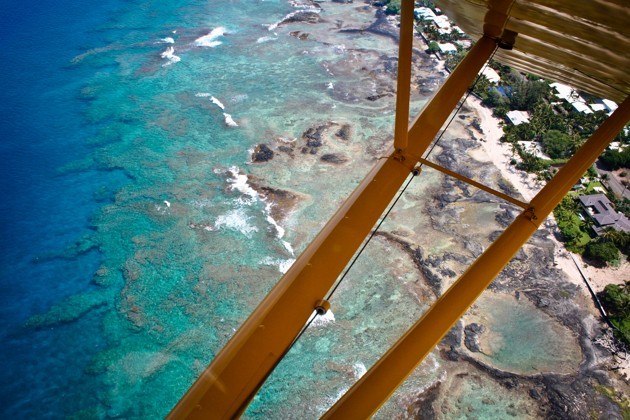 See more from our ongoing photo series here, and send your best aerial shots to hello@theatlantic.com.
---
Reader Response
How can schools do a better job of teaching students about ethics? One reader suggests a high-school economics requirement:
Even if one objects to neoclassical economics, I think that a class (or three) could do a strong job of teaching students the normative (value-based) side of economics as well as the positive (fact-based) side:

Here's how GDP is calculated. (What important moral considerations does GDP leave out?)
Here are the problems one finds polluting industries. (What is the best method for pollution abatement? And how does one avoid regulatory capture?)
Here's trade theory. (What are the potential benefits of free trade? What are the potential losses.)

Of course, this only addresses the discussion side of things. But it could be extended to actions. My old junior high school, for example, had a program where a fund was set aside for movies shown at lunch time. But for every act of vandalism, the cost of fixing it was deducted from the fun. And such acts and their costs were announced in home room the day after it happened. That incentive structure made vandalism much more an attack on the student body, rather than merely the creation of a mess that "somebody else" would have to clean up.
Read more here, and join the discussion at hello@theatlantic.com.
---
Verbs
Zombies battled, politicians eat, woodpecker safety gear designed, hidden portrait revealed.
---