The Atlantic Daily: Trump's Tipping Point, Britain's Terror Response, Women in Leadership
The GOP nominee continued to alienate his party, London planned to add 600 armed police officers to its force, women wrestled with complex intersecting roles, and more.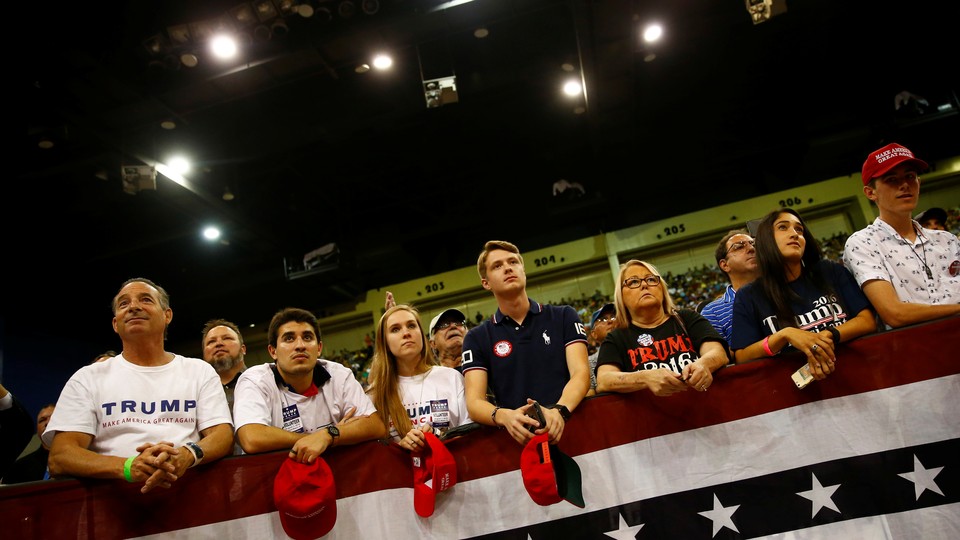 What We're Following
Divided Loyalties: After Donald Trump refused to endorse House Speaker Paul Ryan, Ryan's opponent in the Wisconsin primary followed up by attacking the congressman, accusing him of betraying his party's nominee. But Trump's running mate, Mike Pence, announced that he is backing Ryan—just one stop on Pence's apology tour to clean up after Trump's outrageous statements.  All in all, Trump seems to be fighting Republicans harder than he's fighting Hillary Clinton. Is the Trump campaign about to collapse?
A Shift in Strategy: In response to recent terrorist attacks across Europe, London is adding 600 more armed police officers to its police force. Only about 4 percent of Britain's police officers are armed—in 2015, only 5,600 of the 127,000 officers in England and Wales carried guns—and the increase shows a major change in London's policing practices.
The Buzz Around Zika: Computer modeling in a new report suggests that there were nearly 30,000 travel-related cases of the virus in the U.S. in June, when the CDC reported only about 1,200. Meanwhile, the New York Attorney General has issued a warning against products that claim to prevent Zika but aren't backed up by evidence; if you're looking for mosquito repellents, the EPA registers those that are proven to work.
---
Who's Leading Us
What does it mean to be a woman and in charge? What shapes these roles, where do they seem to diverge, and where do they intersect? This month, The Atlantic is exploring these questions and more, from the complicated power of a politician's pantsuit to the science (and the bias) behind hating Hillary Clinton's voice. We're talking to a woman in the U.S. who wants to redefine "women's work" and a woman in India who's helping 600,000 others find work that fits their family lives. And we want to hear from you: How have cultural pressures and gender expectations shaped your career choices? Share your stories via hello@theatlantic.com.
---
Snapshot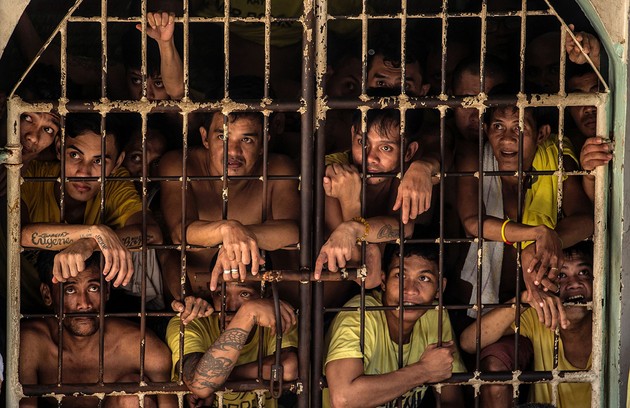 ---
Quoted: The Trial and Error Edition
Clinical trials: "We try it on one human being. Well, that didn't seem to kill them. Then we try it on another." —Mary Foulkes, a former FDA director, on the process of testing drugs
Trial by fire: "When you climb inside the belly of the aircraft, it's like climbing inside of a tin can sitting out in the sun." —Paul Mozeak, who loads baggage into planes
Trying times: "You're not going to have people jumping up and down saying, 'Test me! Test me!'" —Glenda Gray, a doctor and scientist, on the stigma of tuberculosis
What's the verdict? "Enacting these kinds of state laws shows that the world doesn't collapse when we create additional protections against gender discrimination." —Ariane Hegewisch, who studies women's earnings, on a Massachusetts equal-pay law
---
Evening Read
Caitlin Flanagan on how helicopter parenting can cause binge drinking:
A teenager growing up in one of the success factories—the exceptional public high school in the fancy zip code, the prestigious private school—will oftentimes be a person whose life is composed of extremes: extreme studying, extreme athletics, extreme extracurricular pursuits, and extreme drinking. Binge drinking slots in neatly with the other, more obviously enhancing endeavors. Perhaps it is even, for some students, necessary. What 80-hour-a-week executive doesn't drop her handbag on the console table and head to the wine fridge the second she gets home? Her teenager can't loosen the pressure valve that way—he has hours of work ahead. A bump of Ritalin is what he needs, not a mellowing half bottle of Shiraz. But come Saturday night? He'll get his release.

The top colleges reward intensity, and binge drinking is a perfected form of that quality. Moreover, it's highly correlated with some of the activities admissions officers prize most, such as varsity sports: High-school athletes are less likely to use drugs and more likely to drink alcohol than their fellow students. Colleges complain like hell about binge drinking, but their admissions policies favor the kind of kids most likely to take part in it.
Continue reading here.
---
News Quiz
1. A study conducted in North Carolina found that compared to homes in poor neighborhoods, homes in wealthier neighborhoods had many more ____________.
(Scroll down for the answer, or find it here.)
2. A new report on travel visas finds that the U.S. is more likely to welcome tourists if their home countries are growing ____________.
(Scroll down for the answer, or find it here.)
3. Though it's been criticized for hosting unsavory subgroups and a comment system that promotes groupthink, the website Reddit can be particularly helpful when it comes to ____________.
(Scroll down for the answer, or find it here.)
---
America by Air
A reader adds to our ongoing photo series with a view of Dinosaur National Monument on the Colorado-Utah border: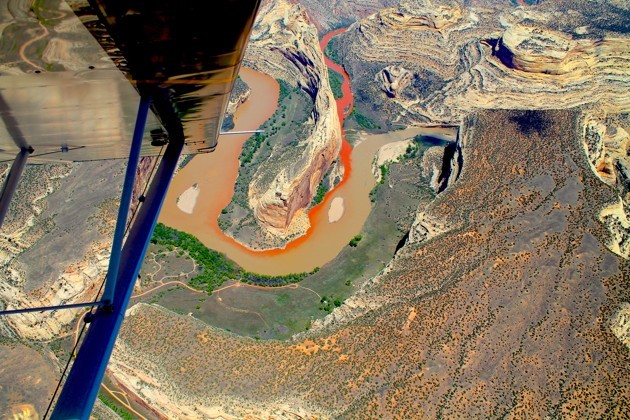 See more here, and send your aerial snapshots to hello@theatlantic.com.*
---
Reader Response
Should the U.S. provide federal funding for abortions through Medicaid? Hillary Clinton and her running mate disagree on the issue. A reader reframes the question:
Perhaps a better question [than "should taxpayers pay for abortions?"] is: Should a woman be denied insurance coverage for an abortion just because she's poor?

In fact, [when framed that way,] voters oppose the 40-year-old policy. A poll from Hart Research Associates [last year] shows 86 percent of voters agree that "however we feel about abortion, politicians should not be allowed to deny a woman's health coverage because she is poor." And there is broad consensus across age groups (90 percent of voters ages 18 to 34 and 84 percent of voters 65 and over) and party: 85 percent of independents, 79 percent of Republicans, and 94 percent of Democrats all agree.

So when the truth of the Hyde Amendment becomes clear—that politicians use this policy to deny a woman's decision, based on her income—Hyde's not so popular at all.

This is about more than politics; the stakes for a woman whose decision is denied by Hyde are high: a woman who wants to get an abortion but is denied is more likely to fall into poverty than one who can get an abortion. Whatever our personal views on abortion, politicians shouldn't stand in the way of a woman's decision.
Read more here, and join the discussion via hello@theatlantic.com.
---
Verbs
Traffic straddled, honeybees twerk, cargo shorts disdained, Pokémonument built.
---
*The newsletter dated August 2, 2016, mistakenly stated that Monument Valley is located in California. In fact, it's on the Arizona-Utah border. We regret the error.