The Atlantic Daily: Trump's Sacrifices, Brazil's Broken Promises, Communal Living
The nominee's comments about a Gold Star family caused outrage, the Rio Olympics enriched the rich, families made a village to raise a child, and more.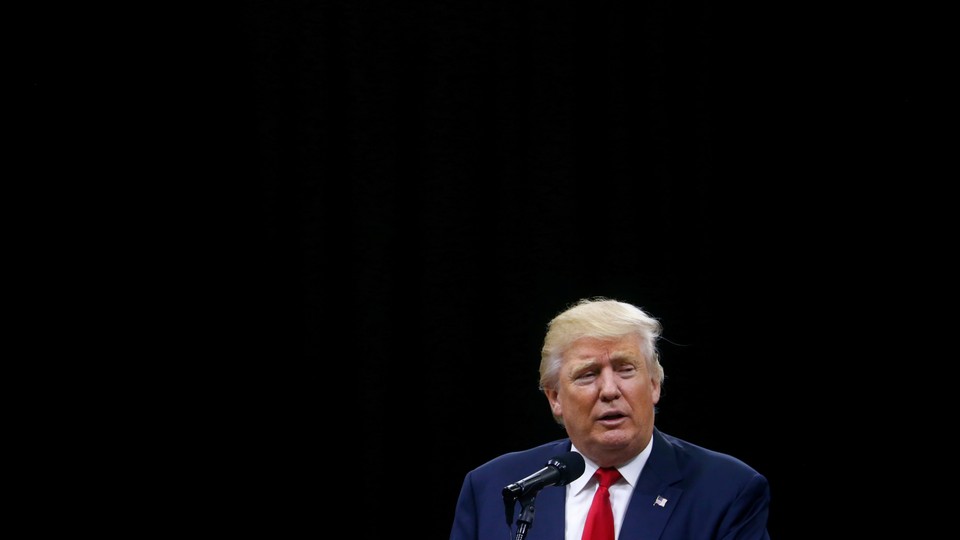 What We're Following
Donald Trump Does it Again: At a rally in Columbus, Ohio, the Republican nominee suggested that he would recognize Russia's seizure of Crimea, which the U.S. and most other nations consider illegal, and that the upcoming presidential election is "gonna be rigged." Over the weekend, Trump appalled leaders of his own party with his attack on Khizr Khan, the father of a Muslim American soldier killed in action in Iraq, in which the businessman implied his own "sacrifices" were equivalent. What will the next 98 days until Election Day bring?
Who's Getting the Gold? With opening ceremonies less than a week away, the world's top athletes are busy preparing for the Rio Olympics. Brazil, too, has spent the past seven years getting ready. But in spite of government promises that the $12 billion event would transform Rio, bringing vital infrastructure and resources to the city's urban poor, the only people who seem to have benefited are Brazil's most powerful families.
So Happy Together: Is communal living the best way to meet the challenges of modern parenthood? Four couples and their children are trying it out in Oregon, sharing rent, meals, childcare, and a single shower on their 20-acre property. Meanwhile, in New York, communal living spaces are increasingly popular among millennial Brooklynites, while a Syracuse startup  began construction in 2015 on a dormlike coliving space for lonely single adults.
---
Snapshot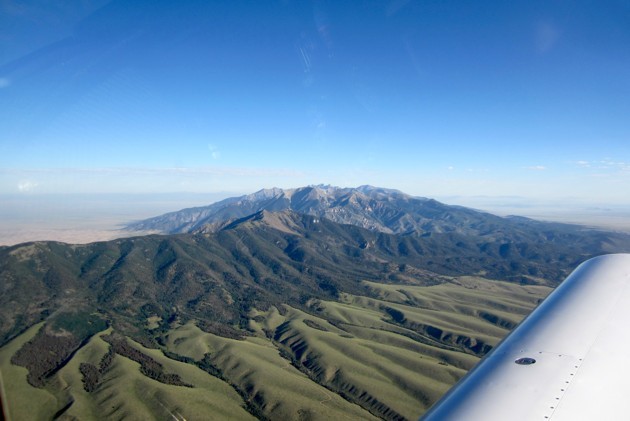 ---
Quoted
"The modal view is leave the freaking system alone." —Dan Kahan, who studies public perceptions of science, on how Americans see vaccines
"I thought I understood national politics pretty well, but this year is so baffling that I feel like I'm in another culture."—Newton Minow, who helped create the system of televised presidential debates
"It's a very, very squishy area." —Andrew Cowan, an appraiser and auctioneer, on selling infamous murder weapons
---
Evening Read
Kaveh Waddell on a video game that lets players torture Iraqi prisoners:
What if there were a way to make sense of state-sanctioned torture in a more visceral way than by reading a news article or watching a documentary? Two years ago, that's exactly what a team of Pittsburgh-based video-game designers set out to create: an experience that would bring people uncomfortably close to the abuses that took place in one particularly infamous prison camp.

In the game, which is still in development, players assume the role of an American service member stationed at Camp Bucca, a detention center that was located near the port city of Umm Qasr in southeast Iraq, at an undetermined time during the Iraq War. Throughout the game, players interact with Iraqi prisoners, who are clothed in the camp's trademark yellow jumpsuits and occasionally have black hoods pulled over their heads. The player must interrogate the prisoners, choosing between methods like waterboarding or electrocution to extract information. If an interrogation goes too far, the questioner can kill the prisoner. …

Throughout the game, the player accrues points by completing assigned tasks, or loses them by failing. But the points never amount to anything. The game can't be won.
Continue reading here.
---
What We're Talking About
Juleyka Lantigua-Williams writes:
When I was growing up, adults in my family talked politics all the time, almost as much as they talked baseball. But in our family, politics was personal because my father's father briefly worked for [Dominican dictator Rafael] Trujillo, as an assistant of some sort. At our weekend family gatherings, some aunt or uncle could be found surrounded by nieces and nephews like me, breathing in a fresh retelling of a hand-me-down story from my grandfather's past—in hushed whispers, of course.

I am partially a product of the codes and mores established by my grandparents, who raised most of their children during the Trujillato. … Dominican author Junot Díaz has said that all Dominicans are Trujillo's children. … The idea of having a genetic link to Trujillo—an evil force so pure that it warped an entire country—has stayed with me ever since.
Did you or members of your family grow up under an authoritarian regime? How do you feel it shaped you? Share your stories via hello@theatlantic.com.
---
News Quiz
1. Though woolly mammoths on Alaska's Saint Paul Island survived for 8,000 years after their mainland counterparts went extinct, scientists have determined that they ultimately died of ____________.
(Scroll down for the answer, or find it here.)
2. In a South Korean suicide prevention program called "Happy Dying," participants write their own mock eulogies and spend time meditating in ____________.
(Scroll down for the answer, or find it here.)
3. Some artists and educators in Cuba hope to combat racism in the country by making ____________ an official part of the school curriculum.
(Scroll down for the answer, or find it here.)
---
Reader Response
What's your worst travel experience?  This reader was stranded in Romania with no local currency:
We had no money for food, lodging, or train tickets. A friendly young Romanian man approached offering to help us change money on the black market. … He told us he knew of a bus station that would take us from Bucharest to Istanbul. He led us out of the station and around a corner to a small bus ticket station, and, while he practiced English with my husband, I hand-signaled with an older woman enough for her to accept my $20 USD for our ride out.

When we informed our friendly translator/guide that we no longer required his services, he kicked my husband in the shin (my husband was a towering 6'4") and declared that he would "get his gun and come back to shoot us." We were completely terror-stricken.
Read more here, and send your horror stories to hello@theatlantic.com.
---
Verbs
Mermaid cast, men consulted, Russia invaded, Frank Ocean livestreams, pocket constitution sales soar.
---