The Atlantic Daily: Russian Airstrikes, a Blow to Obamacare, the Power of Play
Russia looked poised for a more active role in Syria, the president's health-care and clemency initiatives suffered setbacks, kids learned self-control from a surprising source, and more.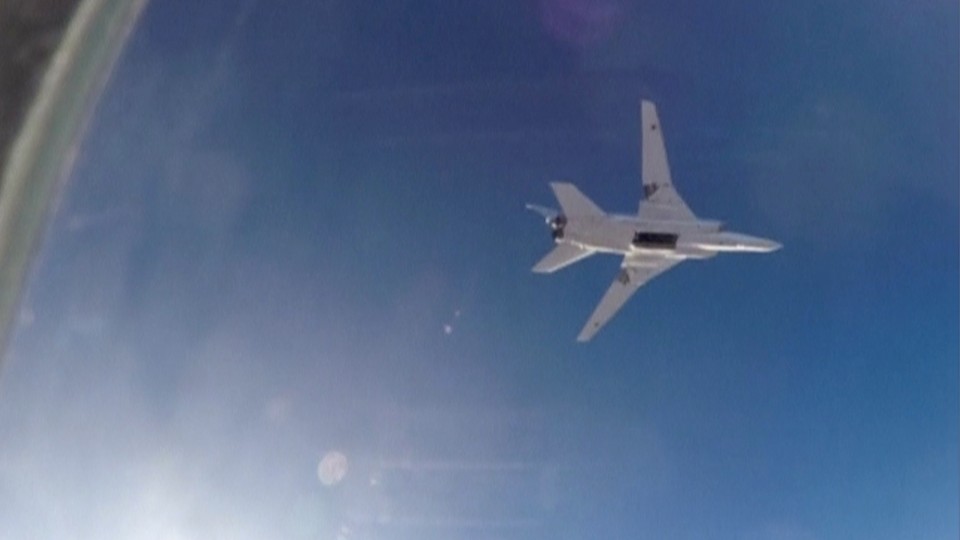 What We're Following
Russia's Got a Brand-New Base: Russian planes bound for bombing ISIS targets in Syria took off from Iran's Hamdan airbase today—a new point of departure that marks a change in Moscow's involvement in Syria. Previously, the country's bombers would depart from a Russian base and travel about 2,000 kilometers in order to carry out strikes—against both ISIS and other, Western-backed groups—on behalf of Bashaar al-Assad's regime. Departing from Iran will make such airstrikes cheaper and faster for Russia to execute.
The Best-Laid Plans: In the latest blow to President Obama's signature health-care reform bill, the insurance giant Aetna has announced it will back out of almost 70 percent of its Affordable Care Act health exchanges after losing $200 million in the second quarter of 2016. Meanwhile, a campaign to free 2,000 non-violent drug offenders under Obama's clemency initiative is running up against a petition process mired in bureaucracy. Is there still time for the president to carry out his plans in the last months of his term?
Play for Success: Are demanding academic schedules—and the intense pressure that comes with them—really the way to help students succeed? Research suggests that what makes for a happy and successful life isn't necessarily achievement so much as self-control—and that play, which requires making up a set of rules and roles and then following them, is one of the best ways for kids to practice it.
---
Snapshot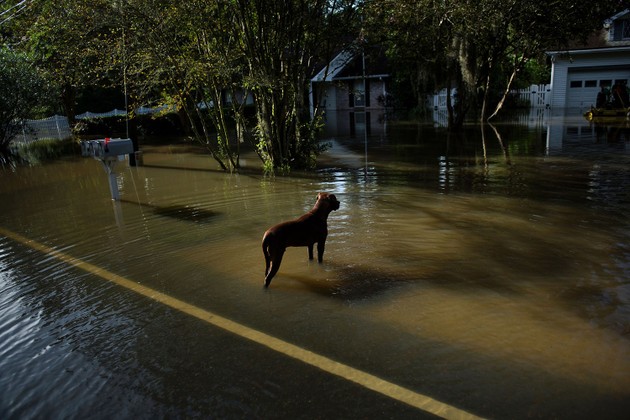 ---
Quoted: The Consensus-Building Edition
Voted off the island: "It was just surprising how the necessity of removing pigs wasn't a widely shared viewpoint." —Scott Morrison, a biologist, on recovering endangered species on an island overrun with invasive feral pigs
All opposed, say nay: "That is 100 percent not a thing." —Josh Connolly, a congressional staffer, on the legislation allegedly nicknamed "the Gawker Bill"
Doctor, do you concur? "[It requires] training the algorithm so it can say, 'This is a wound that looks like it will heal.'" —Jonathan Kanevsky, a plastic surgeon, on teaching computers to evaluate burns
---
Evening Read
Michelle Iwen on sipping scotch chilled by a chunk of an iceberg:
It wasn't until my glass was more water than alcohol that I actually tasted the iceberg. A hint of mineral, similar to licking a stone or drinking unfiltered water from a glacial stream. I later learned that icebergs calving from glaciers in both Greenland and Antarctica deposit substantial quantities of iron into the ocean, the rates of which are only expected to increase with continued global warming. Massive icebergs like B15 have deleterious impacts on wildlife, including penguins—forcing them to travel ever farther to get back to their chicks. But they also have a positive influence on some biota, like phytoplankton. Did I taste a hint of iron from the ghost of 10,000 year old glacial ice? It might just be the chemical pollutants from the tourist cruise ships that bring up to 30,000 people a year to Antarctica, most of them Americans like me.
---
News Quiz
1. According to engineers, the amount of work that needs to be done on America's infrastructure by 2020 will cost ____________.
(Scroll down for the answer, or find it here.)
2. In 2001, Robert Downey Jr. won a Golden Globe for his role in ____________.
(Scroll down for the answer, or find it here.)
3. Three out of five Trump supporters in Texas would support ____________ if Hillary Clinton is elected President.
(Scroll down for the answer, or find it here.)
---
Sage, Ink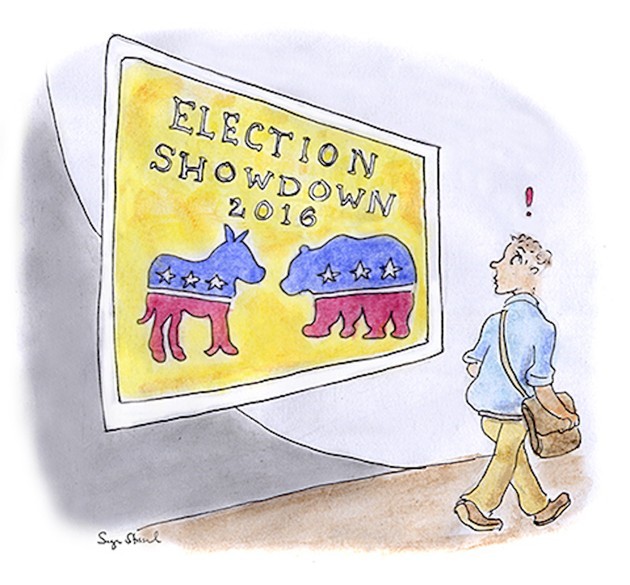 ---
Reader Response
A reader who was born and raised in Portland, Oregon, joins our ongoing discussion about race relations and gentrification in the city:
I had no idea that Portland was such a white city until much much later in my life.  I grew up surrounded by African Americans, and things seemed to be generally cool between most white and black people on a day-to-day basis. I did witness African American friends getting targeted by police for things that I could get away with, so I don't want to paint a pure rosy picture, but in some respects it feels more divisive now than ever, despite seeing less racist stuff than was in Portland during the '80s skinhead movement.

I understand the frustration of having trouble living in the neighborhood you grew up in. I am faced with that struggle every day, and being white makes it no less challenging to write that ever-increasing rent check. I appreciate your article focusing on the money issue, because I feel that while Portland still has some race issues on the fringes of society, the biggest future problems for us Portland natives comes from the invading California / New York horde, and that boils down to money and class. They want a ticket for the Portland amusement ride, but the people who made Portland weird, cool, and fun have been leaving because of money.
Read more here, and share your own experience at hello@theatlantic.com.
---
Track of the Day
In honor of the jazz vibraphone master Bobby Hutcherson, who died on Monday at age 75, David Graham recommends "Catta," a "rhythmic masterpiece" with a "mesmerizing" vibe solo. Listen here.
---
Look Back
One hundred and twenty years ago today, a group of prospectors in Canada's Yukon Territory discovered gold in a tributary of the Klondike River, which they named Bonanza Creek.* The Klondike Gold Rush unfolded from there. As Jack London wrote in our July 1903 issue:
The Alaskan gold-hunter is proverbial, not so much for his unveracity, as for his inability to tell the precise truth. In a country of exaggerations, he likewise is prone to hyperbolic descriptions of things actual. But when it came to Klondike, he could not stretch the truth as fast as the truth itself stretched. [Discoverer George] Carmack first got a dollar pan. He lied when he said it was two dollars and a half. And when those who doubted him did get two-and-a-half pans, they said they were getting an ounce, and lo! ere the lie had fairly started on its way, they were getting, not one ounce, but five ounces. This they claimed was six ounces; but when they filled a pan of dirt to prove the lie, they washed out twelve ounces. And so it went. They continued valiantly to lie, but the truth continued to outrun them.
---
Verbs
Pyongyang propaganda vlogged, vanity plates vindicated, flight-attendants translated, Spam succeeds, British bells beloved.
---
*This newsletter originally stated that the Klondike Gold Rush began in Alaska. We regret the error.