The Atlantic Daily: On the Attack
Clinton slammed Trump in a speech in Nevada, Turkey felled an ISIS stronghold, LGBT seniors searched for acceptance, and more.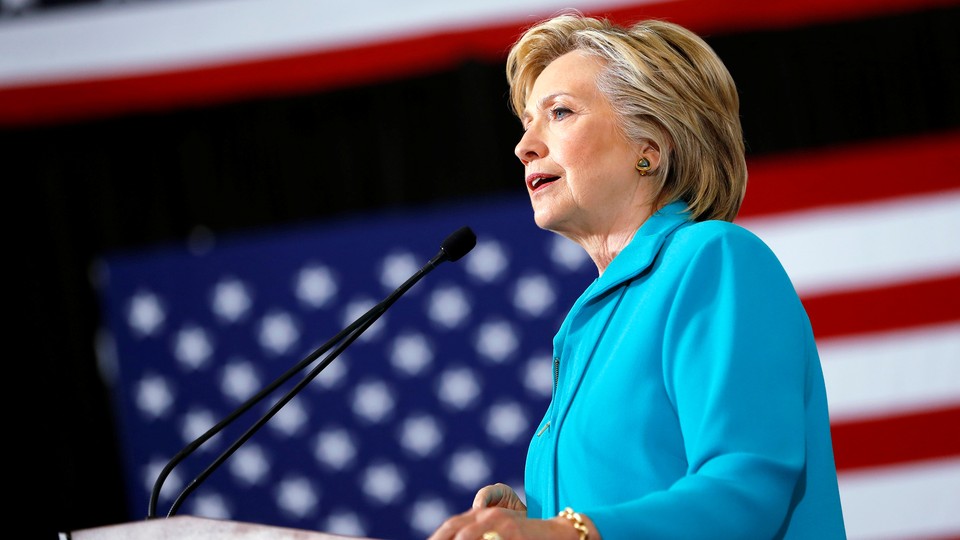 What We're Following
On the Campaign Trail: Speaking from Reno, Nevada, this afternoon, Hillary Clinton launched a harsh attack on Donald Trump, calling him a "loose cannon" who had "built his campaign on prejudice and paranoia." As evidence, she could easily point to Stephen Bannon, the new CEO of Trump's campaign, who—writes Conor Friedersdorf—is not only anti-left, but "radically anti-conservative, with no apparent regard for custom or continuity or prudence or the need to fear and restrain populist passions."
Turkish Incursion: As Turkish forces advanced into Syria to capture the ISIS-held town of Jarablus, Kurdish rebels pulled back. Both groups are fighting ISIS, and the Kurds have been notably successful—but since Turkey sees the Kurdish groups as a threat, its ally, the U.S., has asked the Kurds to withdraw. How effective is Turkey's strategy against ISIS, though? Aaron Stein argues the nation would do better to confront the terrorist group within its borders—which, thanks to the crackdown after July's failed coup, the government has rendered itself incapable of doing.
Coming Out in Support: Seventy-two percent of Americans—including three-quarters of Democrats and two-thirds of Republicans—now support passing  laws to protect gay, lesbian, and transgender Americans from discrimination. The numbers suggest that politicians in several states who have recently pushed against non-discrimination ordinances are far behind the changing views of their constituents. One area that's less accepting? Senior-care centers, where one survey found only 22 percent of LGBT seniors felt they could be open about their sexual identities. Some caregivers are working to change that.
---
Snapshot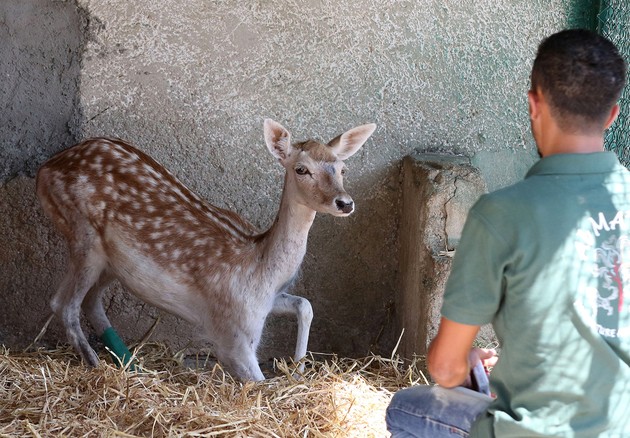 A fawn rescued from a zoo in the Gaza Strip settles into its new home at an animal refuge in Amman, Jordan, on August 25, 2016. See more photos of the 15 rescued animals here.
---
Quoted
"It was kind of hard to understand what exactly the revolution was about until the end." —Ariana Gallegos, a Washington, D.C. resident, on a recent speech by former presidential candidate Bernie Sanders
"Sitting in an ambulance ends up being more time than I get to spend with my wife. It's almost like having a second marriage." —Jason Hernandez, a paramedic
"For me, personally, it is a question of aesthetics. Life is something beautiful." —Claudius Gros, a theoretical physicist, on why he'd want to create the conditions for life on other planets
---
Evening Read
Alana Semuels on Connecticut's unequally funded schools:
The discrepancies occur largely because public school districts in Connecticut, and in much of America, are run by local cities and towns and are funded by local property taxes. High-poverty areas like Bridgeport and New Britain have lower home values and collect less taxes, and so can't raise as much money as a place like Darien or Greenwich, where homes are worth millions of dollars. Plaintiffs in a decades-old lawsuit in Connecticut, which heard closing arguments earlier this month, argue that the state should be required to ameliorate these discrepancies. Filed by a coalition of parents, students, teachers, unions, and other residents in 2005, the lawsuit, Connecticut Coalition for Justice in Education Funding (CCJEF) v. Rell, will decide whether inequality in school funding violates the state's constitution.
Continue reading here, as Semuels talks to teachers and officials about the funding problems and delves into the history of how America funds its schools.
---
What Do You Know?
1. In the atrium of the Trump Tower in New York City, "Make America Great Again" hats sold for ____________ apiece before city government ordered the sales counters removed.
(Scroll down for the answer, or find it here.)
2. The Zika virus survives in semen for up to ____________, according to a recent report.
(Scroll down for the answer, or find it here.)
3. The Arizona Coyotes have hired Dawn Braid as the first female coach in the ____________.
(Scroll down for the answer, or find it here.)
---
America by Air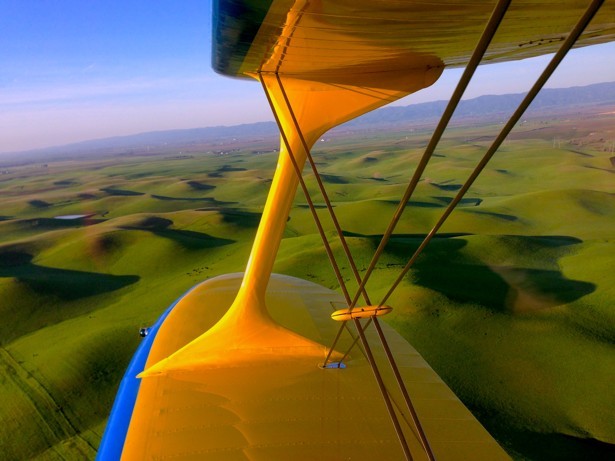 ---
Reader Response
An Asian American reader joins the discussion of race relations in Portland, Oregon:
Asian and Pacific Islanders are the largest minority in Portland [according to the 2010 census, "Hispanic/Latino" is actually the largest non-white group, at 9.4 percent—compared to 7.1 percent for "Asian"], surpassing Native Americans [1 percent]. To exclude us from a supposed examination of the racial history of the region is inexcusable. Given the consistent exclusion of Asians from certain racial narratives at The Atlantic, it suggests racial bias, even if subconscious.  

Portland, regardless of its racist past, was a lovely city to live in and an egalitarian paradise of race relations compared to growing up in Los Angeles. Other than annoying guys hitting on me solely for being Asian—not a phenomenon solely limited to white men, by the way—I can't report any racial incidents.
Read more here. If you've lived in Portland as a person of color, does your experience agree with this reader's? Write to us at hello@theatlantic.com.
---
Look Back
Happy 100th birthday, National Parks Service! The government agency that cares for Yellowstone, Yosemite, the Grand Canyon, Denali, Dinosaur National Monument, Rocky Mountain National Park, Grant's Tomb, the National Mall, and many more national treasures was established on this day in 1916. As John Muir wrote in our August 1897 issue:
It took more than three thousand years to make some of the trees in these Western woods,—trees that are still standing in perfect strength and beauty, waving and singing in the mighty forests of the Sierra. Through all the wonderful, eventful centuries since Christ's time—and long before that—God has cared for these trees, saved them from drought, disease, avalanches, and a thousand straining, leveling tempests and floods; but he cannot save them from fools,—only Uncle Sam can do that.
---
Verbs
Strangers approached, universe named, students de-stressed, iPhone updates required.
---