The Atlantic Daily: Olympic Hurdles, Zika Vaccines, Obama on ISIS
Russian athletes were cleared to participate in Rio, scientists tested vaccines on monkeys, the president evaluated air strikes' success, and more.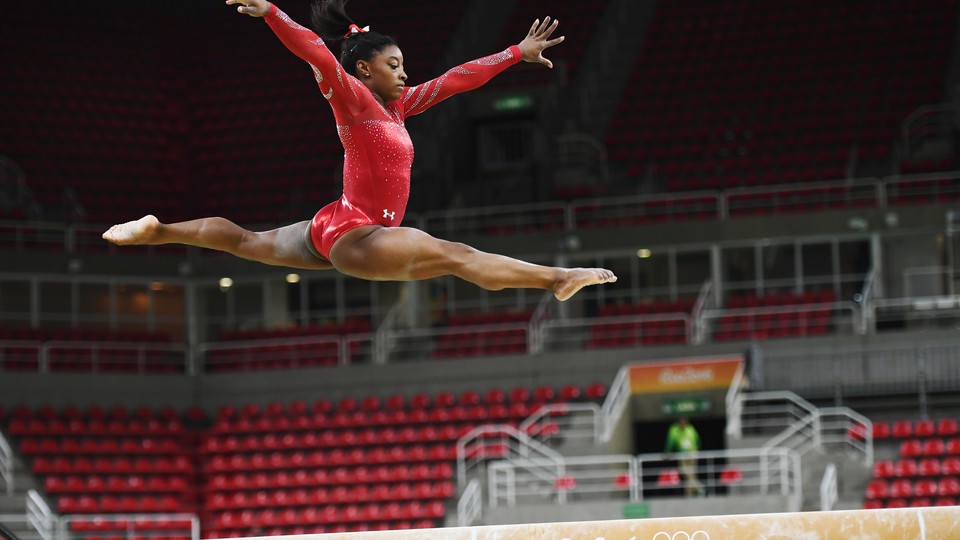 What We're Following
Hurdles to Clear: The International Olympic Committee has cleared 270 Russian athletes—about 70 percent of the original team—to participate in the Rio games. Meanwhile, with two days to go before opening ceremonies, the Olympics continue to suffer from technical difficulties, from a lost stadium key to a serious sewage problem. Though the games haven't always been an economic disaster for their hosts, Rio, like many cities before it, seems to have bitten off more than it can chew.  Still, the athletic achievements promise to be spectacular. Here's how to watch.
A Vaccine for Zika: Or maybe even three. Scientists have developed three types of vaccine that successfully protect monkeys from Zika. The next step is human trials, which are set to begin on one of the vaccines in October. Among U.S. citizens, the virus is posing a particular threat to members of the military: more than 40 service members have been infected since January, including one pregnant woman.
An Update on Strategy: After almost two years of U.S. air strikes against the Islamic State in Iraq and Syria, President Obama says he believes the strategy is "necessary, but not sufficient" to address the threat of terrorism.  If the president had a council of historical advisers, would it help him develop a better response to ISIS? Here's how two historians make the case.
---
Who We're Talking To
Today, we interviewed:
A woman fighting to protect Uganda's girls from human trafficking.
The postmaster of America's oldest continuously operating post office, which turns 200 today.
A historian of hearts and brains, and how they're treated in culture. For instance: Descartes believed the soul was located behind the eyebrows.
---
Snapshot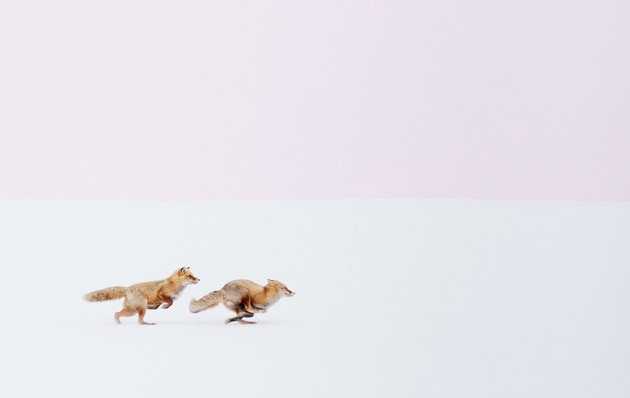 ---
Quoted: The Hunger Games Edition
Hungry for attention: "He's like mayonnaise on a ham sandwich! Donald is the ham." —Becky Bost, who supports Donald Trump, on vice presidential nominee Mike Pence
Hungry for business: "It's not just about the share of stomach anymore. ... It's about share of attention." —Ben Miller, an analyst at Taco Bell, on attracting customers
Hungry for change: "You create difficulties to sell solutions." —Paulo Sotero, a Brazilian journalist, on how bureaucracy fits in Brazil's economy
---
Evening Read
Georgia Perry on imagination in the augmented-reality age:
At the start of every school year, Diane Levin, an education professor at Boston's Wheelock College who teaches a course called "Meaning and Development of Play," has her students interview people of different ages about how they used to play when they were children. The results are not surprising: Every year, her students report that interview subjects over age 50 played outside all day in big groups of their peers, with a few toys ("maybe a ball") and no adult supervision. People between the ages of 20 and 40, who grew up in the 1980s, '90s, and early 2000s, watched a lot of television but still played outside, often make-believe games inspired by TV shows and movies.

For young people today, however, it's a different story. "They hardly play. If they do play it's some TV script. Very prescribed," Levin said. "Even if they have friends over, it's often playing video games."

That was before Pokémon Go, though.
Continue reading here.
---
News Quiz
1. Amorphophallus titanum, the binomial title of the ____________ flower, translates roughly to "Lumpy the Mega Penis."
(Scroll down for the answer, or find it here.)
2. In 2010, about 55 million tweets were sent per day. Six years later, a single day's tweets number approximately ____________.
(Scroll down for the answer, or find it here.)
3. A study found that ____________ policies decreased young, low-skilled black men's chances of being hired by 5.1 percent.
(Scroll down for the answer, or find it here.)
---
Reader Response
What's your worst travel experience? A reader writes:
Back in 2008, after completing college, I went on a backpacking trip through South America. Best time I ever had.

But it didn't end well. I was in Quito, Ecuador, and I returned late to my youth hostel after getting lost. I'm a rather huge fellow, so I wasn't much nervous about it. While standing outside the place waiting for the receptionist to wake up, two ladies approached me—and wrapped themselves around me.

They did so not because of my immense allure, but rather to pickpocket me. After I felt my phone leave my pocket, I caught a hold of one of the señoras demanding it back. She took out a can of pepper spray and gave me a long extended blast to my face.
Read more here, and share your stories at hello@theatlantic.com.
---
Verbs
Ark encountered, bracelet tweeted, clicks baited, Cheerios spiced.
---