The Atlantic Daily: Looking for Justice
A viral photo drew attention to Syria's crisis, the U.S. government cut ties with private prisons, a filmmaker's rape charges came under scrutiny, and more.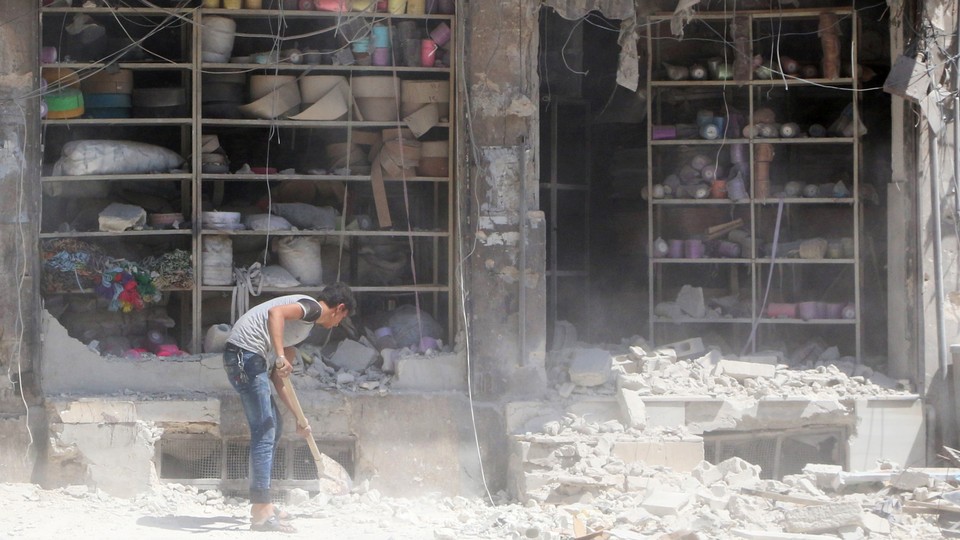 What We're Following
Eyes on Syria: A photo of a 5-year-old boy, Omran Daqneesh, who was injured in an airstrike in the besieged Syrian city of Aleppo has gone viral, drawing new attention to Syria's ongoing civil war. The global reaction, however, seems limited to just that: attention. Those sharing the photo show little hope that world leaders will intervene in the crisis—and people inside Syria are losing hope as well.
Severed Ties: The U.S. Department of Justice has announced that federal inmates will no longer be housed in private prisons. The decision is based on a report that found private prisons have worse safety records than federal facilities and—with the government spending $639 million on private-prison contracts in 2013—they do not save taxpayers money. It's an important step for a government struggling to address the nation's mass incarceration  crisis—but it will only affect about 11 percent of the people in federal custody, and questions remain about where the private prisons will next turn to fill their cells.
Reckoning With History: A 1999 rape case against the filmmaker Nate Parker resurfaced this week, along with news that the woman who accused Parker and his college roommate of raping her committed suicide in 2012. Parker was cleared of the charges in court and has expressed regret for his actions, leading some to argue that the media's attention to the case is unnecessary—especially given Parker's role as director, star, and producer of The Birth of a Nation, a forthcoming film about Nat Turner's 1831 slave rebellion that marks a major step for diversity in Hollywood. But that's the point, writes Gillian B. White: "The importance of works like this one, and the respect and admiration they afford individuals like Parker who break through longstanding barriers, make such scrutiny vital."
---
Snapshot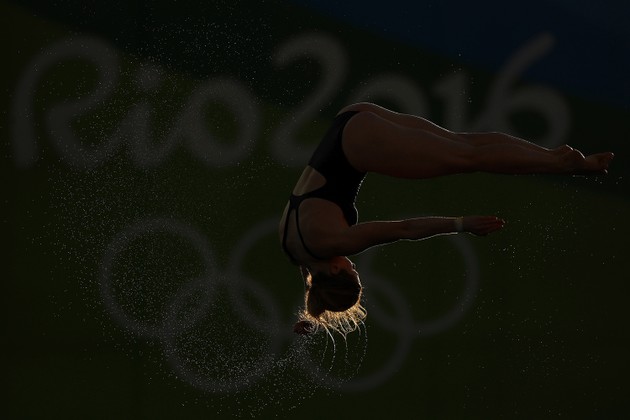 ---
Evening Read
Emma Green on the platform statement on Israel and Palestine released by the Movement for Black Lives:
Of all the positions included in the platform, this is the one that has generated the most backlash. The conflict is largely one of language: Jewish groups have been most upset about its use of the words "genocide" and "apartheid" to describe Israel's actions against the Palestinians, describing the terms as "offensive and odious." Some progressive, social-justice-oriented organizations have condemned the statements in part; others have condemned the movement in full. Church groups have repudiated it. Jews of color have struggled with it. In the wake of what should have been a powerful moment, black activists have found themselves at odds with the one group that may have been most ready to support them as allies.
---
What Do You Know?
1. On average, Americans ages two and older spend at least two hours every day  ____________.
(Scroll down for the answer, or find it here.)
2. In the growing U.S. trucking industry, some drivers travel up to ____________ miles every week.
(Scroll down for the answer, or find it here.)
3. Between 2014 and 2015, 366,000 people moved to the state of ____________.
(Scroll down for the answer, or find it here.)
---
Reader Response
How have cultural pressures shaped your career choices? One woman writes:
My family actively told me I would fail science and math courses. I was told that "girls don't take Physics" and "You're just going to fail out of school, so you should just drop out and come home." I was called dummy and stupid. I was actively discouraged. My father yelled at me because he was angry that I took Organic Chemistry and he could not understand it. He even told me I would die without him. Typical abusive narcissistic parent.

But thanks to my best friend and mentors, I graduated with my science degree, went to law school, and have been practicing law for the past four years. Luckily I'm independent and stubborn, otherwise I see how it's very easy to cave into the pressure and believe the BS.
Read more here, and share your own experience via hello@theatlantic.com.
---
Look Back
On this day in 1920, the 19th Amendment to the U.S. Constitution was ratified, granting women the right to vote—and marking a victory for equal rights over fears that civic engagement was somehow incompatible with domestic life. As Samuel McChord Crothers pointed out in our July 1914 issue, "Housekeeping is not an absolutely continuous performance, and neither is voting."
---
Verbs
Self-driving Ubers summoned, swimmers all wet, Whopperitos embraced, "flying bum" lifts off.
---