The Atlantic Daily: Ben-Hur, Welfare Reform, and Other Embarrassing Flops
A $100 million movie failed at the box office, Bill Clinton's controversial reforms turned 20, the world's sixth-largest country left Rio without a medal, and more.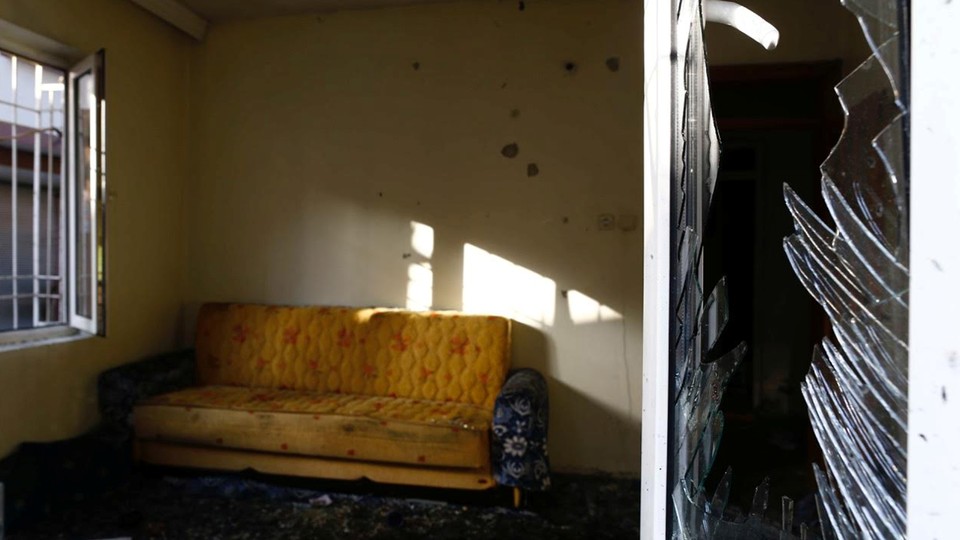 What We're Following
Tragedy in Turkey: Fifty-four people have died and 66 are still in the hospital after a suicide bombing struck a wedding in southern Turkey on Saturday night. No one has claimed responsibility for the attack, although Turkey's president blames the Islamic State. Early reports said the bomber was a boy between 12 and 14. More than half of the victims killed were also children.
Olympic Hurdles: Pakistan just had its worst Olympics ever. Despite being the sixth-largest country in the world, the nation of almost 190 million sent only seven athletes to Rio, and they brought home not a single medal—a reminder that the medal count sometimes reflects not which countries harbor the most athletic glory, but which countries' athletes have the most access to it.
Epic Fail: A $100 million remake of the 1959 classic film Ben-Hur failed miserably at the box office this weekend, bringing in only $11.4 million in spite of producers' desperate attempts to attract the religious audience that turned The Passion of the Christ into a blockbuster. Failing to appeal either to younger viewers (who wouldn't recognize the story) or to older ones (who would prefer the original anyway), the film is the latest evidence that Hollywood's reboot-based business model just isn't working.
What we covered this weekend: Immigrant Olympians, undocumented students, the controversy over Caster Semenya, Antonin Scalia's law-enforcement legacy, Kentucky's life-sized Noah's Ark replica, motels of the atomic age, the complex debate over Nate Parker's past, and the problem with vowing to "defeat" ISIS.
---
Snapshot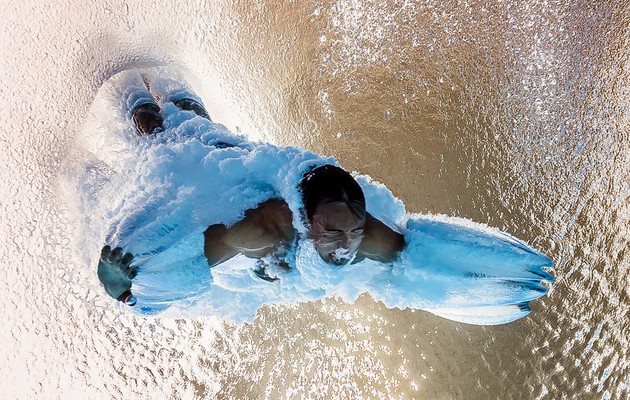 ---
Who We're Talking  To
Today we interviewed:
Joe Biden, vice president of the United States and—as The Atlantic's Steve Clemons puts it—"the golden retriever of the [Obama] administration."
Natalie Y. Moore, a journalist in Chicago and an expert on the systems that keep Chicago segregated.
Hilary Hawthorne, an optometrist in California who's spent over 20 years working to keep her patients from losing their sight.
---
Evening Read
Kathryn Edin and H. Luke Shaefer on Temporary Assistance for Needy Families (TANF), the welfare program that turns 20 years old today:
Today, across the country, welfare is—at best—a shadow of its former self. In much of the Deep South and parts of the West, it has all but disappeared. In the aftermath of welfare reform, there has been a sharp rise in the number of households with children reporting incomes of less than $2 per person per day, a fact we documented in our book, $2 a Day. As of 2012, according to the most reliable government data available on the subject, roughly 3 million American children spend at least three months in a calendar year living on virtually no money. Numerous other sources of data confirm these findings. According to the most recent data available (2014), TANF rolls are now down to about 850,000 adults with their 2.5 million children—a whopping decline of 75 percent from 1996. TANF was meant to "replace" AFDC [Aid to Families With Dependent Children]. What it did in reality was essentially kill the U.S. cash welfare system.
Read the rest here. If you have received aid under either of those welfare programs and can speak to what worked and what didn't, we'd like to hear from you: hello@theatlantic.com.
---
What Do You Know?
1. Myxozoans, microscopic parasites that infect fish with a condition called whirling disease, are most closely related to ____________.
(Scroll down for the answer, or find it here.)
2. The eradication of ____________ in 1980 has since spared an estimated 60 million lives.
(Scroll down for the answer, or find it here.)
3. Transactive memory, in which close friends draw on each others' knowledge, depends heavily on ____________.
(Scroll down for the answer, or find it here.)
---
Reader Response
What's it like to live alone as you grow older? A reader writes:
Nobody seems to care that I live alone in my 70s. My two adult children and four adult grandchildren are busy living their lives. It's hard to put into words the feelings of loneliness that overcome me.

I give many gifts to my children. Yes, I'm invited to birthday parties and graduations—any celebration requiring a gift—and now I am broke, living off Social Security, fearful I'll soon be homeless. I'm lonely and in fear of my immediate future.
Read more here. If you or your family members are going through a similar experience, tell us about it at hello@theatlantic.com.
---
Look Back
As we noted above, President Bill Clinton signed TANF into law 20 years ago today. In our March 1997 issue, Peter Edelman, a Clinton appointee who resigned in protest over the bill, called it "The Worst Thing Bill Clinton Has Done":
How bad, then, is it? Very bad. The story has never been fully told, because so many of those who would have shouted their opposition from the rooftops if a Republican President had done this were boxed in by their desire to see the President re-elected. … The same de facto conspiracy of silence has enveloped the issue of whether the bill can be easily fixed. The President got a free ride through the elections on that point because no one on his side, myself included, wanted to call him on it. He even made a campaign issue of it, saying that one reason he should be re-elected was that only he could be trusted to fix the flaws in the legislation.
A presidential candidate claiming only he can be trusted to fix things? Look out.
---
Verbs
Bears watched, Speedos yanked, theme park enclosed, Harambe handlers heal.
---