The Atlantic Daily: Baltimore Police, Trump and Guns, the Meaning of War
A Department of Justice report revealed widespread abuses, the NRA stood by Donald Trump after his controversial joke, international threats took new shape in the 21st century, and more.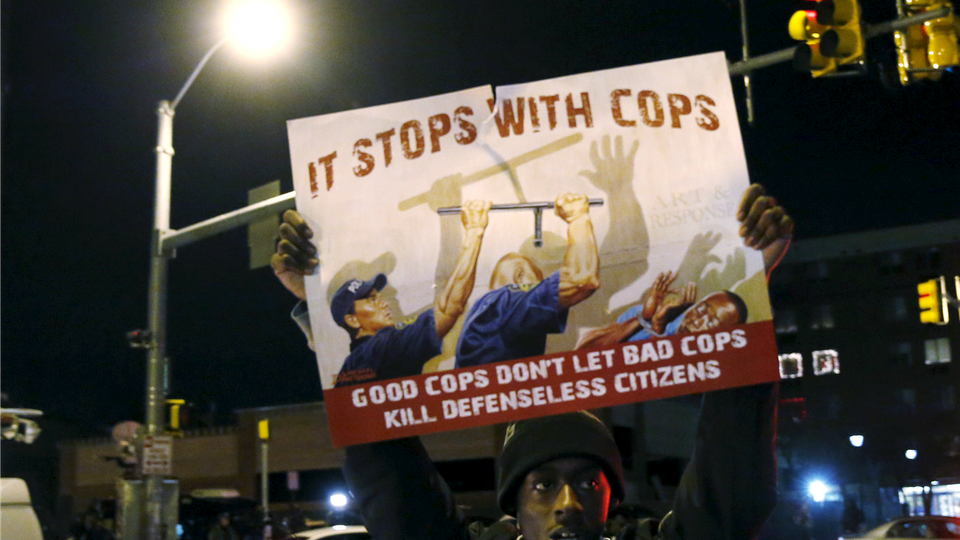 What We're Following
Baltimore's Abuses: The U.S. Department of Justice released a troubling report on the city's police department, detailing widespread constitutional violations, routine use of excessive force, and arrests made for no reason at all—all of which show a pattern of discrimination against black citizens. Here are the findings.
The Second-Amendment People: How much does the NRA really like Donald Trump? A report on political spending by supporters of gun rights, including the NRA, suggests that he is likely their candidate of last resort—but that hasn't stopped the NRA from standing by Trump after his joke implying gun owners could shoot Hillary Clinton. At a rally in Virginia today, the candidate himself danced around the controversy over the remarks, which critics are calling unacceptable—though not precisely illegal.
What Is War? "We have absolutely no idea," says legal scholar Rosa Brooks, a former civilian advisor at the Pentagon. From terrorism to drones to cyberattacks, she argues, the space between war and peace has expanded and become more dangerous. And in order to operate safely and ethically in that space, Americans will need new definitions for combat.
---
Meanwhile, in Rio
While both U.S. basketball teams promise to dominate their competition, the 10 athletes on Team Refugee are proving that the Olympics are about much more than nationalism. Members of the U.S. swim team are starring in a drama that is riveting even outside the pool. Not sure what to watch next? Here's your guide to the games.
---
America by Air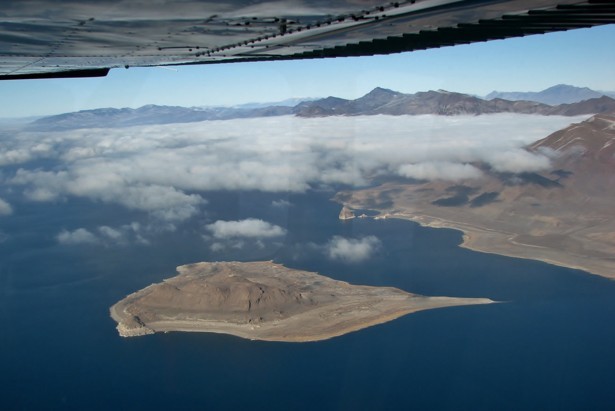 ---
Quoted: The For-Your-Own-Good Edition
Unwanted advice: "Hawaii [is] a great place to come vacation before you go to prison." —Andrew Snyder, a therapist who preps white-collar criminals for prison time
Unneeded advice: "When I first saw that, I remember saying: Stop, you will kill your own egg!" —Niclas Fritzén, an entomologist, on how wasps sew spiders' nests over their eggs
Unheeded advice: "We're all pretty glad that Monet and Da Vinci didn't go to a school that said, 'You need to [paint] in this way to meet a rubric.'" —Timothy Brophy, a music professor and assessment expert
---
Evening Read
Sam Kean on the plan to save a man's life by transplanting his head:
Repairing spinal cords is just one part of a larger, much more audacious project that [Chinese surgeon Xiaoping] Ren and a surgeon in Italy are leading. Clues to their plan can be seen on the walls of Ren's lab, [in] three seemingly unrelated posters. The first shows two mice: a black mouse with a white head and a white mouse with a black head. The second shows a monkey with thick zigzag stitches circling its neck, like a choker necklace. The third shows a tiny Russian man in a wheelchair.

The common connection is their heads. The half-black/half-white mice look Photoshopped, but in fact Ren's team surgically switched their heads, decapitating each mouse and grafting its head onto the body of the other. The monkey poster is the "after" shot of a primate head transplant performed in Ren's lab in January. And now Ren is preparing to perform a head transplant on another primate, a human being—and the Russian in the wheelchair has volunteered to go first.
Continue reading here.
---
What Do You Know?
1. Today, there are 7 billion humans in the world. In 1800, there were ____________.
(Scroll down for the answer, or find it here.)
2. Since 1906, the only sitting president to send his child to public school has been ____________.
(Scroll down for the answer, or find it here.)
3. While being deposed during his divorce from his first wife, Donald Trump ____________ 97 times.
(Scroll down for the answer, or find it here.)
---
Reader Response
Why do we still need NATO? A spokesperson for the organization responds to a recent article:
Mr. Tayler's "Détente 2.0" proposes a written renunciation of "NATO's plans to invite Ukraine and Georgia." Leaving aside the fact that Ukraine is not currently seeking membership, this approach embodies a worldview past its sell-by date: the idea that the large can dictate to the small. Each sovereign country has the right to choose for itself whether it joins any treaty or alliance. This is enshrined in international documents that Russia itself has signed up to.

Throughout Mr. Tayler's essay we see a fundamental confusion of cause and effect. It is Russia's actions in Ukraine that have prompted NATO to increase its military presence in the eastern part of the Alliance. This was simply not on the agenda before 2014. Our response has always been defensive and proportionate, transparent and fully in line with our international obligations.
Read more, including Jeffrey Tayler's rebuttal, here. Are you a foreign-policy expert with thoughts to share about the role of NATO today? Join the debate via hello@theatlantic.com.
---
Track of the Day
What music do you like to listen to while working? Reader Roberta recommends the band This Will Destroy You, and Atlantic editor Chris Bodenner testifies to their song "The Mighty Rio Grande"—a "moody atmospheric track [that's] simultaneously soothing without slowing my productivity." Listen here, and send your favorite at-work song or album to hello@theatlantic.com.
---
Verbs
Angry tweets analyzed, growing corn watched, Trump Tower scaled.
---