The Atlantic Daily: Voting Rights in Texas, Turkey's Crackdown, Cancer-Fighting Salmonella
A federal appeals court struck down a strict voter-ID law, Turkey declared a state of emergency, scientists engineered bacteria to kill tumors, and more.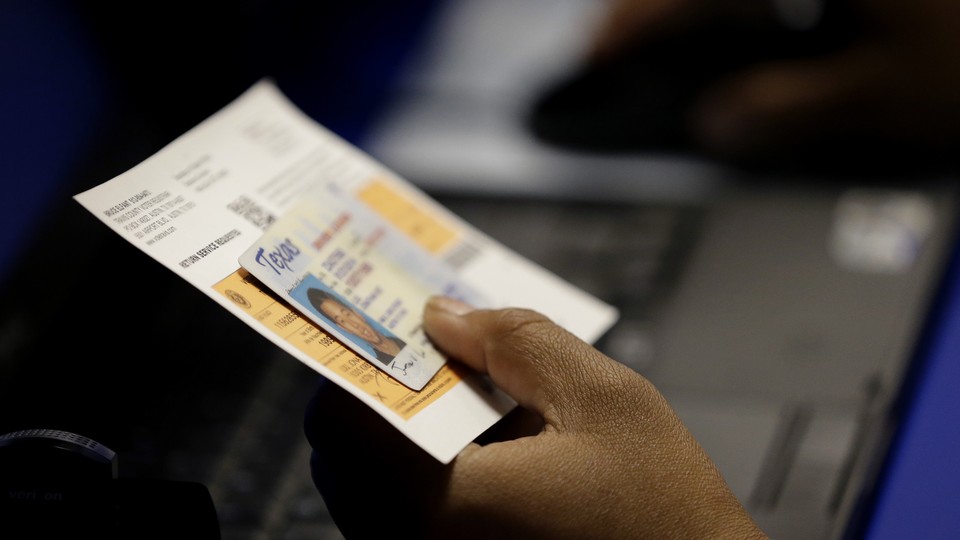 What We're Following
A Voting-Rights Victory: The Fifth Circuit Court of Appeals has struck down a Texan law requiring voters to show ID, ruling that the law was racially discriminatory as it disproportionately burdened black and Hispanic voters. Should Texas fight the ruling, its next step will be an appeal to the Supreme Court.
Turkey's State of Emergency: President Recep Tayyip Erdogan has declared a three-month state of emergency as his government's crackdown on Turkey's military, judiciary, educational institutions, and civil service continues after the attempted coup last Friday. What Erdogan does next is likely to signal his final agenda for Turkey.
A New Cancer Treatment: A team of scientists at the University of California, San Diego, have engineered Salmonella bacteria to kill tumors by producing anti-cancer drugs that are delivered when they self-destruct. So far, it's only been tested on laboratory cells and mice, but the treatment technology is promising—not only for cancer, but also for other diseases that require regular drug treatments, such as diabetes and high blood pressure.
---
Meanwhile, Back at the GOP Convention
Donald Trump officially became the Republican nominee last night, and his running mate Mike Pence is in the spotlight—yet the strongest force unifying Republicans seems to be a shared hatred of Hillary Clinton. Our veteran political writer, James Fallows, is in Cleveland for the convention—the 11th of his career—and is blogging about the memorable moments:
When Trump was mentioned in The Atlantic for the first time. The 1992 story involves a call-in poll, and two very active phone numbers.
When recycling became a Trump family tradition. Donald Trump Jr. may not have plagiarized his speech, but after Melania's debacle, you would think he'd be more careful.
When Trump got a new set of campaign rules. As a reader points out, he's seemingly immune to scandal. How did it happen?
Read all of our convention coverage here, and follow tonight's live-blogging from our politics team here.
---
Snapshot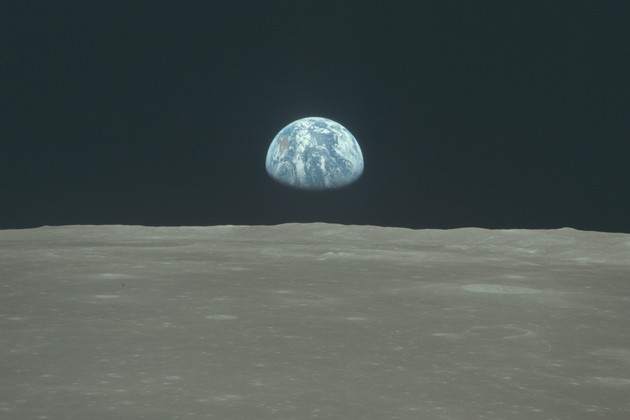 ---
Quoted
"You can feel like making $800,000 is almost like living in poverty." —Sam Polk, a former stock trader, on Wall Street culture
"Threatening to jail your opponent is mean." —Alex Castellanos, a GOP consultant
"It is actually more important than ever today not to do things completely out of fear." —Wagaye Johannes, who works to increase the number of U.S. students who study abroad
---
Evening Read
James Elliott on a controversial method for autism communication, in which "communication partners" are said to help people with the condition express themselves:
Such partners—alternatively called "facilitators," among other terms—are not akin to translators, who merely take on valid means of communication and frame it into another, but are the means of communication itself. Whereas someone who speaks French or American sign language has alternative means of verifying their communication (such as in writing), a person with a condition that can affect communication, such as autism, may lack any other means of verifying that what is being communicated to the listener accurately reflects what the person is trying to say. Not only does this run the very real danger of providing incorrect services and supports to the person, stemming as they will from the facilitator's judgment and not the person's, mistaking the source can have real, profound consequences: Families have been torn apart by spurious accusations of abuse, including sexual abuse. Worse, such communication has been used to try to justify the abuse itself.
Continue reading here. You can see our readers' stories about autism, and add your own, here.
---
News Quiz
1. The chemicals in limes make human skin extra sensitive to ____________, which can lead to a condition called margarita burn.
(Scroll down for the answer, or find it here.)
2. ______________, who created the sitcoms Happy Days and Mork & Mindy, also directed the movies Pretty Woman, Beaches, and The Princess Diaries.
(Scroll down for the answer, or find it here.)
3. More than ____________ local, state, and federal police have been assigned to cover the Republican National Convention.
(Scroll down for the answer, or find it here.)
---
Reader Response
Could national service bring Americans together? This reader says yes:
As a veteran, I am flummoxed by the level of political vitriol some people hold. I served next to men and women from all kinds of backgrounds—the children of missionaries with a loose grasp of pop culture, farm kids, young people who'd been homeless before the military, children of hippies rebelling against their parents, people from the island territories, children of influential families, people with political ambition, Muslims, Mormons, atheists, socialists, libertarians, you name it.

We had lots of fascinating discussions on guard shifts in the wee hours of the morning. Our differences were no obstacle to the mission. We worked together regardless. Indeed, we benefited from a variety of perspectives. And we had each other's backs when our lives were on the line in a war zone.
But this reader doubts it:
Read more here, and join the debate via hello@theatlantic.com.
---
Verbs
Floating doughnuts disputed, national rectangles ranked, mini border wall erected, tooth secrets told.
---