The Atlantic Daily: Trump and Russia, Freddie Gray Case, America's Glass Ceilings
The GOP nominee called on Russian hackers for help, prosecutors dropped charges against police, cultural constraints shaped women's pay, and more.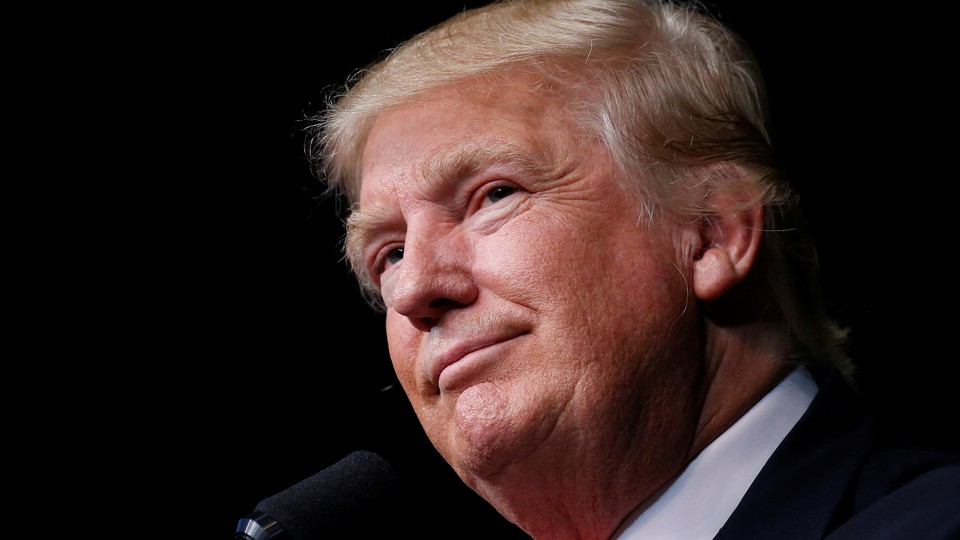 What We're Following
Russia's Candidate: This morning, Donald Trump called on Russia to hack Hillary Clinton's emails from when she was Secretary of State—that is, for a foreign government to steal classified U.S. information. It was the strangest moment in a press conference that also included Trump saying the Geneva Conventions were obsolete and misstating the name of his opponent's running mate—but, writes David Frum, it is consistent with his track record on Russia.
No Convictions: Charges have been dropped against the three officers remaining in the case of Freddie Gray, the 25-year-old black man who died last year after being arrested and thrown into a police van. Six officers were charged in the case, which seemed to many like a clear example of police brutality, but trials of the first three—after one hung jury forced a retrial—produced only acquittals. The end of the prosecution points to the difficulty of prosecuting police in the U.S.
Glass Ceilings: The U.S. hit a major milestone yesterday when Hillary Clinton became the first female nominee of a major political party. But even though the presidency is now within reach for American women, cultural factors still influence their job choices and thus their pay, a new study finds. Meanwhile, at elite universities, women's studies programs are given second-class status when it comes to funding—and it's a hard problem for the professors who lead them to solve. As Noël Duan writes, "If you had just joined a club that took centuries to grant you membership, would you dare ask for more?"*
---
Meanwhile, Back in Philadelphia
Last night, the first First Gentleman hopeful spoke in support of his wife. Tonight, the vice presidential nominee will take the stage. Our politics team is reporting on the memorable moments:
When Democrats showed their diversity.
When Bill Clinton got it right—and when he lapsed into Trumpism.
When Tim Kaine declared his independence in Congress.
See all of our convention coverage here, and follow tonight's liveblog here.
---
Snapshot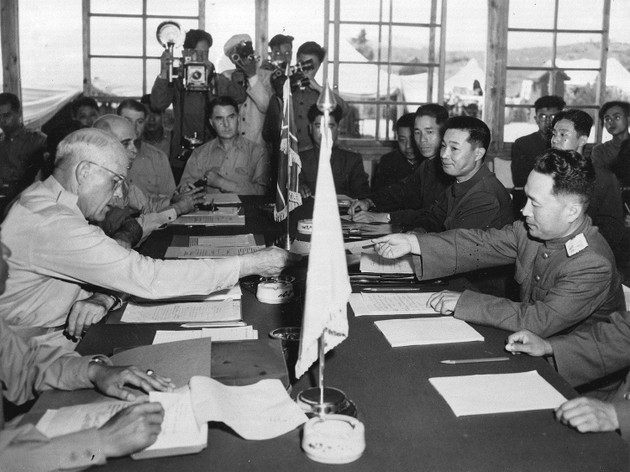 ---
Quoted
"Kaine was so dominant it was almost embarrassing at times." —Larry Sabato, a political scientist, on moderating vice presidential candidate Tim Kaine's debate
"We're in the middle of something very serious. This is evil versus good. This is Mel Gibson now versus 1993 Mel Gibson." —Lee Camp, a comedian and activist, who continues to support Bernie Sanders
"Why do people burn down their own cities? Well, it's because they don't feel like the city belongs to them." —Travon Free, an actor, on growing up in Compton, California
---
Evening Read
Jessa Gamble on growing human organs on apples:
A central challenge in organ creation is the development of materials that can host the new cells within the body. … Billions of dollars change hands in the biomaterials sector each year, replacing skin, cartilage, bone, and whole organs. The industry attracts talented researchers ready to profit from their intellectual property, but it also prices out most of the world. For example, few people can spend $800 per cubic centimeter of human decellularized dermal allograft tissue to reconstruct a badly torn rotator cuff in the shoulder, but at less than 1 cent, the same amount of apple is well within reach.

Take a McIntosh red apple from the grocery store (or a home garden), slice it and wash it with soap, then sterilize it with boiling water, like so, and you have a cellulose mesh ready for human cells. Implanted under skin, the scaffolding quickly fills with cells from the surrounding tissue, and blood vessels soon follow. After eight weeks it is still compatible with the body, with no attempt by the immune system to reject it. The plant segment is brought to life as part of an animal.
Continue reading here.
---
News Quiz
1. For a new source of antibiotics, some scientists are looking at microbes found in people's ____________.
(Scroll down for the answer, or find it here.)
2. In 2015, the city of ____________ had its lowest number of homicides in more than 30 years.
(Scroll down for the answer, or find it here.)
3. In 1948, the U.S. federal income tax rate for people in the top tax bracket was ____________.
(Scroll down for the answer, or find it here.)
---
Reader Response
What's the significance of Hillary Clinton's nomination? A reader writes:
What Hillary Clinton has done is no different than what women in Pakistan [Benazir Bhutto], India [Indira Gandhi], Bangladesh [Khaleda Zia], and Argentina [Cristina Fernández de Kirchner] have done: follow their fathers or husbands into politics, and use their family name to become head of state. All of those countries got there first. How are they doing, overall, on women's rights? …

I would dearly love for a woman to be president. But it would be more meaningful if her political resume didn't begin with someone else's.
But another reader responds:
Given that glass ceilings exist, most of history shut women out, and the only paths to leadership were through coattails of men. So it galls me to hear the knowledge that Clinton gained as wife of a governor and president is devalued because it's from another era. Neither Bill nor Hillary inherited a family dynasty; through their strengths and despite their weaknesses, they built it together. …

And I remain amazed that she's kept on going, stood tall, despite the diligence put into crafting her cartoon persona. … I'm proud to vote for her and grateful she brings the experience of being Bill's partner to the job. Our next president is going to need to have her wits about her, and her deep well of experience is an incredible asset.
Read more here, and join the discussion via hello@theatlantic.com.
---
Verbs
Protest parkour practiced, Philadelphia fart-in planned, presidential pantsuit reviewed, The Blair Witch Project resurrected.
---
*The newsletter dated July 26, 2016 mistakenly stated that gun injuries in the U.S. are twice as deadly as cancer, with the vast majority of  deaths coming from suicide and accidental shootings. In fact, gun injuries are twice as deadly as cancer for Americans under 24, while the vast majority of all U.S. gun deaths come from suicide and accidental shootings. We regret the error.