The Atlantic Daily: Trump vs. NATO, ISIS Arrests in Rio, Twitter's Hate Problem
The Republican nominee cast global security in doubt, Brazilian police arrested members of a terrorist plot, Twitter struggled to stop harassment, and more.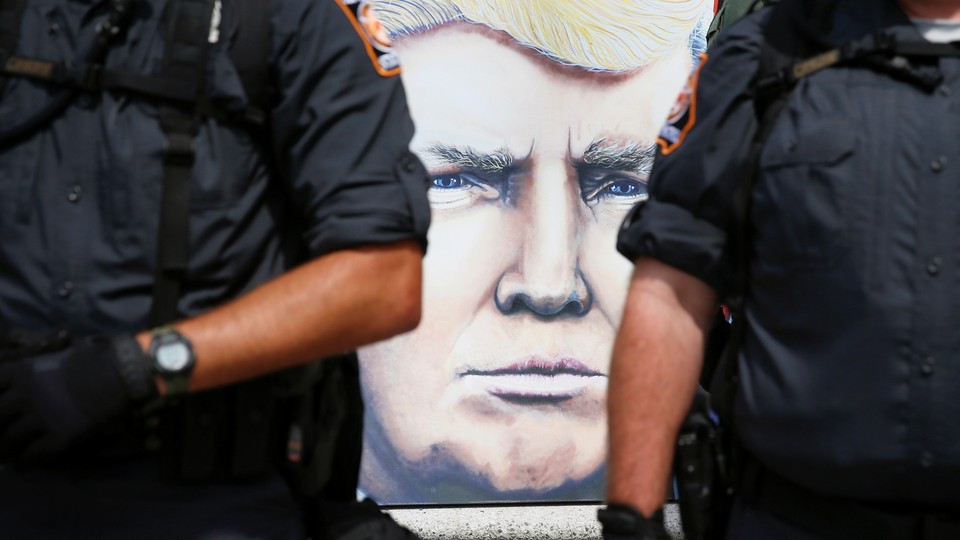 What We're Following
NATO Bonds: In an interview with the New York Times, Republican nominee Donald Trump implied that if elected president, he would refuse to defend U.S. allies that do not meet their financial obligations to NATO. It's a condition that would disqualify 23 of the treaty's 28 member states from U.S. military support, and—argues Jeffrey Goldberg—one that effectively makes Trump an agent of Russian dictator Vladimir Putin.
Olympics Bars: Brazilian police have arrested 10 people who are believed to have been plotting a terrorist attack on next month's Rio Olympics. According to officials, the group of Brazilian citizens had pledged allegiance to the Islamic State but did not have direct contact with its leaders. Meanwhile, the ban on Russian track-and-field athletes recommended by the International Association of Athletics Federation because of the country's violation of anti-doping rules has been upheld.
Twitter Bans: The company's ongoing problem with hate speech resurfaced this week when users targeted Ghostbusters star Leslie Jones with racist and sexist abuse. Though Twitter responded by permanently banning one well-known instigator of the harassment, it may be time for the company to pursue more systematic solutions—or risk undoing the social good it once was able to claim.
---
Meanwhile, Back at the RNC ...
Ted Cruz stole the show at the Republican National Convention last night when he refused to endorse Trump. Tonight, the party's nominee will take the stage with his official acceptance speech. Veteran convention-goer James Fallows and other Atlantic staffers are blogging the memorable moments:
When Trump had a shot at "Person of the Century." The other candidates in the massive Disney poll, as reported in The Atlantic in 1992, included Mao Zedong, Andy Warhol, and Bill Cosby.
When the Trump Era dawned. Readers compare compare the nominee's actions and policies with marriage, professional wrestling, and more.
When Trump proved the Dunning-Kruger Effect—a psychological phenomenon in which people with low skills overestimate their abilities. Who says the man's not a brain surgeon?
Read all of our convention coverage here, and follow tonight's live-blogging from our politics team here.
---
Snapshot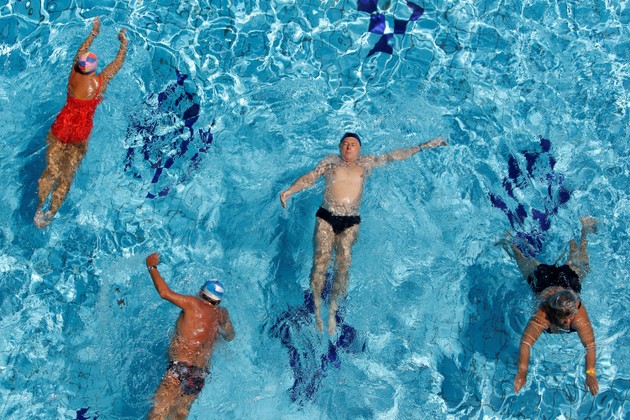 ---
Quoted
"That took a lot of cojones." —Selena Coppa, an alternate delegate to the Republican National Convention, on Ted Cruz's refusal to endorse Donald Trump
"Textbooks are commercials for the countries they're made in." —Gregory Michie, a middle-school social-studies teacher in Chicago
"In the absence of fire, eating wax is a risky business." —Claire Spottiswoode, an ornithologist, on the symbiotic relationship between humans and honeyguide birds, which eat wax from bees' nests
---
Evening Read
Megan Garber on the twilight of Woody Allen:
[Allen's early films] dared to assume what so many movies today take for granted: that individual introspection is a crucial element of culture. … That the psychic alchemy that takes place as a person sits, silently, in a movie house as film crackles and rolls means that movies can legitimately tackle, and maybe even answer, some of life's Biggest Questions. What does it all mean? Who, or what, is it all for? Why this, and why not that, and just why, why, why?

The later period of Allen's career, though, saw a darker twist to those questions. … To what extent, Allen began wondering, audibly, can the mandates of morality really apply to the messiness of human life? … If there's a through line to Allen's recent work, it is a deep—almost morbid—curiosity about what, precisely, a person can get away with.

Well. "Another bad movie" is one more thing Woody Allen has gotten away with. … [Its] attitudes … suggest the less generous reading of Allen's career: that the ground beneath him has shifted, and that he has proven either unwilling or unable to move along with it. The bard of narcissism is out of date.
Continue reading here.
---
News Quiz
1. A new study finds that readers of the Harry Potter series are more likely to dislike ____________.
(Scroll down for the answer, or find it here.)
2. Cells in the immune system emit a molecule that helps to make animals more ____________.
(Scroll down for the answer, or find it here.)
3. While companies like McDonald's and Starbucks are placing restrictions on their wifi networks, hotels have embraced their customers' habit of ____________.
(Scroll down for the answer, or find it here.)
---
Reader Response
How much sympathy—and assistance—should people get for their student loans? A reader who lived at home and worked two jobs to put herself through college in Canada writes:
I worked like a dog. I've never worked so hard in my life, but University was expensive, I had to buy a used car to get myself there and pay for insurance, gas, food, clothing etc (except rent) all by myself. … So I buckled down and pushed through five years of University to get a double major without owing anyone a penny. It was the hardest thing I've ever done, but I'm sure glad I did it.

As such, I'm tired of hearing about everyone's student loan debt. Taking on student loans is a CHOICE. I chose to sacrifice to make my future better. Those who took on loans in order to have fun in University are buried by debt and I'm tired of hearing from them. No one forced them to take on loans. No one forced them to move away from home and live on campus. They made their choice so now they must live with it.
Read more here, and join the debate via hello@theatlantic.com.
---
Verbs
Humpback whale summoned, Viking invasion rebuffed, crash-proof humans designed, 2020 slogans drafted, First Lady sings.
---