The Atlantic Daily: Japan Knife Attack, Democratic Convention, Harassment in Science
At least 15 are dead near Tokyo following a weekend of global violence, Democrats suffered a scandal before their weeklong meeting in Philadelphia, women in STEM fields spoke out about sexual harassment, and more.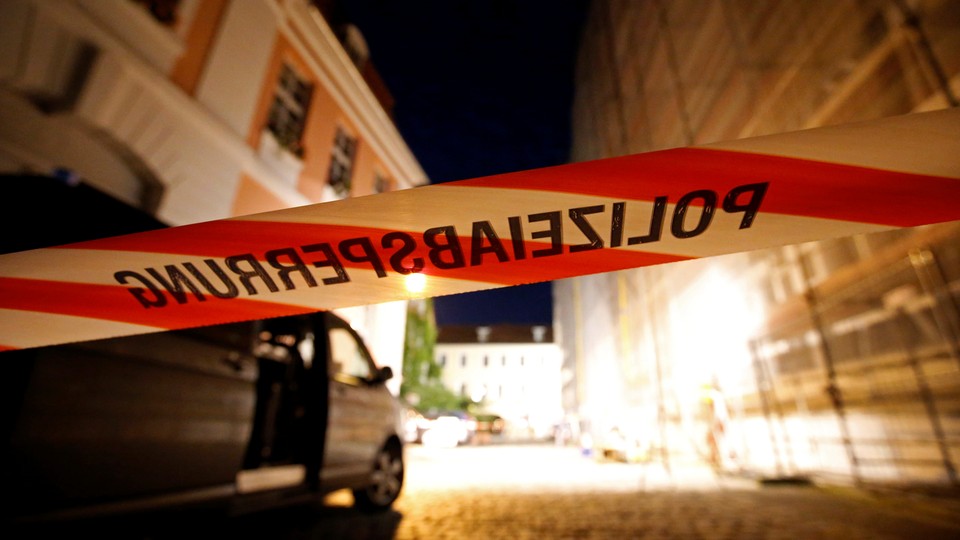 What We're Following
Breaking: At least 15 are dead and 45 are wounded after a knife attack outside Tokyo. Here's what we know so far.
A Deadly Weekend: Germany suffered its third violent attack in a single week on Sunday night, with ISIS claiming responsibility for a suicide bombing at a music festival in Ansbach that wounded at least 15 and forced 2,000 to evacuate. On Saturday, two suicide bombers at a protest in Kabul killed at least 61 people and wounded 207 others in another ISIS attack. Elsewhere in a violent weekend, air strikes from Syrian government forces hit five hospitals and one blood bank in Aleppo on Sunday. A shooting at a nightclub in Fort Myers, Florida, killed at least two and injured as many as 17 early on Monday morning.
The Democrats' Drama: The Democratic National Convention is off to a rocky start in Philadelphia, as DNC chair Debbie Wasserman Schultz has resigned in the wake of an email scandal that's suspected to have been engineered by Russian hackers. The emails leaked showed disparaging comments from party staffers about Democratic candidate Bernie Sanders, whose supporters booed throughout the opening remarks from convention chair Marcia Fudge. The scandal comes just after Hillary Clinton announced her running mate, Virginia Senator Tim Kaine. See all of our convention coverage here, and follow tonight's liveblog from our politics team here.
Harassment at Work: Fox News chairman Roger Ailes resigned last week over allegations that he sexually harassed multiple women at the network. How did he get away with it for so long? Meanwhile, women in science are increasingly speaking out about the discrimination in their field—which is so prevalent that one in three women science professors experience sexual harassment, according to a 2015 report.
---
Snapshot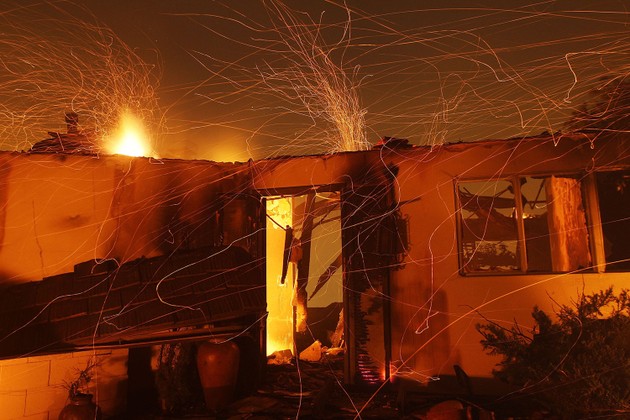 ---
Quoted
"I think pro-wrestling is like ballet with violence." —Jesse Ventura, a former pro wrestler
"Withdrawal [is] certainly not as bad as a serious illness. It's more like giving up the love of your life." —Maia Szalavitz, an addictions expert and former drug addict
"If we just want to be happy, all of us would just quit our jobs, and work on a beach, and just hang out. The reason why most of us have chosen not to do that is because we don't just want to be happy." —Charles Duhigg, author of a book about productivity
---
Evening Read
Paul Barnwell on the broken moral compasses of American students:
The 2012 Josephson Report Card on the Ethics of American Youth reveals a pressing need to integrate elements of character education into the country's public-school curriculums. According to the study, 57 percent of teens stated that successful people do what they have to do to win, even if it involves cheating. Twenty-four percent believe it is okay to threaten or hit someone when angry. Thirty-one percent believe physical violence is a big problem in their schools. Fifty-two percent reported cheating at least once on an exam. Forty-nine percent of students reported being bullied or harassed in a manner that seriously upset them. …

My own observations support the data. I'm frequently unnerved by the behaviors I see in classrooms and hallways every day, from physical and verbal bullying, to stereotyping, to students leaving trash strewn all over the outdoor cafeteria courtyard. …

During my 12 years in education, I can't recall a single meeting in which the discussion of student character and ethics was elevated to anything close to the level of importance of academics within school curricula.
Continue reading here. Are you an educator with ideas for bringing ethics into the classroom? Please share your perspective at hello@theatlantic.com.
---
News Quiz
1. Some biologists believe that tuberculosis evolved into a deadly disease when humans started using ____________.
(Scroll down for the answer, or find it here.)
2. Of the 135 million homes in the U.S., _____________ pose serious health and safety risks to their residents, according to a new report.
(Scroll down for the answer, or find it here.)
3. France, Japan, and Bosnia are among the countries warning their citizens about the health and safety risks of playing ____________.
(Scroll down for the answer, or find it here.)
---
Reader Response
Is taking on student-loan debt a hardship or a choice? A reader continues the conversation:
This is in response to the recent reader note "Taking on Student Loan Debt Is a CHOICE." Guess what? Like Kirsten, I'm tired of hearing about school loan debt, too. But I'm also in the middle of the experience.

Although taking on debt from student loans was a choice, my other options were not realistically viable. See, I was raised in poverty, and I was still in poverty when I started at a community college as a 20-something adult working in a dead-end job and raising my three kids as a divorced mom. There was no drunken partying until the wee hours of the morning, or blowing off classes that Mommy and Daddy paid for. Try juggling three kids, one of whom was in diapers and child care, a job and a full schedule of college classes, complete with homework and labs. Without those loans that I "chose" to take out, I would likely still be working for minimum wage and living in poverty.
Read more here, and share your experience via hello@theatlantic.com.
---
Verbs
Ancestral bacteria named, noodle treaty broken, pilots wanted, barista fedoras allowed.
---
---