The Atlantic Daily: Brexit's Hangover, Melania's Misstep, Jupiter on Film
The IMF feared for the global economy, Trump's wife sounded too much like the First Lady, NASA released new images of the Red Planet, and more.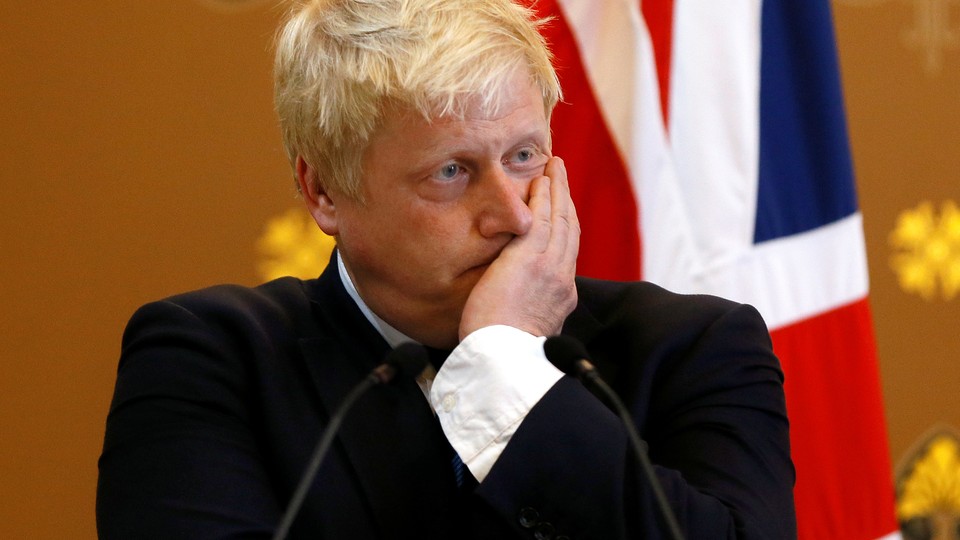 What We're Following
The Post-Brexit Bust: The International Monetary Fund has lowered its forecast for global economic growth as a result of Britain's exit from the European Union. While the U.K. and Europe will be hit hardest, the IMF predicts that economic recovery around the world will be weakened by this latest "wave of uncertainty." Meanwhile, Britain's new foreign secretary, Boris Johnson, held a joint press conference with John Kerry that's unlikely to reassure anyone.
Much Ado About Melania: Donald Trump's wife delivered a speech at the GOP Convention last night that appeared to plagiarize Michelle Obama—or, if you prefer, Rick Astley and Twilight Sparkle. It was an opportunity for Melania to humanize her husband, but instead it placed the shortcomings of Trump's campaign on center stage—and it's likely to have a lasting impact.
Great Red, Spotted: NASA has released over 1,300 images of Jupiter taken by the Juno spacecraft, which entered the planet's orbit earlier this month after five years of space travel. While NASA has used the images to make an astonishing film of Juno's approach, the unprocessed stills are available for anyone to download—an invitation for people to create their own extraterrestrial art.
---
Snapshot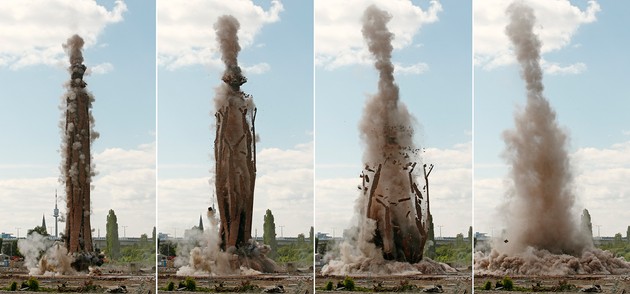 ---
Quoted
"I have an escape boat." —Daniel Wilson, a protester at the Republican National Convention, on what he'll do if Donald Trump is elected
"Ideas are like fish, and you don't make a fish—you catch the fish. Desiring an idea is like putting the bait on a hook." —David Lynch, a filmmaker
"At the very least, teachers need to understand the impact that they're having on students' identity. Whether it's intentional or unintentional, it's happening." —Marinda K. Harrell-Levy, who studies social-justice education
---
Evening Read
David Sims on Pokémon and the great unknown:
The original Pokémon video game begins with its protagonist, a little boy, walking down the stairs at home and talking to his mother. "Right. All boys leave home some day," she says, apropos of nothing. "It said so on TV." You (as the little boy) are commanded to go next door, pick up a Pokémon from a kindly professor, and wander into the tall grass above your tiny town. There are monsters ahead—literal pocket monsters, of course, but also less tangible ones: the fear of leaving home, of taking on the big bad world armed with just a backpack, a trusty pet, and a valuable maxim from your mother. All boys (and girls) leave home some day—it said so on TV. …

Now, 20 years on, we have Pokémon Go, a genuine mobile-game phenomenon that emphasizes catching the colorful little monsters above all else. But that's exactly not why the game works, and why it had over 15 million downloads a week after its launch: It works because it captures the original game's spirit of exploration, even if its players said goodbye to their childhood home years ago.
Continue reading here.
---
News Quiz
1. In the U.S., adults with less than $5,000 in student debt are eight times more likely to ____________ than those owing more than $40,000.
(Scroll down for the answer, or find it here.)
2 The side effects of an Alzheimer's drug could lead scientists to a breakthrough in treating ____________.
(Scroll down for the answer, or find it here.)
3. A new report estimates that America's national parks are worth ____________.
(Scroll down for the answer, or find it here.)
---
Reader Response
What does Trump look like from outside the U.S.? A reader in the U.S. Navy, stationed in Japan, writes:
You can illustrate and factually show Trump's faults, but he also has his own visceral appeal to a very specific demographic—a demographic that has been raised by certain beliefs and values. They don't think about his message; they feel his message, or more accurately assign their preferred image to him. When you argue with that audience, you aren't challenging their political opinions or intellectual arguments; you're challenging their identity.

Personally, I'm a Democrat and I do not agree with the GOP, at all. I can say that being in the military has surrounded me with Republicans who generally vote with a red crayon. Having said that, many of the Republicans I've met within the service are planning to either sit out the election or vote for a third-party candidate, which may be a product of being stationed in Japan. The world tends to challenge one's views by merely offering an entirely different … culture. For the others, it has given me a perspective into how a Trump supporters thinks, or more accurately, how they feel.
Read more here. Are you a servicemember who supports Donald Trump? Share your thoughts at hello@theatlantic.com.
---
Verbs
Twitter lovebirds wed, homeless teen helped, human Google phoned, Trump's speech previewed.
---