The Atlantic Daily: U.S. Police Shootings, Britain's Next Leader, Baghdad Death Toll
The public reacted to a pair of fatal shootings, the prime minister's race narrowed, the number of bombing fatalities rose, and more.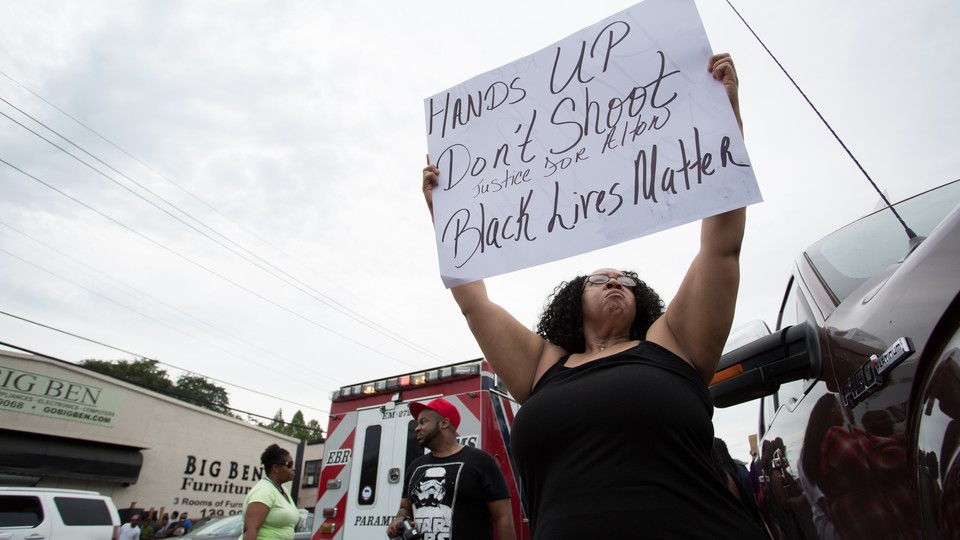 What We're Following
Killings Caught on Camera: Two fatal police shootings of black men in the United States in two consecutive days have sparked outrage and debate over the relationship between race and policing practices. Both deaths were captured on video and widely circulated online; the first, in Louisiana, was filmed by bystanders with cellphones, and the second, in Minnesota, was live-streamed on Facebook by the victim's girlfriend from the passenger seat. The federal government has opened a civil-rights investigation into the Louisiana shooting, and dozens of people turned out for peaceful protests in both states.
It's a Girl: The next British prime minister and David Cameron's successor is set to be a woman after two female candidates prevailed in the latest round of voting in the Conservative Party's leadership race. Theresa May, the home secretary who campaigned for the United Kingdom to remain in the European Union, and Andrea Leadsom, the energy minister who campaigned to leave, are the remaining candidates to lead the country in a post-Brexit world. The winner will become the first woman since Margaret Thatcher in 1979 to become prime minister.
The Human Toll in Baghdad: When a van packed with explosives blew up outside a shopping mall in Iraq's capital this weekend, a small group of people closest to it were killed instantly. But it was the flames from the blast that have pushed the death toll to nearly 300 now, making it the deadliest attack in the country in more than a decade. Officials say dozens of people inside the mall burned to death or suffocated, and poor building conditions may have worsened the fire and prevented people from escaping.
---
Snapshot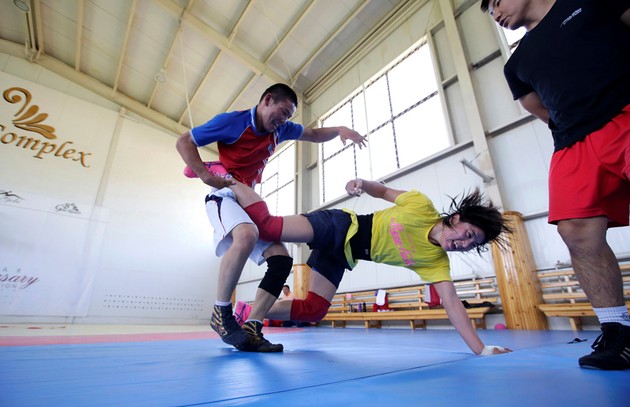 ---
Quoted
"Overall, bears are pretty tolerant of people." —Bob Schuster, a ranger at Montana's Glacier National Park
"What I think is very important is to make the woman what we used to call 'hot.' You don't use that word anymore? I think it's necessary to be able to do that, kiss her and hug her and be able to hold her, stuff like that." —Herta Weiss, 92, on the importance of sex in a relationship
"I once had a person throw a pair of 501's at me saying 'I don't want button fly [jeans].'" —Brittany Berghorst, a store manager at Levi's in the Mall of America
---
Evening Read
After two police shootings of black men in two days, Vann R. Newkirk asks, what will make the killings stop?
… incidents of police brutality—even killings—seem like routine elements of American life. It's because they are. They are not aberrations, but the predictable and inevitable consequence of common encounters enabled by policy and sustained by the will of society. If there actually is any resolve to keep history from repeating itself and to end the parade of death, Americans will have to challenge the state's authorization of violence beyond individual police acts, and investigate the purposes of policing that drive its use. Until then, people will continue to die.
Continue reading here.
---
News Quiz
1. In the internet age,  __________ remains the most popular news source for Americans.
(See answer or scroll to the bottom.)
2. __________ is disappearing from Australia's Great Southern Reef because of climate change.
(See answer or scroll to the bottom.)
3. Astronomers discovered a planet with three __________.
(See answer or scroll to the bottom.)
---
Reader Response
Do cops rely on their guns too much? A reader writes:
Police officers have an outsized imagining of their own risk. I can recall one time I got pulled over on my scooter (for not wearing eye protection). I told the cops I thought I had some sunglasses in my backpack and reached to get them out and they both went for their sidearms.
Keep reading here.
---
Verbs
Vegan-pranking chef fired, mountain lion cubs discovered, history of music genres visualized, emails read.
---