The Atlantic Daily: Clinton's Moment, King Tut's Space Dagger, Hollywood's Problem
The former U.S. secretary of state made history, scientists learned something surprising about a 3,000-year-old artifact, fewer people are going to the movies, and more.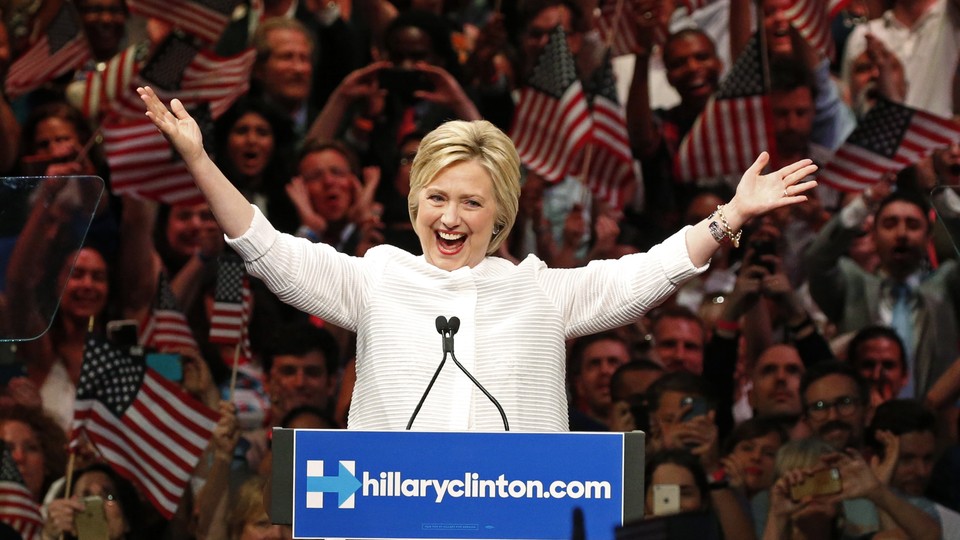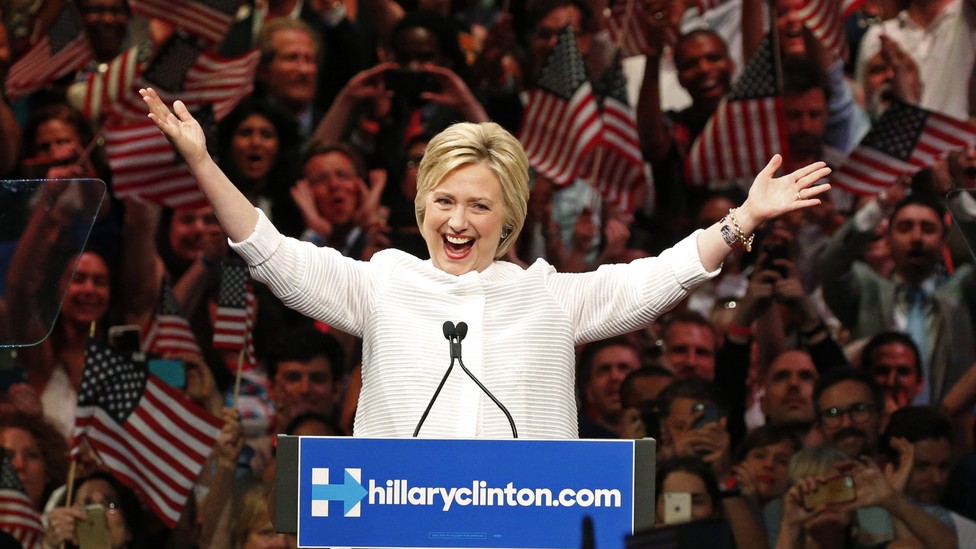 What We're Following: About Last Night…
A triumphant Hillary Clinton laid claim to the Democratic nomination last night, at the end of the final Super Tuesday of 2016, becoming the first woman ever to win the presidential nomination of a major party in the United States. Her campaign's party in came eight years to the day after she conceded the 2008 nomination to Barack Obama. Clinton praised Sanders in an attempt to woo his supporters, and criticized her likely general-election opponent, Donald Trump, who swept last night's Republican primaries unopposed.
Extraterrestrial Artifacts: More than 3,000 years ago, somebody found an unusual rock in Egypt and made King Tutankhamun a dagger out of it. In 1925, when King Tut's tomb was opened, archaeologists found the blade. Jump ahead in time again to 2016, and scientists have used X-ray fluorescence spectrometry to determine that the blade is made out of —wait for it—iron from a meteorite. How cool is that?
Silver-Screen Trends: Hollywood knows what sells—that's why it made seven Fast and Furious movies and about a bazillion superhero films. Twenty years ago, in 1996, none of the 10 biggest films were sequels or superhero movies. This year, out of the 371 movies released, four superhero films accounted for 29 percent of the total box office. But the sequel-and-superhero strategy seems to be deflating. In 2016, the film industry is on pace to sell the fewest U.S. tickets per person of any year since perhaps the 1920s, and the fewest total tickets in two decades.
---
Snapshot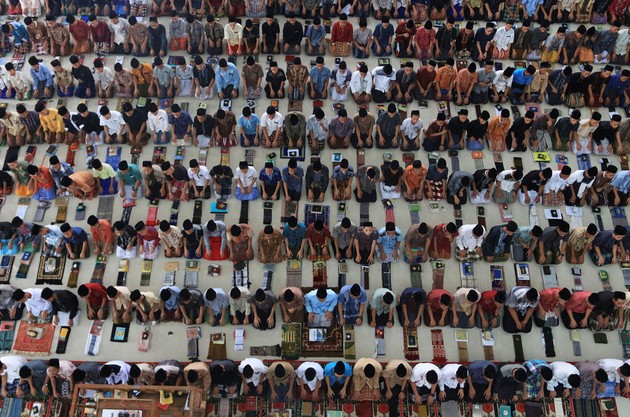 ---
Quoted
"There are things like writing fiction or writing poetry where it's not clear what it means for a computer to be able to do it, since the machine cannot directly experience the emotions you're trying to convey." —computer scientist Jaime Carbonell, on teaching machines to write like humans
"It's presumptuous and patronizing to think a different religion is going to follow the same basic trajectory as Christianity."— Shadi Hamid, author of a new book on Islam
"I don't think we really believe those people. To live is to have at least some regrets, and if you don't, there's a concern that maybe you aren't learning sufficiently."—psychology professor Thomas Gilovich, on people who say they live with no regrets
---
Evening Read
Jacoba Urist on museum programs for the blind:
[Georgia Krantz] is the creator of the "Mind's Eye" series at the Guggenheim, in New York, which provides "sensory experience workshops" for museumgoers who are blind or have low vision. Beyond merely describing artworks, these workshops, like a growing number of programs at leading museums, are taking a multisensory approach: Their aim is to use touch and smell in addition to language to elicit the same emotions for blind visitors that others have when they view works by Bourgeois or Dali or Monet—an artist famous for pondering the very experience of seeing outdoor France.

"We see through our brains, not our eyes," Krantz explained. "The eye is just one of the channels through which sensory information is passed to the brain for processing."

Indeed, cognitive scientists have found the senses interact in a number of brain areas, previously considered vision-specific. And for blind subjects in particular, touch can excite neurons normally reserved for sight. With the right tools, neuroscience suggests, blind museumgoers can be moved by visual art like anybody else—and that the essence of painting or sculpture isn't vision, but rather a meaningful connection between artist and audience.   
Continue reading here.
---
News Quiz
1. __________ was banned from tennis for two years for doping.
(See answer or scroll to the bottom.)
2. Turns out the story of how the __________ went extinct is false.
(See answer or scroll to the bottom.)
3. In the U.S., lower-income households spend more than 10 percent of their income on __________.
(See answer or scroll to the bottom.)
---
Reader Response
Late last year, the U.S. Congress increased the budget for the National Institutes of Health by $2 billion for fiscal year 2016, the first funding increase in more than a decade. It was a big win for researchers, like this one, who had been frustrated for years:
I worked in a lab during the NIH boom and bust of 2009-2014. We were forced to spend the grant money in a single year and the result was buying lots of fancy equipment one year with no budget to buy even gloves or petri dishes the next year. No private company would spend 100% of its investor's money in the first year, so why do we require this of the [NIH-funded] labs?
The Atlantic wants to hear from more of you science folks out there: How did those years of flat funding affect you or your colleagues, if at all? Have you even noticed the 2016 increase? And what would more funding mean to you? Drop us a note at hello@theatlantic.com.
---
Verbs
Asylum-seeker soccer league organized, gas clouds consumed, chihuahua returned, fish trapped, rain missed.
---