The Atlantic Daily: Final U.S. Primaries, Istanbul Bombing, Japan's Lost Boy
Hillary Clinton was named the presumptive Democratic presidential nominee, a car bomb killed 11 people in the Turkish city, parents took home the child they left alone on a mountain road, and more.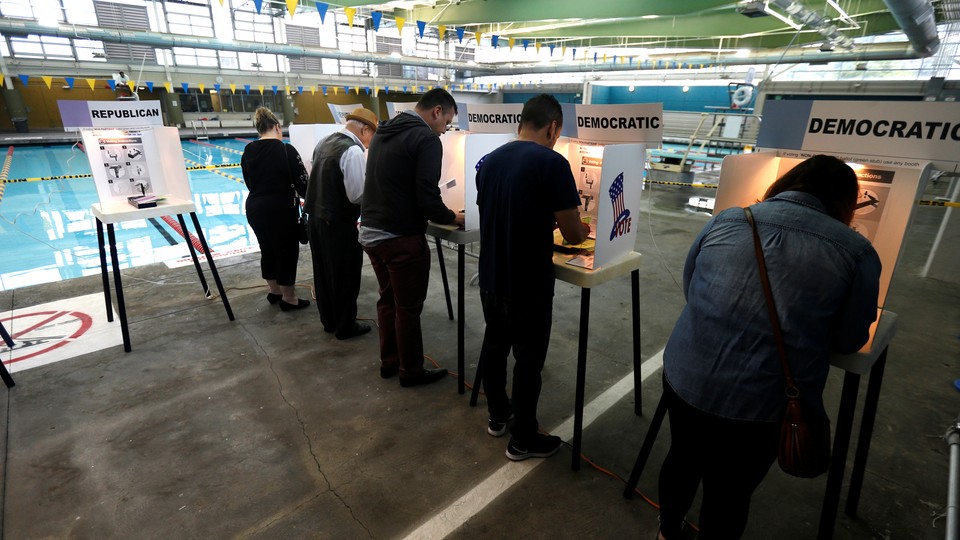 What We're Following: The Last Super Tuesday
After weeks of buildup for today's decisive primaries, the Associated Press announced that Hillary Clinton already had enough delegates to lock up the Democratic nomination for president—hours before the polls in six states even opened. While Clinton was expected to get those delegates tonight, the AP's surprise report prompted outcry from the Bernie Sanders campaign, which said the race is far from over. But as the delegate math stands now, Clinton is indeed the presumptive nominee, and the first woman to be in line for a major-party presidential nomination in the history of the United States.
The Latest Bombing in Turkey: At least 11 people were killed in a car-bomb attack that targeted a police bus in Istanbul, the latest strike in a country that is battling Kurdish separatist groups and the Islamic State. Seven of the dead were police officers, and at least 36 people were injured. Dozens of people have been killed in attacks in crowded, public places in Turkey this year.
The Lost Boy in Japan: The seven-year-old Japanese child whose parents left him on a mountain road as punishment for misbehaving has left the hospital and returned home to his mother and father. Yamato Tanooka disappeared into the wilderness and was found last week after a massive six-day search that captivated the country and ignited an international conversation about child discipline. Tanooka's father says the boy has accepted his apology.
---
Snapshot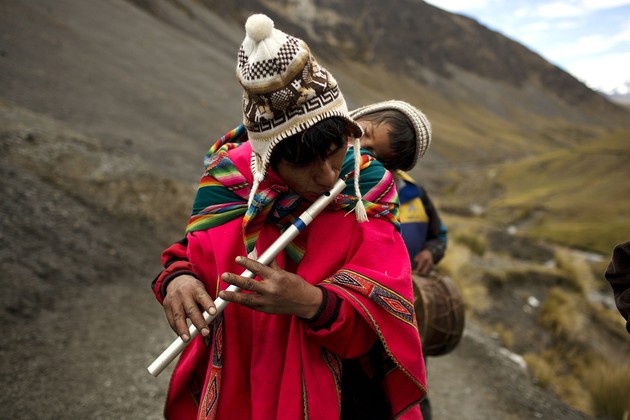 ---
Quoted
"Everyone wants to be the most beautiful girl in the room. Instagram provides a platform where you can enter that competition every day."—Rachel Simmons, a gender researcher, on Instagram's mostly female users
"A huge number of criminal groups across the globe are now adopting ransomware as one of their primary techniques because it is so easy to do. A first-year computer-science student can do it and then you just sit back and wait for the money to hit your account."—Dmitri Alperovitch, who runs a cybersecurity firm
"The textbook definition of a racist comment."—how U.S. House Speaker Paul Ryan described Donald Trump's recent remarks about an American judge with Mexican parents
---
Evening Read
Julie Beck on untangling gun violence from mental illness:
After a shooting, once the dust has settled, and the initial shock and panic has abated somewhat, fearful minds begin to cast about for explanations. Given the frequency with which gun deaths occur in the United States, "Why did this happen?" and "Who could do something like this?" are questions the country faces with grim regularity.

Unfortunately, a consistent and dangerous narrative has emerged—an explanation all-too-readily at hand when a mass shooting or other violent tragedy occurs: The perpetrator must have been mentally ill.

"We have a strong responsibility as researchers who study mental illness to try to debunk that myth," says Jeffrey Swanson, a professor of psychiatry at Duke University. "I say as loudly and as strongly and as frequently as I can, that mental illness is not a very big part of the problem of gun violence in the United States."
Continue reading here.
---
News Quiz
1. A five-year drought in __________ has led to an increase in wildfires.
(See answer or scroll to the bottom.)
2. The last-known __________ died at the age of 16.
(See answer or scroll to the bottom.)
3. __________ voted to increase the minimum wage to $15 per hour by 2020.
(See answer or scroll to the bottom.)
---
Reader Response
The mother of the 3-year-old boy who climbed into a gorilla's zoo enclosure in Ohio has been criticized on social media and elsewhere for letting her child evade her. A parent shares her experience of briefly losing her own kids:
I lost both my kids at Sea World FOR FIFTEEN MINUTES. … 

My kids, age five and eight, went into a large pirate-ship play structure in the middle of a pond (lots of safety netting around it). Since none of the (six) adults with us realized the structure had another exit, we didn't see a need to actually go over the gangplank and go into the structure with the kids. "We'll wait right here; come out when you're done."

Sure enough, the children went out the "wrong" end and wandered around looking for us before getting distracted and going into a different play structure … Had my son drowned in the play structure pond because he climbed the "safety" netting on the ship, would I have been vilified on the internet? Told I should have got ON the pirate ship like the parents of toddlers did? Perhaps I should have had my eye on him for the entire ten minutes he was on the enclosed structure with his older sister? Do parents do that with five- and eight-year-olds at playgrounds—never take their eye off the kid? I don't think so. 
Continue reading here, and read other parents' stories here.
---
Verbs
Helen Chavez remembered, the art of the office meeting hacked, gravitational waves hunted, fish better understood.
---