The Atlantic Daily: Chaos in Brazil, Obama and Hiroshima, Single Women and America
The country braced for a crucial impeachment vote, the U.S. president announced a historic trip, U.S. marriage trends continued to shift, and more.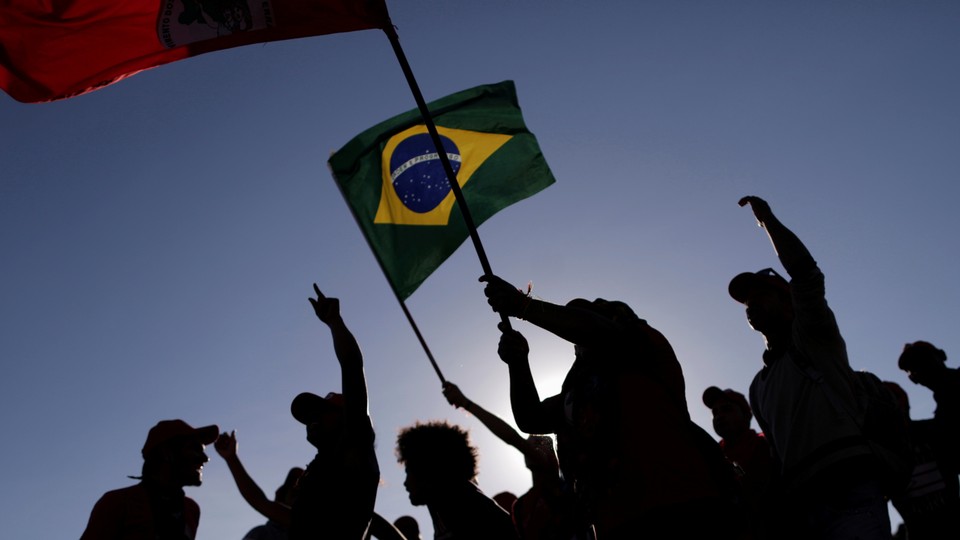 What We're Following: But Wait, There's More
The speaker of the lower house of Brazil's Congress announced yesterday that he would try to annul the chamber's recent vote to impeach President Dilma Rousseff, surprising everyone. Today, he reversed that decision, surprising everyone again. Brazil's Senate appears ready to proceed with a vote tomorrow to determine whether to continue the impeachment process—and the odds are not in Rousseff's favor. If lawmakers vote to impeach, Rousseff will be suspended, replaced by the vice president, and put on a trial that could last six months.
A Historic Visit to Japan: The White House announced that later this month Barack Obama will become the first sitting American president to visit Hiroshima, where the United States dropped an atomic bomb in 1945 to force Japan's surrender in World War II. The prospect of a presidential visit remains controversial decades later, and polls in Japan show most people believe the bombs should never have been used. Like John Kerry, the U.S. secretary of state who visited Hiroshima last month, Obama is not expected to apologize for the use of nuclear weapons.
All the Single Ladies: In 1877, the American women's rights activist Susan B. Anthony predicted that "the logic of events" in the United States would lead to "an epoch of single women" living outside of pairs. Over a century later, her forecast is ringing true. The number of adults younger than 34 who have never married has climbed up to 46 percent. In 1890, the median age of first marriage for women fluctuated between 20 and 22. It jumped to over 23 in 1990, and is now at 27.
---
Snapshot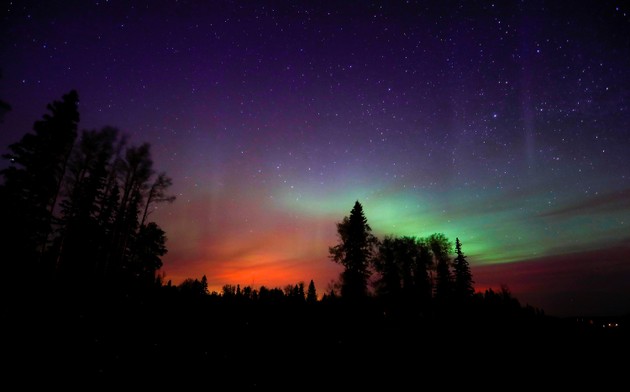 ---
Quoted
"If we don't take care of the adults who are caring for children, their children will be negatively affected later—if not immediately." —Allison Scobie-Carroll, a social worker
"These people just want more control." —Mark Harrison, a lawyer, on the plan to add more justices to Arizona's Supreme Court
"Here I was this advocate for education, and I couldn't find a place for my son. I was crying in the principal's office and I said, 'I don't know what to do.' The principal said, 'I don't either.'" —Arlyssa Heard, a parent in Detroit
---
Evening Read
Andrew Bomback on why doctors still need stethoscopes:
Today's medical literature reveals a critical debate about the stethoscope's place in modern medicine. Can new technology restore the equipment's place among a doctor's armamentarium, or should we consign the stethoscope to an old-fashioned doctor's bag, right next to a tuning fork, as a relic of physicians past? … Recent articles … question, sometimes directly, sometimes indirectly, whether the ceremony of the stethoscope exam should continue if it comes at the cost of nosocomial infections [from bacteria transferred from patient to patient]. Some hospitals have encouraged their doctors to stop wearing neckties, long sleeves, and even the white coat itself to prevent such infections. Would these same hospitals someday outlaw the stethoscope, too?

When the poet Claudia Rankine wrote about "a truce with the patience of a stethoscope," she couldn't have been thinking of the way my colleagues and I use our stethoscopes. My daughter, listening to our 4-year-old neighbor's heartbeat with her toy stethoscope, is more patient with her doctoring than any doctor I've seen in my hospital. "I can hear it," she says with a smile, her hand cupping our neighbor's chest. "I can hear your heart," she whispers to her friend, as if they've both shared a magical experience.
Continue reading here.
---
News Quiz
1. __________ executed one of the country's top Islamist leaders, threatening a new wave of extremist violence there.
(See answer or scroll to the bottom.)
2. Stable weather conditions may allow climbers to reach the summit of __________ for the first time in three years.
(See answer or scroll to the bottom.)
3. The Belgian-Brazilian company that produces Budweiser will rename the beer to __________ until after the U.S. presidential election is over.
(See answer or scroll to the bottom.)
---
Reader Response
Are American men obsessed with work and wealth? A recent article argues they are—and that their obsession is driving the pay gap. Ethan responds:
If these men are happy to work hard and pursue the goals they've set, who's to say that they're wrong to do so? … It might drive inequality or wage gaps, but that's the point to them! They want to be on top. At a certain point worrying about this kind of inequality just escapes me. People working in high-value jobs at breakneck pace earn their compensation and choose their lifestyle. Isn't, ultimately, the freedom to choose our lives what most people want most?

I'm not saying the wage gap should be "allowed." Men and women doing the same work at the same level of quality deserve the same pay, hard stop. But if the men like those in the article work harder, produce higher quality work, or add more value and ultimately contribute to the statistical (or aggregate) wage gap, who's to say they're wrong for choosing that path?
Read more here.
---
Verbs
Hundreds of new exoplanets discovered, lost Mayan city located, used engagement rings purchased, Facebook questioned.
---