The Atlantic Daily: Zika and Computers, U.S. Nutrition Labels, the Sounds of Black Holes
Scientists teamed up with machines, calorie counts prepared to get bigger, the mysteries of the universe swirled all around us, and more.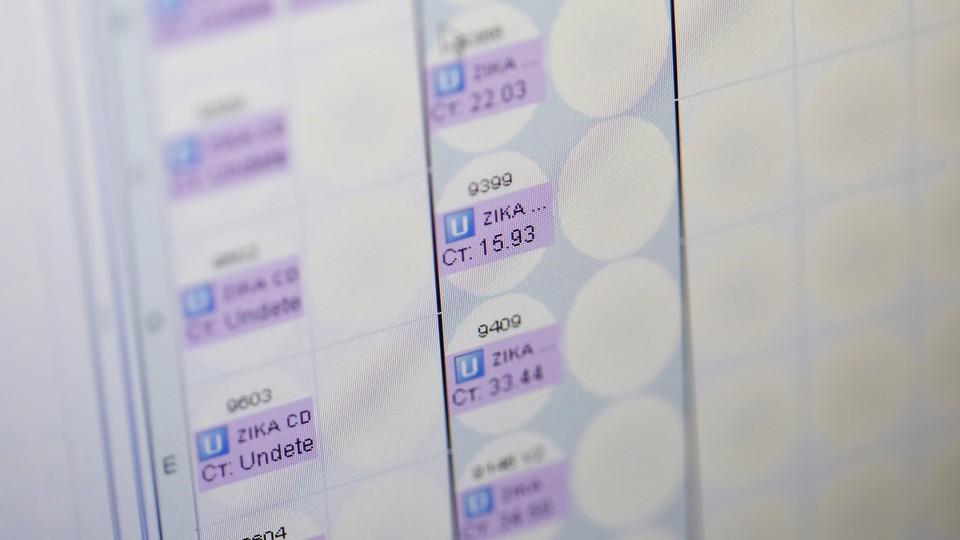 What We're Following: When Computers Can Help Fight Zika
Since 2004, an IBM-run initiative has helped biomedical researchers use the computing power of millions of machines around the world to speed up research into diseases and other public-health problems. Enormous processing tasks—like checking a library of 100 million chemical compounds to see how each individually reacts to one protein—are divided into manageable chunks. This has already helped scientists identify a possible treatment for one type of childhood cancer, and could help them fight the Zika virus.
Food for Thought: This summer, nutrition labels on packaged food products in the United States will be changed for the first time in more than 20 years—and the new look could affect the way Americans think about eating for decades. The redesign, pitched as a way to improve people's health, will feature a calorie count number about three times the size of all other numbers on the label and a new category called "added sugars."
When Black Holes Speak: There is technically no sound in space, but black holes are pretty special. Think of space-time as a drum and black holes as mallets. When the holes play the drums, the invisible ringing they produce—gravitational waves—can be measured. Those waves were converted to sound waves and heard by human ears for the first time in history this year. The result was a loud chirp, a tiny noise for such a cosmically large event—the collision of two black holes, 30 times the mass of the sun and 1.3 light-years away.*
---
Snapshot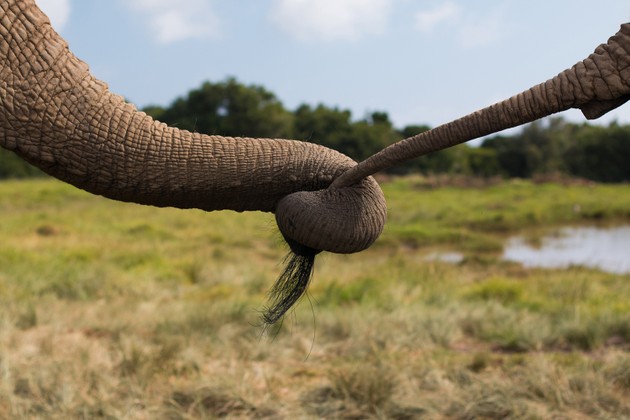 ---
Quoted
"I'd say probably two-thirds to three-quarters of our patients are mentioning their feelings about the election in session." —Stephen Holland, a therapist in Washington, D.C.
"Completely irresponsible." —how Aashish Desai, a lawyer, describes the construction of a California prison in an area with high rates of an airborne fungal infection
"Awwww." —how Google's new chat platform will respond to a photo of a baby
---
Evening Read
Megan Garber on Thelma & Louise:
Thelma & Louise was released 25 years ago today, and—though it was controversial at the time, accused of everything from promoting casual sex to promoting casual misandry—it is mostly remembered as a visionary feminist fable: a dark comic fairy tale that unapologetically placed two women at the center of its story, and refused to dismiss them as mere princesses. It is definitely, as all movies will be, a product of its time: The pair rely on pay phones to communicate, and use cash rather than credit cards, and take their iconic selfie—the photo that would double as the movie's poster—with a clunky Polaroid. And Thelma, in particular, initially embraced the assorted cloyings of early-'90s fashion (fringe, acid-washed denim, fluorescent eyeshadow) before joining Louise in the film's iconic outlaw chic. But, wow, beyond those minor things: Thelma & Louise holds up extremely well. It feels relevant, and fresh, and urgent. It could have been made, with its script pretty much entirely unchanged, today.

This is not, to be clear, a good thing.
Continue reading here.
---
News Quiz
1. Coca-Cola has ceased production in __________ because of sugarcane shortages in the country.
(See answer or scroll to the bottom.)
2. A court in __________ has overturned the government's ban on the sale of rhino horns.
(See answer or scroll to the bottom.)
3. A poet in __________ was sentenced to six months in prison for posting online a poem the government said was defamatory.
(See answer or scroll to the bottom.)
---
Reader Response
A reader recently asked: What happened to the children of immigrants who gained amnesty in the U.S. in the 1980s? Another reader writes:
I am one of those children. My father came to the Unites States from India during the mid 1980s in search of better opportunity and to escape the aftermath of the 1984 anti-Sikh riots. … A few years after [he was] given legal status, my father applied for permanent status and got his green card. At the same time he was able to save up to $100,000, and a few months after I was born, we moved out of New York City and to Toms River, NJ. With help from family back in India, my father bought a home and a distressed corporate-owned gas station in Toms River.

Twenty-five years later, my dad still operates that same gas station with purchasing the real estate of the property (now valued at over $1,000,000) and two rental properties in New Jersey. … Our situation is not all that unique, as many of my father's friends who were also given legal status under Reagan also went to achieve similar levels of success. It is because of my family history that I am a passionate believer in a open immigration system. My father did not come to the United States with a college degree but was able to achieve a high level of success and have two children who are also on the pathway to upward mobility.
Read more here, and send your immigration stories to hello@theatlantic.com.
---
Verbs
Iceland overrun, Trump hair investigated, American windows overshadowed, Millennial records broken, Dory found.
---
* Yesterday's edition of the Daily mistakenly stated that the United States' 1995 restoration of diplomatic ties with Vietnam happened four decades after the end of the Vietnam War. In fact it was of course two decades after the end of the war. We regret the error.