The Atlantic Daily: Protecting Transgender Students, Assassination in Syria, IMF on Brexit
The Obama administration warns public schools about civil-rights violations, a top Hezbollah commander is killed in Damascus, IMF managing director Christine Lagarde speaks out, and more.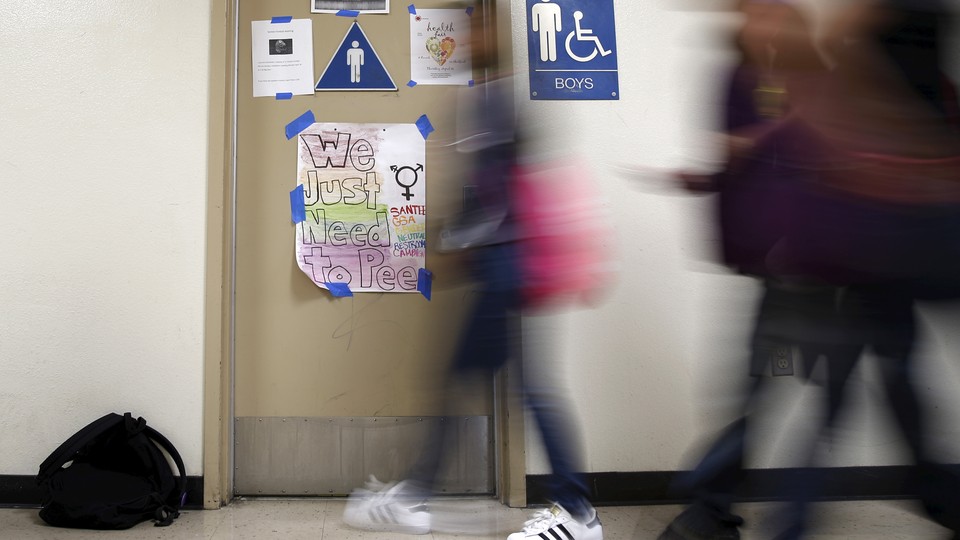 What We're Following: A Bold Move for Transgender Rights
The U.S. Education and Justice Departments sent a letter Friday to every public-school district in the country notifying school administrators that discrimination against transgender students violates federal civil-rights law. The letter comes amid a national debate on transgender rights and legislation targeting their bathroom usage in several states.
An Assassination in Syria: Mustafa Amine Badreddine, Hezbollah's senior-most military commander in the Syrian conflict, was killed Friday in an explosion near Damascus, the Lebanese Shia militia group said in a statement on the TV station it operates. It was not immediately clear who was responsible for Badreddine's death.
Brexit Dangers: The International Monetary Fund is warning of dire consequences if Britain votes to leave the European Union. Speaking in London, Christine Lagarde, the IMF's managing director, said the impact on an exit to Britain's economy could range from "pretty bad to very, very bad." British voters are scheduled to hold a referendum on the issue in June.
---
Snapshot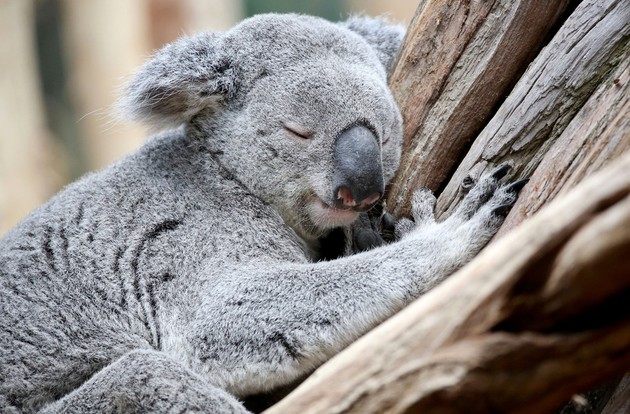 ---
Quoted
"I'm hoping, frankly, that this is the year that the Republican Party implodes." —Peter Gemma, a Constitution Party leader
"We are hanging by a thread." —Juan Nazario, a doctor in Puerto Rico, on his hospital's struggle for funding
"It's like me going into the cereal aisle in the grocery store. There's an entire aisle of cereal. You can't possibly pick a cereal. It takes more energy to do that." —Debra Zellner, a psychology professor, on the challenge of too many choices
---
Evening Read
Derek Thompson on Donald Trump and the twilight of white America:
Some of Trump's policy statements, on issues like the minimum wage and taxes, are like wisps of smoke—coming into existence, curling into strange shapes, and disappearing within moments. But his bedrock promises all relate to the white American middle's central fears, including Hispanic immigration and global trade. In his first 100 days, he says, he would act to close the country. He would send additional security to the south and seal the Mexican border. He would begin the design and construction of the Mexican Wall. He would initiate plans to round up more than 10 million undocumented immigrants to send them overseas. He would potentially ban Muslim immigrants from entering the county.

It is not enough to say that Trump is a purely racial phenomenon. Nor is it complete to argue that he is the perfectly predictable result of economic upheaval. Rather, in the last half-century, several events have pushed conservative white American middle-class men to conflate their majoritarian, economic, and cultural decline. Economic anxiety and racial resentment are not entirely separate things, but rather like buttresses in an arch, supporting each other in the creation of something larger—Donald Trump.
Continue reading here.
---
News Quiz
1. 11 percent of _____________ speak a language other than Irish or English at home.
(Click here or scroll down for the answer.)
2. The U.S. Army hunted _____________ to help force the Sioux onto reservations.
(Click here or scroll down for the answer.)
3. At 116, the oldest person in the world credits her longevity to eating ______________.
(Click here or scroll down for the answer.)
---
Reader Response
What's the weirdest dress-code rule you've seen at work? One reader writes:
I worked in a Fortune 50 internationally known company, and I was based at the world headquarters in NYC. Women were not allowed to wear pants. I witnessed an executive woman sent home in a blizzard because she wore pants that day—a day when about 50% of the people didn't make it to work because of the blizzard. I guess she couldn't make decisions that impacted a multi-national, billion-dollar company with her legs covered.
Read more here.
---
Verbs
Humans and mastodons coexisted, International Space Station dinged, World War I-era cannon recovered.
---