The Atlantic Daily: Obama vs. Trump, London's New Mayor, Turkey's Threatened Journalists
The president criticizes the presumptive GOP nominee, Sadiq Khan becomes the British capital's first Muslim mayor, a reporter is shot outside an Istanbul courthouse, and more.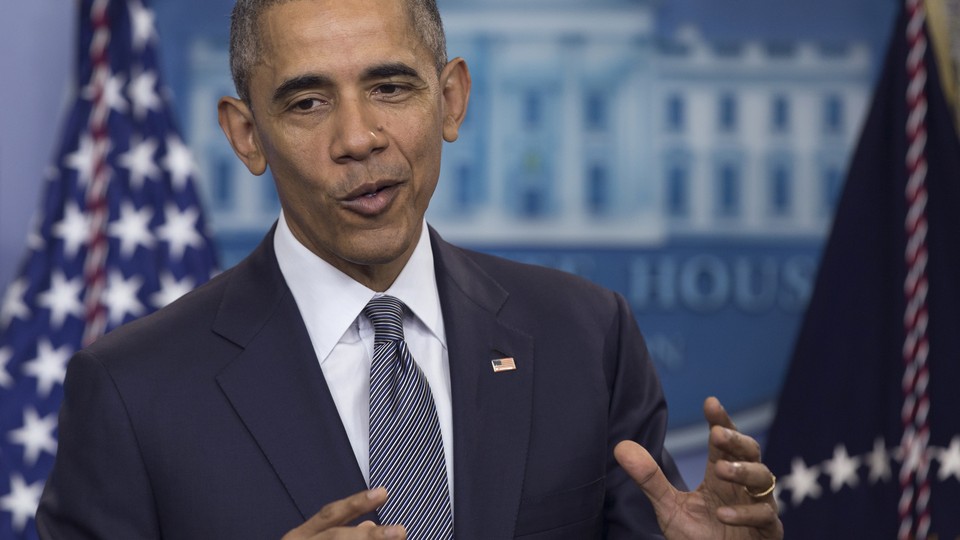 What We're Following: Trump's Troubles
President Obama sharpened his criticism of Donald Trump, the presumptive Republican presidential nominee, saying GOP voters have to decide whether the New York mogul "speaks for them and represents their values." His remarks came as the GOP struggles to unify around Trump, with House Speaker Paul Ryan and former candidate Jeb Bush refusing to support him.
British Capital Makes History: Sadiq Khan, the son of Pakistani immigrants to the U.K., is on the brink of a historic victory in the London mayoral race, leading Zac Goldsmith, the Conservative candidate and wealthy scion of a billionaire banker, in results so far. If elected, Khan would be the first Muslim mayor of the European Union's largest city.
A Shooting in Turkey: A court in Istanbul sentenced journalist Erdem Gul to five years in prison and his colleague Can Dundar to five years and 10 months for revealing state secrets. Hours before the verdict, a gunman tried to kill Dundar outside the courthouse as he spoke to reporters. He was not injured and the gunman was arrested.
---
Snapshot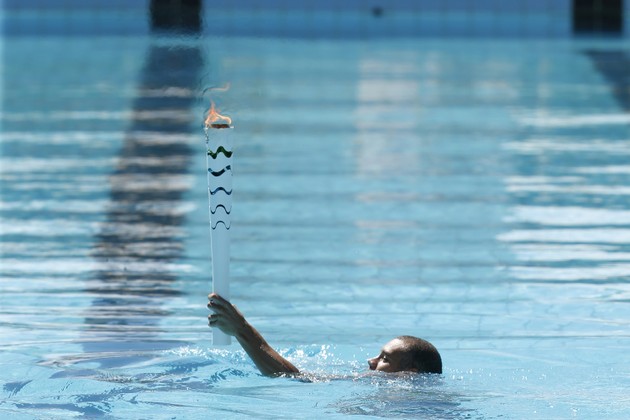 ---
Quoted
"Basically, you have no idea how to write for college." —what a history professor told Melissa Scholes Young when she was a first-year college student
"I just point at things." —David Attenborough, a naturalist, on hosting wildlife documentaries
"When we have self-compassion, when we fail, it's not 'poor me,' it's 'well, everyone fails.' Everyone struggles. This is what it means to be human." —Kristin Neff, a psychology professor
---
Evening Read
Juleyka Lantigua-Williams on her childhood love for Optimus Prime:
At 10, I didn't speak English. I wore hand-me-downs. I was skinny and had unruly curly hair. I loved books and cartoons. I was determinedly awkward and naively blunt. All of that would have been disastrous for the average kid. But it was a toxic outer skin for a new kid from an old country in a city full of strangers. That's why I decided, instead, to be Optimus Prime. …

Optimus's tactical intelligence rang true to me. He deftly avoided or countered attacks from Megatron, his nemesis. I, too, strategized how to avoid my enemies—namely the English-fluent, U.S.-born Puerto Rican girls on my block. On school days, I'd rarely make it around the corner as I headed toward our five-story walkup before hearing someone call out one of the odious nicknames they'd bestowed on me. That's when I'd repeat in my head, "More than meets the eye," one of the catchphrases from the credits reel in the Transformers cartoon. It was a solemn and simple incantation that helped me make the few yards between the mean girls and the building's front door. It also reminded me that I was more than a skinny and decidedly unsophisticated pre-pubescent walking target.
Keep reading here.
---
News Quiz
1. While running the University of Virginia, Thomas Jefferson and James Madison banned _________ on campus.
(Click here or scroll down for the answer.)
2. Dwight D. Eisenhower created some of the earliest _____________ in 1952.
(Click here or scroll down for the answer.)
3. 11 percent of coincidence stories involve sharing a ___________.
(Click here or scroll down for the answer.)
---
Reader Response
What's been your biggest financial struggle? This reader writes:
I lived with my mother in public housing (ghetto) in the state of Alabama.  She was a CNA [certified nursing assistant] and we lived paycheck to paycheck. If she was able to save any money, an emergency would come along to gobble it up.

One of the emergencies that has stuck in my head for 30 years and set me on my current path was a flat tire.

Yes, a flat tire. I'll never forget I was about 13 and my mother's old Ford Pinto (green) got a flat tire. The puncture was on the side of the tire and it couldn't be patched, so it needed to be replaced, but she didn't have enough money to buy a new one. She had to call around to family members to borrow the money for the tire. She made promises to pay back the cash on payday.

I made a promise to myself never to be in the situation of having to beg or borrow money. …  I started working at age 15 and have never stopped.  
Read more here.
---
Verbs
Boaty McBoatface renamed, man-made mountain mulled, would-be Spanish regicide jailed, last Japanese Pearl Harbor combat pilot dies.
---